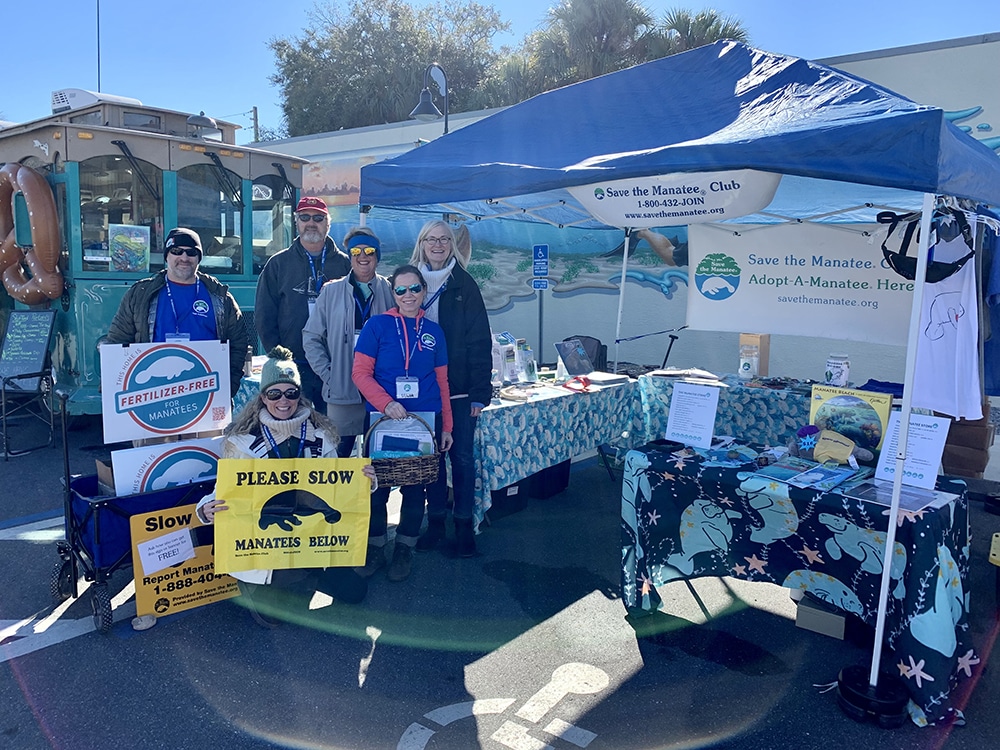 By Gina McClain, Volunteer Specialist
One of my responsibilities (and enjoyments) is giving manatee presentations, in person and virtually, to many kinds of organizations: schools, libraries, and various and varied clubs. Recently, I stood with the members of the Florida Chapter of the Sierra Club as we honored the legacy and impact of Jimmy Buffett. I felt great humility and pride in being part of our organization, which has done so much for manatees. As I presented the status of the Florida Manatee to these wonderful and caring people, I was reminded of just how much work we still must do.
Mark your calendars! November is not only Manatee Awareness Month, but also when events pick up:
In December, the manatees are in warm-water refugia, staying safe while we celebrate the holidays!
Happy New Year! We are back for our two largest events in January 2024:
Manatee season is nearly over, so enjoy some of these closing festivals in February 2024: