Weekend Cold Provides Perfect Opportunity To Watch Save the Manatee® Club's Manatee Webcams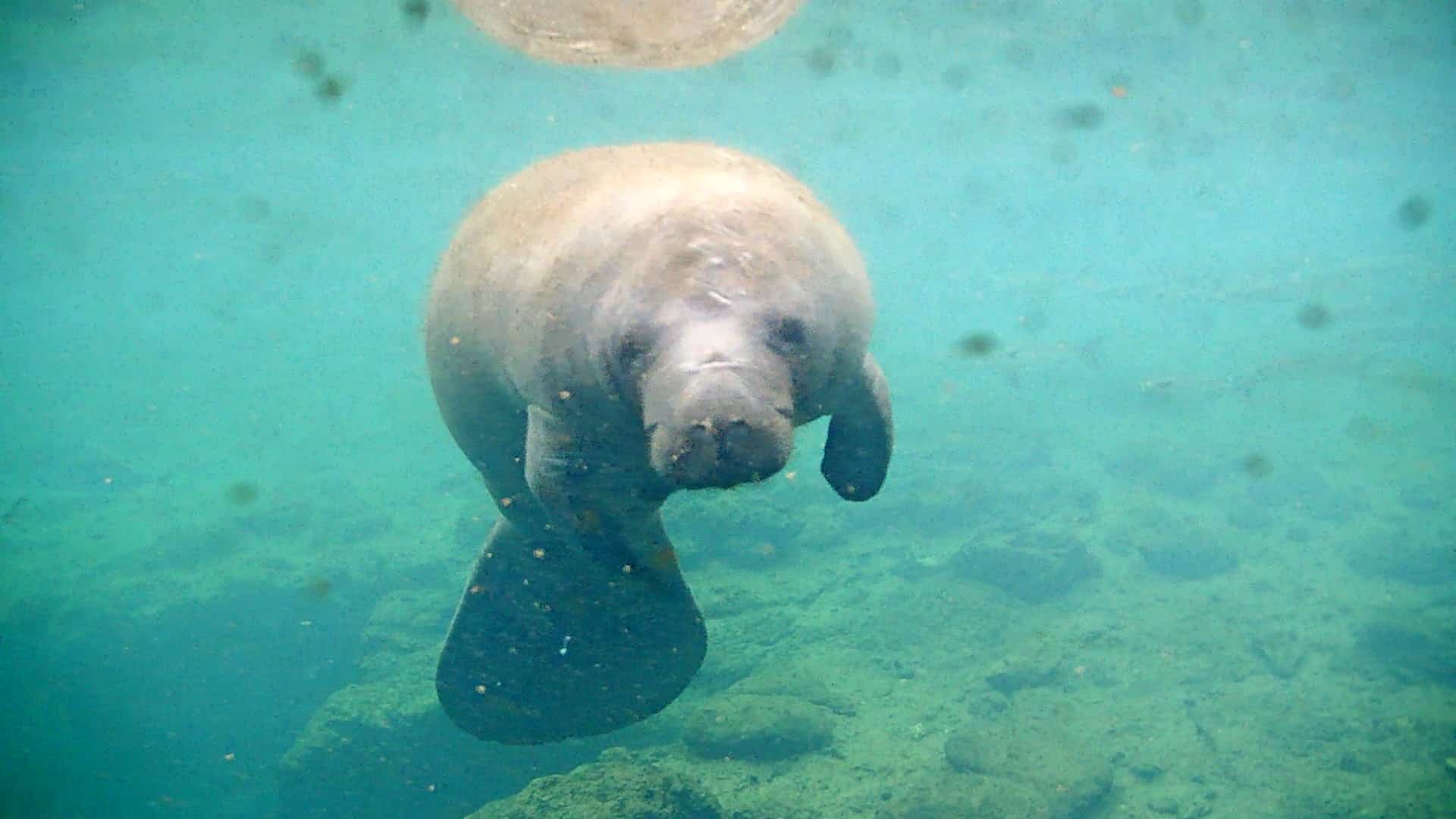 FOR IMMEDIATE RELEASE—January 13, 2023
Contact: media@savethemanatee.org, 407-539-0990
MAITLAND, FL—Temperatures are expected to drop this weekend in Central Florida, which means that the number of manatees seeking refuge at Blue Spring State Park is expected to rise. The general public can keep an eye on the action via Save the Manatee® Club's above- and underwater webcams, which stream 24/7 at ManaTV.org. The cameras are live during daytime hours.
Blue Spring is a critical habitat for Florida manatees, which require water temperatures greater than 68º F to survive. The spring—as do all of Florida's natural springs—provides a constant water temperature of 72º F, making it a preferred habitat for manatees when air temperatures drop and water in the St. Johns River and other surrounding waterways cools into the mid-60s or below.
In order to preserve Blue Spring's status as a manatee sanctuary, the spring run is closed to all water activities during the winter months. This makes the manatee cams a perfect option for anyone interested in viewing Blue Spring's manatees up close and personal while also giving the animals the space they need to rest and keep warm, free of disturbances or harassment.
On ManaTV.org, viewers can also read updates and observations about the Blue Spring manatees from Save the Manatee Club researchers Wayne Hartley and Cora Berchem, including anecdotes about the over 20 Blue Spring manatees who are part of Save the Manatee Club's popular Adopt-A-Manatee® program.
"The webcams have been extremely popular from the moment they launched, and, in addition to being an indispensable tool for manatee research, they also allow the general public to view manatees without disturbing them in their winter sanctuaries," said aquatic biologist and Save the Manatee Club Executive Director Patrick Rose. "Save the Manatee Club is happy to provide this important resource in partnership with Florida State Parks and explore.org and glad that they play a role in increasing awareness about manatees."
Save the Manatee Club also maintains two cameras at Homosassa Springs Wildlife State Park, another winter refuge for manatees that is currently home to two permanent manatee residents and three manatees undergoing rehabilitation. The cameras are streamed in partnership with explore.org and Florida State Parks.
Webcams are also available to news outlets for direct embedding on their websites. Please contact media@savethemanatee.org for more information.
To Adopt-A-Manatee, visit adoptamanatee.org or call 1-800-432-JOIN (5646).
###
Save the Manatee Club, established in 1981 by the late renowned singer-songwriter, author, and entrepreneur Jimmy Buffett, along with former Florida Governor and U.S. Senator Bob Graham, is dedicated to safeguarding manatees and preserving their aquatic habitat. For more information about manatees and the Club's efforts, visit savethemanatee.org or call 1-800-432-JOIN (5646).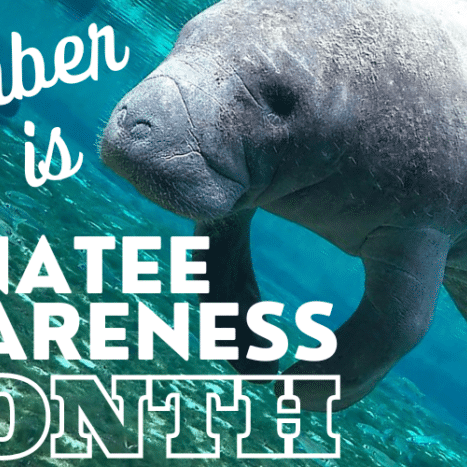 November is Manatee Awareness Month
November is Manatee Awareness Month, an annual opportunity to celebrate Florida's state marine mammal and raise awareness of the ongoing threats to manatees and their aquatic habitat.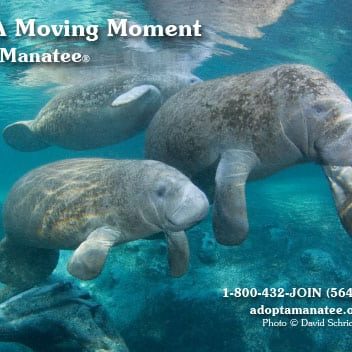 Share A Moving Moment With A Manatee Adoption
Searching for the perfect gift that not only moves the heart but also contributes to a great cause? Look no further than an adoption from Save the Manatee Club.