Watch a Livestream of Manatees in Clear Freshwater Spring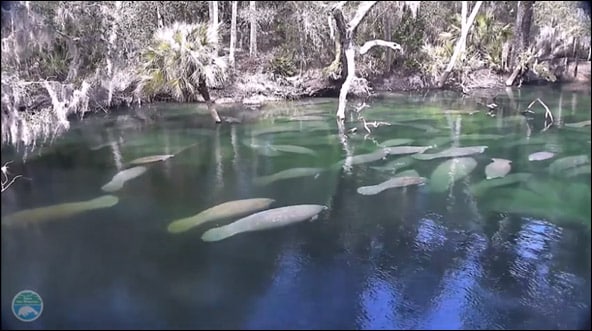 FOR IMMEDIATE RELEASE—December 23, 2019
Contact: media@savethemanatee.org, 407-539-0990
Above-and-underwater manatee cameras are now livestreaming from Blue Spring State Park in Orange City, FL, on ManaTV.org. Viewers can watch hundreds of manatees in real time as they take refuge from the cold winter waters in the clear freshwater spring. Blue Spring State Park is a crucial winter habitat for manatees, with its spring water from an underground aquifer remaining a constant temperature of 72 degrees. Manatees cannot tolerate prolonged exposure to waters below 68 degrees and thus make their way to Blue Spring to stay warm from November to March. The protected warm-water sanctuary is closed to all human activity in winter, making it a wonderful spot for manatees to rest and visitors to view them.
Now anyone, anywhere, can see manatees and other Florida wildlife like alligators, longnose gar, catfish, great blue herons, and more from the livestreaming webcams. Manatee updates are also posted frequently, listing the daily manatee count at Blue Spring along with sightings of individual manatees that are part of Save the Manatee Club's Adopt-A-Manatee program.
Media outlets can feature the ManaTV.org streams on their websites or social media accounts. To obtain permission and the embed code, please email media@savethemanatee.org.
###
Save the Manatee Club thanks the following partners for their support of the webcams: Blue Spring State Park, Park Manager Michael Watkins, and the Florida Department of Environmental Protection; Midwest Surveillance; CenturyLink; Axis Communications; Royal T Systems; Blue Springs Enterprises, Inc.; and Explore.
Save the Manatee Club, established in 1981 by the late renowned singer-songwriter, author, and entrepreneur Jimmy Buffett, along with former Florida Governor and U.S. Senator Bob Graham, is dedicated to safeguarding manatees and preserving their aquatic habitat. For more information about manatees and the Club's efforts, visit savethemanatee.org or call 1-800-432-JOIN (5646).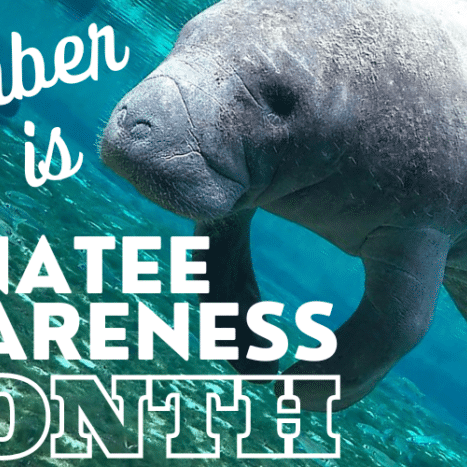 November is Manatee Awareness Month
November is Manatee Awareness Month, an annual opportunity to celebrate Florida's state marine mammal and raise awareness of the ongoing threats to manatees and their aquatic habitat.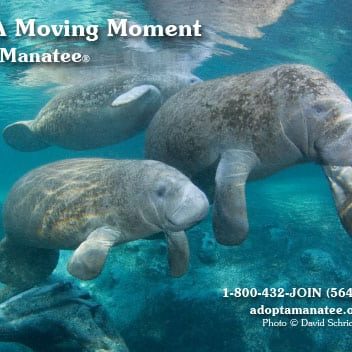 Share A Moving Moment With A Manatee Adoption
Searching for the perfect gift that not only moves the heart but also contributes to a great cause? Look no further than an adoption from Save the Manatee Club.