Two New Livestreaming Manatee Webcams Debut at Ellie Schiller Homosassa Springs Wildlife State Park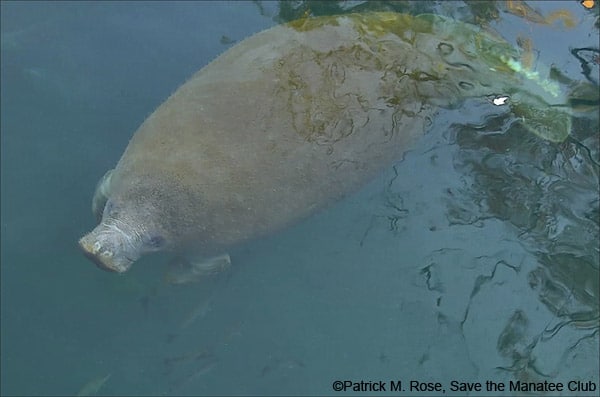 FOR IMMEDIATE RELEASE—January 21, 2020
Contact: media@savethemanatee.org, 407-539-0990
MAITLAND, FL—Save the Manatee Club, the world's leading manatee conservation organization, has announced the introduction of two new livestreaming manatee webcams at Ellie Schiller Homosassa Springs Wildlife State Park in Homosassa, FL. The webcams will stream live footage of both above-water and underwater activity at the park, which is home to three non-releasable manatees, as well as a winter refuge for wild manatees. The stream will be available to view 24/7 at ManaTV.org. In addition to the park, the Club is partnering on the project with explore.org, a live nature network.
Adding to the Club's other two webcams at Blue Spring State Park in Orange City, FL (also found at ManaTV.org), these new webcams will allow viewers to see manatees up close, in real time, and year-round, as opposed to primarily during the winter at Blue Spring. Ellie Schiller Homosassa Springs Wildlife State Park is one of the best places in Florida to view manatees and other native Florida animals. Visitors can see manatees in the pool at the Manatee Care Center, beneath the water's surface in the Underwater Observatory, and in the entire spring above the water. Both wild manatees and three resident manatees, who cannot be released into the wild, can be spotted on the webcams. These three manatees—Ariel, Betsy, and Electra—are in Save the Manatee Club's Adopt-A-Manatee® program.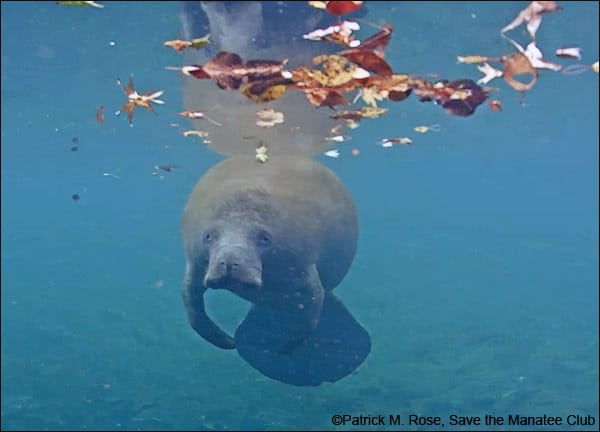 This isn't the first time the Club and the park have worked together to support manatees. Save the Manatee Club's historic partnership with Ellie Schiller Homosassa Springs Wildlife State Park dates back to 1989, when the Adopt-A-Manatee® program began by including the park's resident manatees. More recently, Save the Manatee Club provided funding for two sets of spring run gates that allowed wild manatees to swim into the main spring area, which acts as an important source of warmth in the winter. They have also funded heating support tanks, veterinary care, and the park's "Manatee Watch" pontoon boat.
Park Manager Tricia Fowler is excited about giving access to real-time footage both to those visiting the park and to manatee enthusiasts worldwide. "The addition of a large viewing screen above the water provides persons unable to go into the Underwater Observatory a live feed of the manatees and schooling fish below," she explains. The Underwater Observatory is currently inaccessible to park guests with mobility devices. "Our team appreciates the continued partnership with Save the Manatee Club and our shared dedication to conservation and public education about one of Florida's most iconic animals."
Save the Manatee Club has also partnered with explore.org, the world's leading philanthropic live nature cam network and documentary film channel. Viewers all over the world watch all four streams of manatees from both state parks and participate in explore.org's discussion boards. Emily Berlin, Public Relations Specialist at explore.org, mentions the manatee webcams have been sought-after for years. "We couldn't be more excited to bring these gentle underwater giants to the explore.org family," she stated. "There's so much to learn about the patterns, temperament, and personality of manatees by simply observing them unobstructed."
"We hope that our webcam partnerships with the Florida State Parks and explore.org continue to raise awareness about manatees and Save the Manatee Club's goals," said Executive Director Patrick Rose. "In 2020, these include reducing manatee mortality and harassment; expanding our partnering on manatee rescue, rehabilitation, and release efforts; and pressing forward with our unwavering commitment to protecting all elements of the aquatic ecosystems so critically important to manatees and other species, from freshwater springs to our near-shore ocean habitats."
Find out more information about manatees and the Adopt-A-Manatee® program by contacting Save the Manatee Club at 500 N. Maitland Ave., Maitland, FL 32751. You can also call 1-800-432-JOIN (5646), or visit the website at savethemanatee.org, where you can also sign up for the Club's free e-Newsletter.
###
Save the Manatee Club is an award-winning national nonprofit 501(c)(3) and membership-based organization established in 1981 by renowned singer/songwriter, Jimmy Buffett, and former Florida Governor and U.S. Senator, Bob Graham. The Club's mission is to protect manatees and their habitat.
Ellie Schiller Homosassa Springs Wildlife State Park features rescued and rehabilitated animals native to Florida. The park features a natural freshwater spring, rescued and rehabilitated native Florida wildlife and educational programs. Visit the park at 4150 S. Suncoast Blvd, Homosassa, FL 34446 or learn more at floridastateparks.org.
Founded in 2004 by Charles Annenberg Weingarten, Director and Vice President of the Annenberg Foundation, explore.org is a philanthropic multimedia organization with a mission to champion the selfless acts of others and create a portal into the natural world. With almost 200 live streaming cameras, explore.org is the largest live nature network in the world and a community destination where fans come together to explore and never stop learning.
Save the Manatee Club extends a special thanks to Ellie Schiller Homosassa Springs Wildlife State Park, Park Manager Tricia Fowler, the Florida Department of Environmental Protection, and explore.org.
Save the Manatee Club wishes to thank other partners on this project: Blue Spring State Park and Park Manager Michael Watkins; Midwest Surveillance; CenturyLink; Axis Communications; Royal T Systems; and Blue Springs Enterprises, Inc.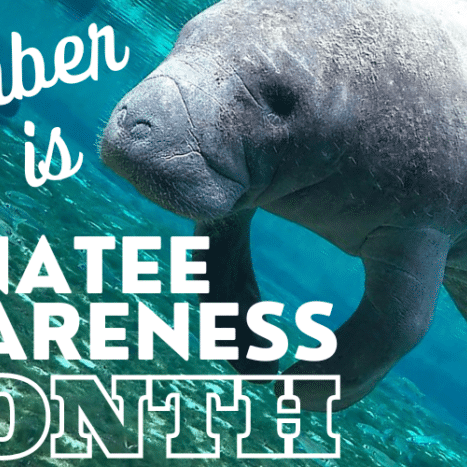 November is Manatee Awareness Month
November is Manatee Awareness Month, an annual opportunity to celebrate Florida's state marine mammal and raise awareness of the ongoing threats to manatees and their aquatic habitat.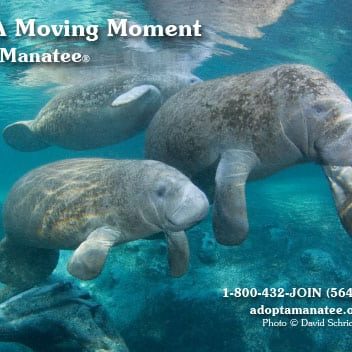 Share A Moving Moment With A Manatee Adoption
Searching for the perfect gift that not only moves the heart but also contributes to a great cause? Look no further than an adoption from Save the Manatee Club.