Tabletop Manatee Craft Project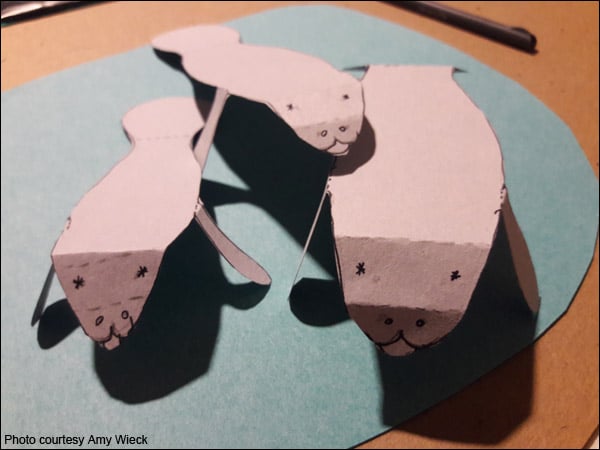 Dive into a world of creativity with our tabletop manatee craft project! These gentle giants of the sea will come to life in front of you as you transform simple materials into an underwater masterpiece. Whether you're a craft enthusiast or a beginner, this project is designed to bring a splash of fun and inspiration to your day.
Materials Needed:
Manatee Template, or a pencil and paper to draw your own manatees
Gray construction paper, or any thick gray or white paper or cardboard
Any blue paper or construction paper. Green paper will work as a substitute.
Eraser
Scissors
(optional) Coloring and crafting supplies to make your project uniquely yours!
Instructions
Click the link above to download the manatee template. Save the template to your computer, then open the file and print it on gray or other colored construction paper. You can also print it on regular 8 1/2″ x 11″ paper or trace the designs onto cardboard.
Color or decorate the manatees. Be creative!
Cut the manatees out.
Fold on the dotted lines.
Arrange the manatees on top of blue paper to simulate water.
Get creative and add seagrass, vegetation, fish, or anything else that you might find in manatee habitat!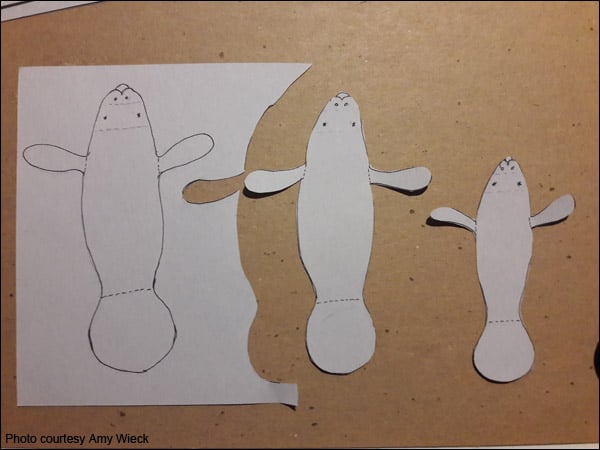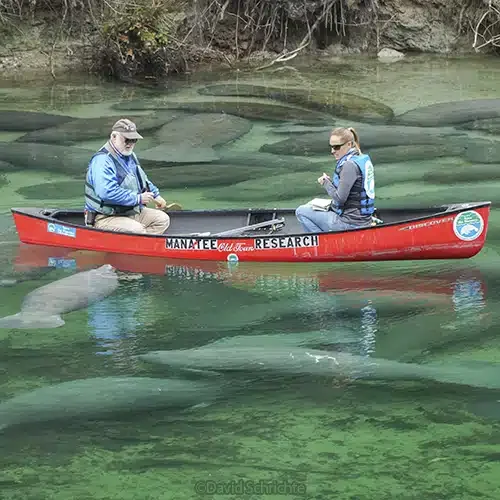 Manatee Sighting Update
Wednesday, November 29, 2023:
The river temp only went down a little to 64.4°F (18°C), but the number of manatees went way up. We counted 270, and if the water had been clear, we probably would have counted over 300. The Save the Manatee Club adoptees present were Moo Shoo & calf, Deep Dent, and two new arrivals for the season—Whiskers and Rocket! As of yesterday, I said we had 132 manatees in so far this season. That should have been 132 calves and returned manatees. We have seen many more total manatees! As of today, at least 270.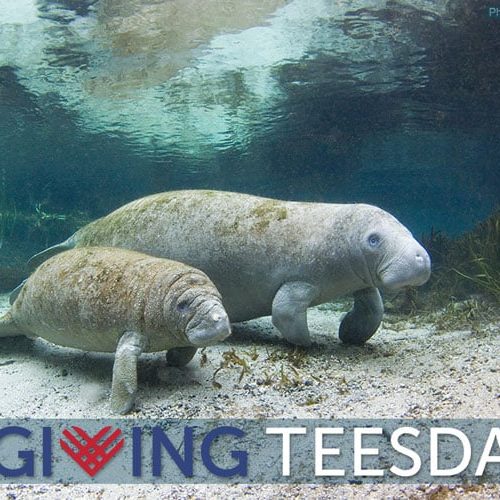 Thank you for your support during Giving Tuesday 2023!
Save the date for Giving Tuesday 2023, where Save the Manatee Club is turning the day into #GivingTeesday to dedicate the day to raising funds and awareness for manatee conservation and protection.