Summer—A Busy Time For Boaters, Mating Manatees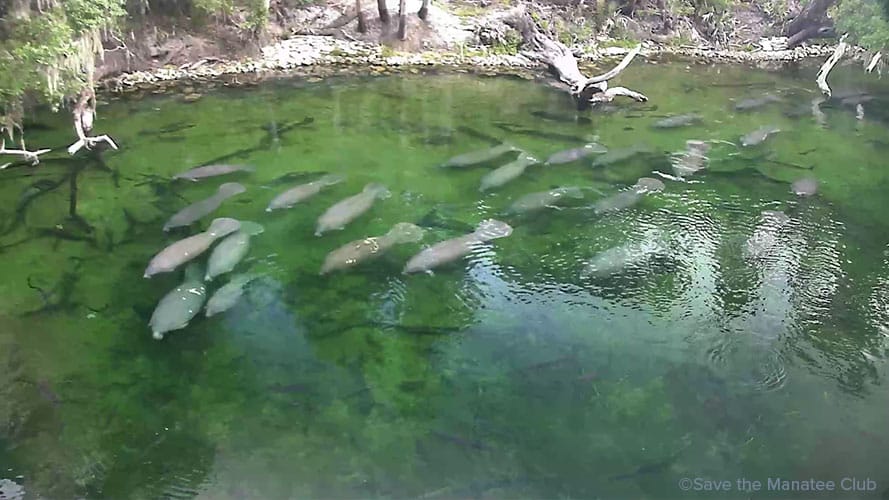 Manatees On The Mend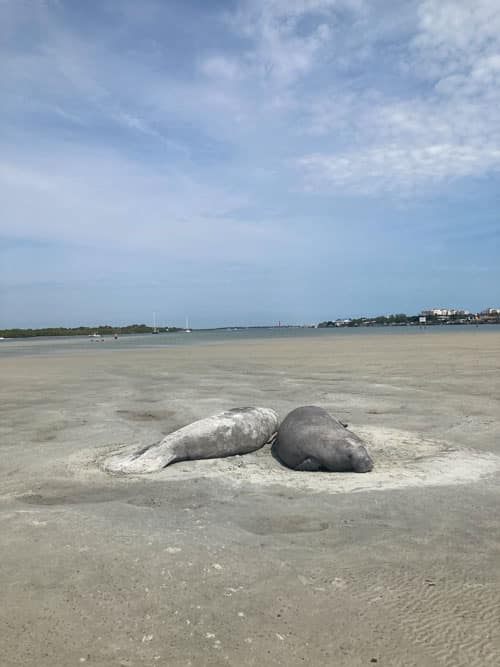 Summer is always a busy season for boating, and it is also a busy season for manatees to be out and about, foraging, socializing, and mating. Many mating herds were observed around Florida this summer, which is promising after the devastating losses of manatees between 2020 and 2022. It is therefore even more important to remember to give mating herds plenty of space and observe from a distance, which, unfortunately, not all people realize. Not only is it considered harassment to get too close and interrupt the mating behavior, but it can also be outright dangerous for people, as manatees are extremely large and heavy animals and can unintentionally injure an unwitting bystander. Many people mistake mating herds for manatees in distress, but this is natural behavior, with one focal female pursued by many males. However, at times, the focal female will beach herself intentionally to get away from the courting males. If a beached manatee is observed, the Florida Fish and Wildlife Conservation Commission (FWC) hotline—or local stranding networks if you're outside of Florida—should be called right away so a trained biologist can assess the situation and determine whether the manatee can be relocated to deeper water or needs to be rescued. Both scenarios happened quite a few times over the summer. One instance involved a large mating herd at Blue Spring in early May, with approximately 30 male manatees following one female manatee. Among the males were adoptees Howie and Brutus! The focal female was a well-known Blue Spring manatee named Mata Hari. After much activity, our research team was called out the next day to find Mata Hari beached alongside some heavy vegetation in the lagoon adjacent to Blue Spring. Luckily, Mata Hari was just resting and swam away shortly after. She was seen alive and well feeding in the Wekiva River in June.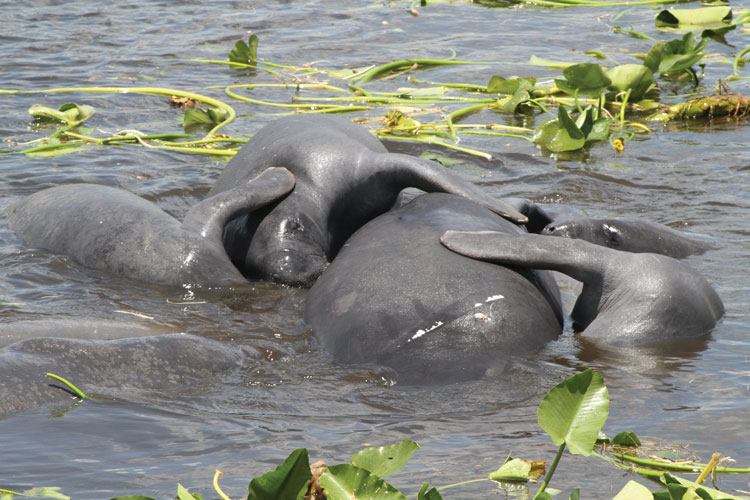 Unfortunately, during the summer months, some boaters were unaware of manatee mating herds nearby and drove their boat too close to the herd, injuring some and even killing a male manatee in one instance. We lost Blue Spring manatee Barnacle to such a terrible instance in late July near Jacksonville. At the same time, boaters can be the manatees' biggest advocates. In mid-June, a responsible boater found an unresponsive manatee swimming in circles with a severe injury to her head near Edgewater on Florida's east coast. We assisted our partners from FWC, Volusia County, and the Brevard Zoo with the rescue of this female manatee, who was transported to SeaWorld Orlando for rehabilitation. Sadly, she succumbed to her injuries in late July. Without the boater staying with her until the rescue team could arrive, she would have had no chance of surviving at all, so we want to express our deep appreciation for all boaters who operate their vessels carefully, watch out for manatees, and report distressed manatees to initiate a rescue.
Manatees are one of the most resilient animals on the planet. Even with very severe injuries, they are oftentimes able to pull through to make a full recovery. Manatee Reckless and her calf Churro are continuing to improve at SeaWorld after Reckless was rescued for a very severe injury to her left shoulder last year. They are expected to be released soon.
Our partners at the various facilities are continuing to care for over 80 manatees currently, with many of them getting closer to release back into their natural habitat. Several manatees rescued for exposure to red tide along the Florida Gulf Coast earlier this year were released over the summer months. If rescued in time, manatees suffering from red tide exposure can usually make a quick recovery and be released once red tide has left the area they were rescued from. We thank all our partners in the Manatee Rescue and Rehabilitation Partnership who provide life-saving care and treatments for all the rescued manatees.