Share A Moving Moment With A Manatee Adoption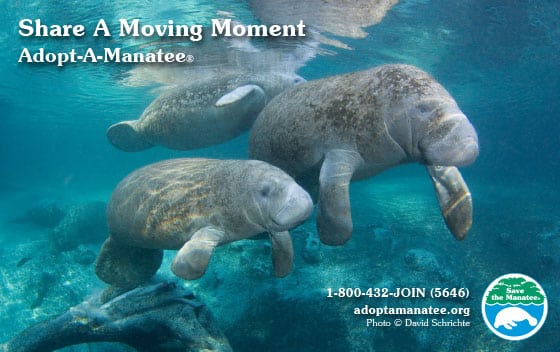 FOR IMMEDIATE RELEASE—October 25, 2023
Contact: media@savethemanatee.org, 407-539-0990
LONGWOOD, FL—Searching for the perfect gift that not only moves the heart but also contributes to a great cause? Look no further than Save the Manatee Club's Adopt-A-Manatee® program. Adoptions offer a unique opportunity for individuals to symbolically adopt a real manatee, not only delighting their loved ones with a heartfelt gesture but also supporting the protection and well-being of these gentle giants.
Save the Manatee Club is an international 501(c)(3) nonprofit organization dedicated to protecting imperiled manatees and their aquatic habitat. For over four decades, the Club has been at the forefront of manatee conservation efforts, working tirelessly to ensure the survival and well-being of these gentle giants. By adopting a manatee, you become a vital part of this ongoing mission.
With every manatee adoption, you're not just giving a gift; you're providing a memorable experience. Each adoption package includes a personalized certificate of adoption, a touching biography that shares the manatee's unique story, and a comprehensive membership packet. However, the gift of adoption doesn't end there. Your loved ones can continue to follow their adopted manatee's journey year-round through newsletters, emails, and updates on social media, fostering a deep and lasting connection.
One of the many perks of adopting a manatee through Save the Manatee Club is a subscription to "The Manatee Zone." This quarterly newsletter provides adoptive parents and gift givers with the latest manatee news, updates on each adoptable manatee, and heartwarming stories about these remarkable aquatic mammals. It's a chance to stay informed and engaged with the manatee you've chosen to adopt and to connect as you review their stories together.
What's more, this thoughtful gift is accessible to all, starting at just $25 per year (under 7 cents per day). For a limited time, a free educational 2024 manatee wall calendar can be included at any adoption level, making the experience even more special and memorable.
This holiday season and throughout the year, consider giving the gift of love, compassion, and conservation. Consider adopting a manatee and becoming a part of the mission to protect and preserve these remarkable creatures. For more information or to adopt a manatee, please visit savethemanatee.org.
###
Save the Manatee Club, established in 1981 by the late renowned singer-songwriter, author, and entrepreneur Jimmy Buffett, along with former Florida Governor and U.S. Senator Bob Graham, is dedicated to safeguarding manatees and preserving their aquatic habitat. For more information about manatees and the Club's efforts, visit savethemanatee.org or call 1-800-432-JOIN (5646).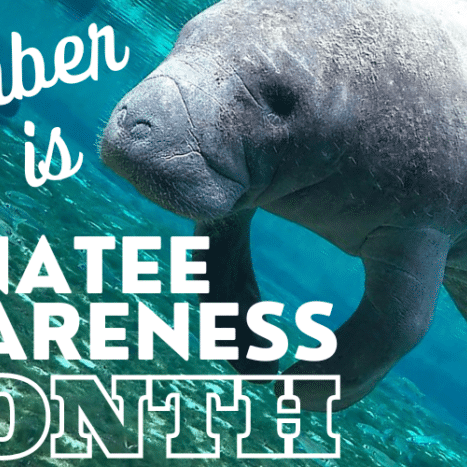 November is Manatee Awareness Month
November is Manatee Awareness Month, an annual opportunity to celebrate Florida's state marine mammal and raise awareness of the ongoing threats to manatees and their aquatic habitat.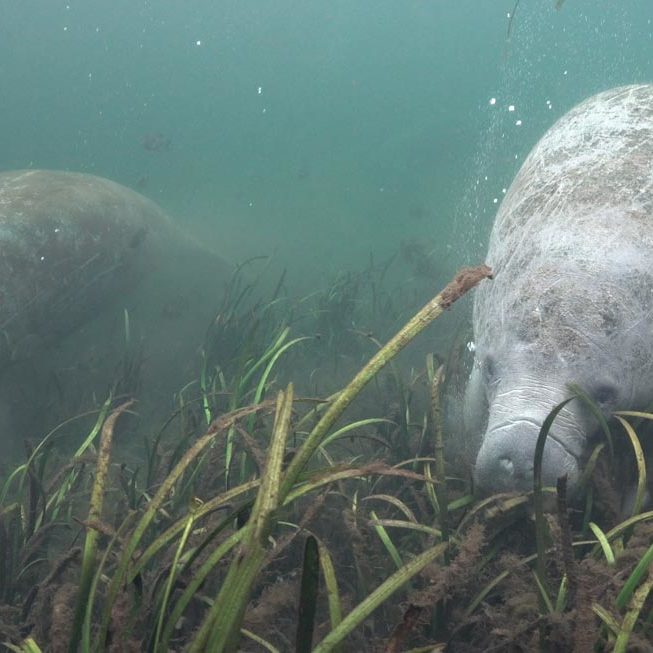 Manatees Move Toward Restored Endangered Species Safeguards
Responding to a petition, the U.S. Fish and Wildlife Service announced that reclassifying manatees to endangered status may be warranted.