Say Hello To A BIG Father's Day Gift When You Adopt-A-Manatee®!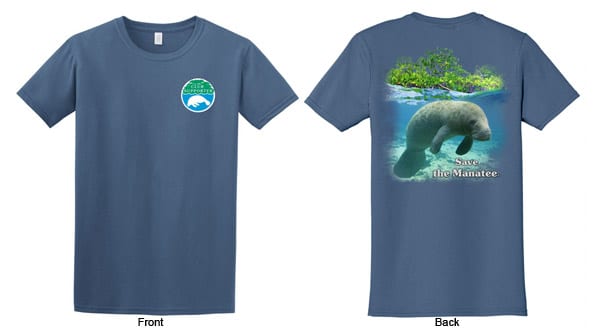 FOR IMMEDIATE RELEASE—May 9, 2019
Contact: media@savethemanatee.org, 407-539-0990
Kind, gentle, and full of personality: manatees are Florida's official state marine mammal. Manatees have suffered significant losses in recent years, particularly from cold stress and red tide outbreaks. Collisions with boats continue to be a large known cause of manatee deaths. Habitat deterioration and loss of warm-water habitat are also major concerns. You can give a gift that not only helps manatees but also brings a smile to Dad's face.
For Father's Day this year, you can Adopt-A-Manatee from Save the Manatee Club. Save the Manatee Club was founded in 1981 by singer/songwriter Jimmy Buffett and former Florida Governor and U.S. Senator Bob Graham. The Club's mission is to protect manatees and their habitat. For the past 38 years, Save the Manatee Club, an international 501(c)(3) nonprofit, has educated millions around the world about imperiled manatees and the threats to their long-term survival.
Through the adoption program, many more people are learning about manatees, their aquatic habitat, and how they can help. "We advocate for the strongest possible manatee protections, including boat speed zones and sanctuaries, habitat protections, and public policies that will take into account the manatee's needs, not just for today but for long into the future," says Patrick Rose, aquatic biologist and Executive Director of Save the Manatee Club.
Membership adoptions at Save the Manatee Club feature a personalized adoption packet that includes an adoption certificate, a photo and life history of a real Florida manatee, and a fact-filled membership handbook. Four print newsletters and six e-newsletters are also sent to gift recipients throughout the year. Choose from over 30 living manatees with unique personalities. A free Club t-shirt is available when you adopt for $35 or more. Shipping is free within the United States. Order by June 5th for Father's Day delivery in the U.S. The manatees up for adoption can be viewed on the Club's Adopt-A-Manatee page.
For more information about manatees and adopting a real manatee as a gift or for yourself, call 1-800-432-JOIN (5646) or visit savethemanatee.org. You can also read about the Club's activities and accomplishments or follow the Club using Twitter, Facebook, Pinterest, and Instagram. Check out manatee videos on YouTube.
###
Save the Manatee Club, established in 1981 by the late renowned singer-songwriter, author, and entrepreneur Jimmy Buffett, along with former Florida Governor and U.S. Senator Bob Graham, is dedicated to safeguarding manatees and preserving their aquatic habitat. For more information about manatees and the Club's efforts, visit savethemanatee.org or call 1-800-432-JOIN (5646).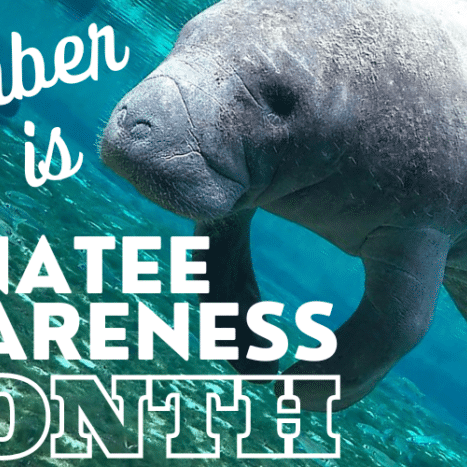 November is Manatee Awareness Month
November is Manatee Awareness Month, an annual opportunity to celebrate Florida's state marine mammal and raise awareness of the ongoing threats to manatees and their aquatic habitat.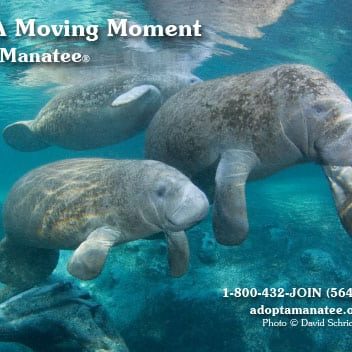 Share A Moving Moment With A Manatee Adoption
Searching for the perfect gift that not only moves the heart but also contributes to a great cause? Look no further than an adoption from Save the Manatee Club.