Save the Manatee Club Volunteers Get Their Hands Dirty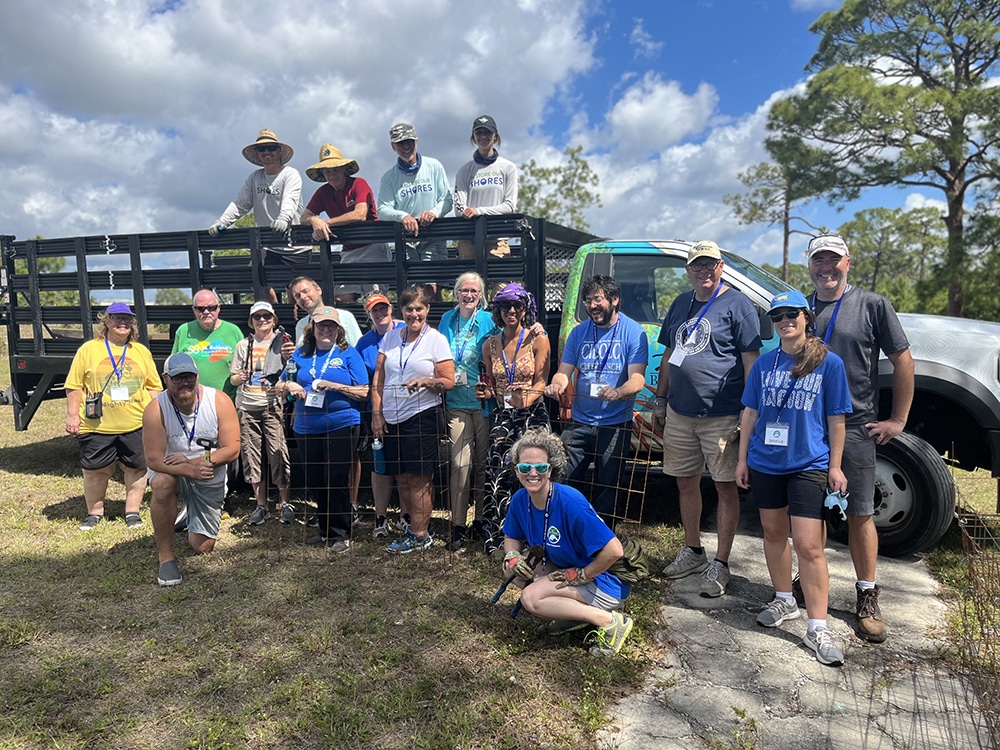 By Gina McClain, Volunteer Specialist
After many requests for "hands-on" fieldwork opportunities, Save the Manatee Club (SMC) volunteers completed our first-ever team fieldwork event on Saturday, March 25. The group built protective devices for seagrass plantings, which was a terrific opportunity to protect and support manatees and their aquatic habitats during Seagrass Awareness Month.
Brevard Zoo's Restore Our Shores conservation team hosted our mana-team of 20 volunteers and staff at the Zoo's oyster shell site in Cocoa, FL. Both staff and volunteers came together to build the exclusion devices, which will serve to protect the seagrass once it is planted in the Indian River Lagoon (IRL).
We had eight workstations with three separate job functions:
Cut the wire grids into the correct size and shape.
Bend the grids into a rectangle shape.
Attach pieces of grid and legs to the structure using a plier to bend u-shaped rings.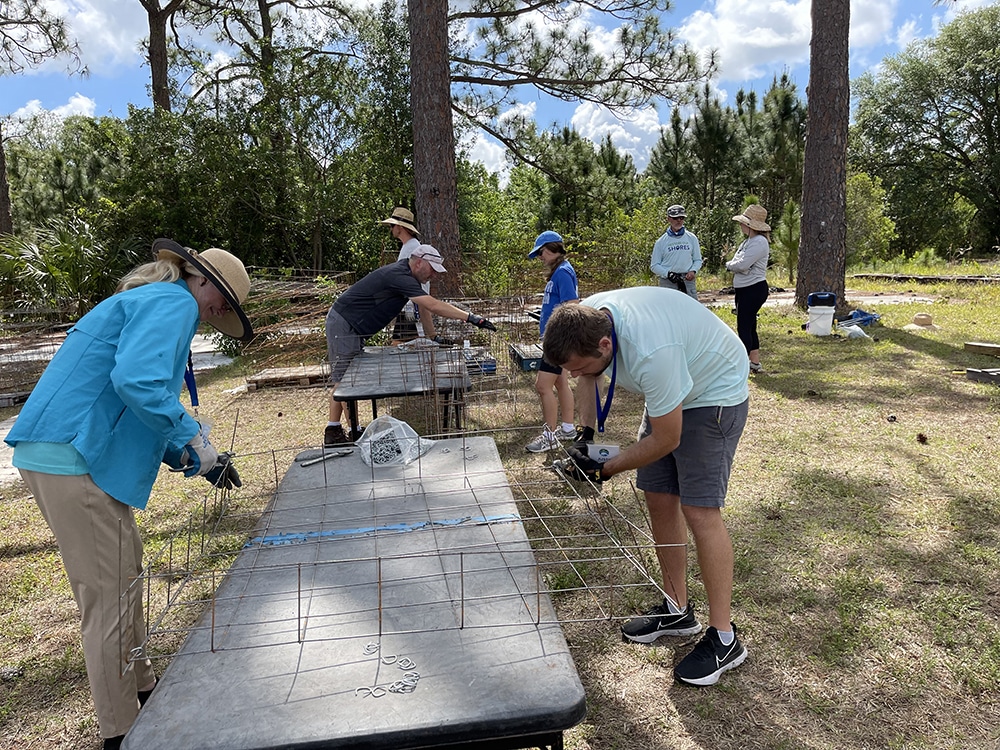 It was a great opportunity for all of us at SMC, the Brevard Zoo, and our volunteers to realize that there are many ways to support manatees and the food they eat. While we at SMC may never be hands-on with a manatee, many different kinds of efforts do provide support for our precious manatees!
Now that we have a taste for meaningful fieldwork that won't harm manatees and will help them in myriad ways, the sky—or rather, the sea(grass)—is the limit!
Based on the success of our first event, we now have a second opportunity for you! Join us at our second volunteer seagrass effort planned for April 15 from 11:00 a.m. to 1:00 p.m. We will be partnering with the Florida Oceanographic Society in Stuart, FL, to attach seagrass to small burlap mats. These mats will then be planted in the IRL by various organizations working together in the effort to repair the seagrass ecosystem. For more information or to sign up, please contact me at volunteer@savethemanatee.org.
You can learn more about volunteering with Save the Manatee Club—and sign up yourself—at savethemanatee.org/volunteer. For available events and opportunities, visit savethemanatee.org/events.