Save the Manatee Club Statement on Hurricane Idalia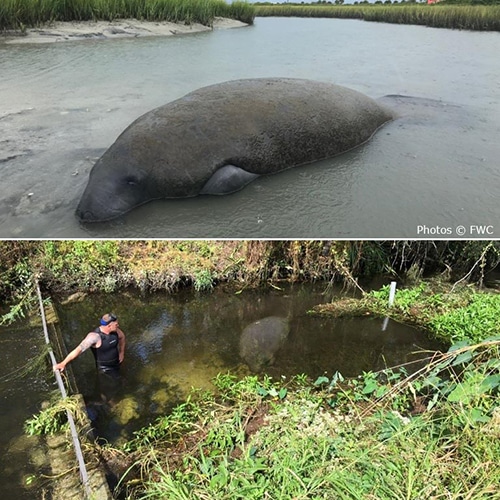 August 30, 2023
Save the Manatee Club (SMC), alongside our partners from the Florida Fish and Wildlife Conservation Commission (FWC) and the Manatee Rescue and Rehabilitation Partnership, is actively monitoring the aftermath of Hurricane Idalia. As Florida natives, manatees are well-adapted to the extreme weather events in our state. However, they do face significant risk during powerful storms. Storm surges can cause manatees to go far inland to areas they would not normally inhabit, where they can become trapped when the water recedes. Even in areas that are typical manatee habitat, such as Tampa Bay, Crystal River, and the Big Bend region, waters that recede to irregularly low levels can also leave manatees stranded.
"SMC will be in communication with our partners in the Manatee Rescue and Rehabilitation Partnership to ensure that any injured or stranded manatees are rescued and rehabilitated after catastrophic storms. Once it is safe to do so, we also encourage residents to keep an eye on local bodies of water and look for stranded manatees. Stranded, injured, or dead manatees, as well as lone manatee calves, should be immediately reported to the Florida Fish and Wildlife Conservation Commission by calling 1-888-404-FWCC (3922)," says Patrick Rose, Aquatic Biologist and Executive Director of Save the Manatee Club.
For manatees in distress in Georgia, citizens can call the Georgia Department of Natural Resources Wildlife Conservation Section coastal office at 1-800-2-SAVE-ME (1-800-272-8363) or 1-800-241-4113. South Carolina residents should call the South Carolina Department of Natural Resources hotline at 1-800-922-5431 to report manatees in need of help.
Click here to watch Save the Manatee's video about Manatees and Hurricanes >>
For inquiries, please email media@savethemanatee.org or call 407-539-0990.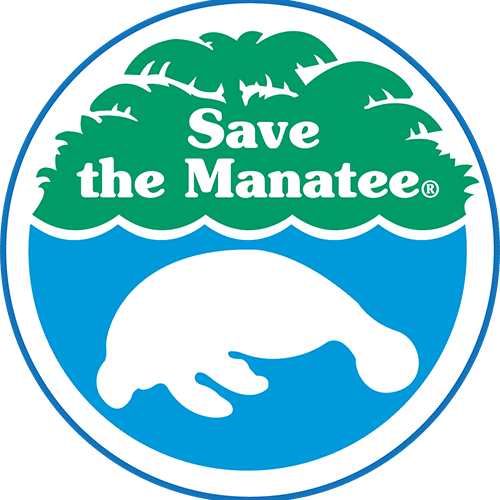 A Brief Statement On Manatee Romeo
Save the Manatee Club is closely monitoring the situation regarding the care of manatees at the Miami Seaquarium.