Save the Manatee Club Asks Public Not to Feed Manatees, Gives Better Options to Help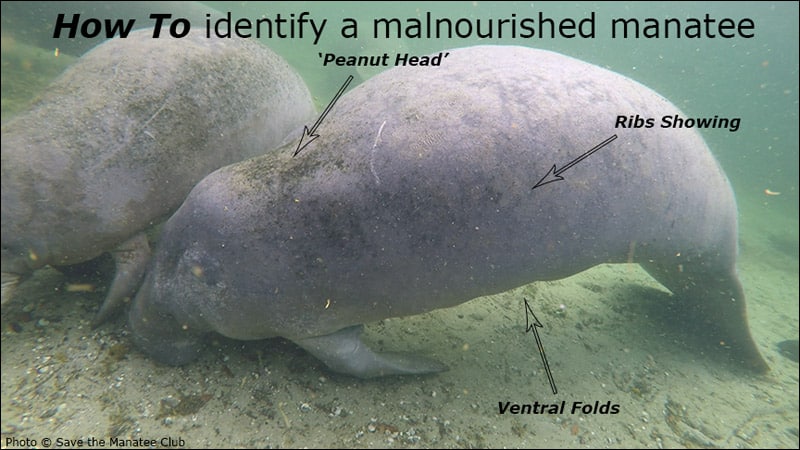 While well-intentioned, feeding manatees can make them vulnerable to harassment or death
FOR IMMEDIATE RELEASE—December 22, 2021
Contact: media@savethemanatee.org, 407-539-0990
MAITLAND, FL—Earlier this month, the U.S. Fish and Wildlife Service (FWS) and Florida Fish and Wildlife Conservation Commission (FWC) announced approval of a joint plan to supplement the diet of malnourished and starving Florida manatees in the Indian River Lagoon (IRL). Save the Manatee Club (SMC) believes this will be a critical move in the effort to prevent another winter season of record manatee deaths and has pledged to provide immediate assistance should the agencies need additional support for this critically-important feeding effort. However, SMC implores members of the general public to please resist the urge to feed manatees themselves.
"It is devastating to see malnourished manatees, and we know that the hearts of those who would like to feed them themselves are in the right place. However, it is extremely important for the general public not to take it upon themselves to feed manatees," said Patrick Rose, an aquatic biologist and Save the Manatee Club's Executive Director, "The FWC/FWS program will be carefully controlled and monitored, with an eye towards minimizing any negative impacts on manatees, other wildlife, and their habitat. Outside of this environment, manatees may lose their fear of people and boats when they are given food or water, leaving them vulnerable to harassment, injury, and death."
The current crisis is largely concentrated in and around the Indian River Lagoon on Florida's East Coast, an important winter refuge for manatees who migrate to the area seeking warmer waters. Herbivorous manatees rely on seagrass for most of their diet, but excess nutrient pollution has fueled persistent annual algal blooms for over a decade in the IRL, resulting in the loss of more than 90% of the seagrass biomass there.
For those called to help, here are some options: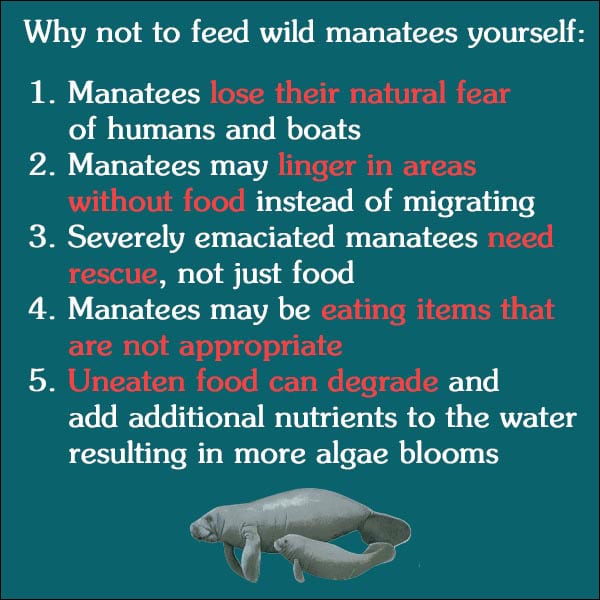 Watch for and Report Malnourished Manatees. Malnourished manatees may have visible ribs, a sunken area behind their head, seem unable to keep their balance, and breathe more rapidly. A lone manatee calf with no adults around may be an orphan and is also of concern. Distressed manatees should be reported immediately to the FWC wildlife alert hotline at 1-888-404-FWCC (3922).
Donate to the Emergency Rescue Fund. Rescues of sick or injured manatees or orphaned calves are always necessary, but many more are anticipated this winter due to this starvation crisis. Contributions to Save the Manatee Club's Emergency Rescue Fund will:
Support rescues of vulnerable manatees, assist with care during rehabilitation, and aid with their release into the wild in partnership with the Manatee Rescue and Rehabilitation Partnership.
Provide food for rehabilitating manatees where and when needed. To donate, visit: https://savethemanatee.org/emergencyrescue
Act to Prevent Seagrass Loss/Contact Elected Officials. Save the Manatee Club has joined with Earthjustice, Defenders of Wildlife, and the Center for Biological Diversity to pursue legal action to compel the US Environmental Protection Agency to work jointly with the US Fish and Wildlife Service to set higher water quality standards for the Indian River Lagoon and reverse the devastating loss of seagrass and manatee mortality within the IRL: Read the joint press release and formal notice here.
The public can learn more about how to prevent harmful algal blooms by reducing pollution, how to "be seagrass safe" while boating, and contact elected officials to advocate for manatees by visiting: https://www.savethemanatee.org/algae. Tips are available for both Florida and out-of-state residents.
Learn More About the Supplemental Feeding Program. The FWS and FWC are now ready to provide experimental supplemental feeding. Depending on early successes, the hope is that the effort will ultimately provide food for hundreds of malnourished manatees at the Cape Canaveral Energy Center this winter and aid in their survival until they can find more forage this coming spring. Get a detailed list of FAQs about the program.
###
Save the Manatee Club, established in 1981 by the late renowned singer-songwriter, author, and entrepreneur Jimmy Buffett, along with former Florida Governor and U.S. Senator Bob Graham, is dedicated to safeguarding manatees and preserving their aquatic habitat. For more information about manatees and the Club's efforts, visit savethemanatee.org or call 1-800-432-JOIN (5646).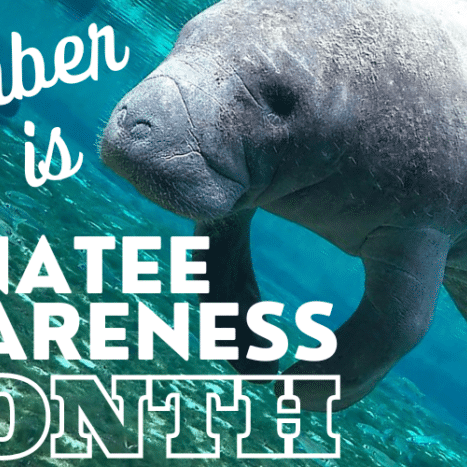 November is Manatee Awareness Month
November is Manatee Awareness Month, an annual opportunity to celebrate Florida's state marine mammal and raise awareness of the ongoing threats to manatees and their aquatic habitat.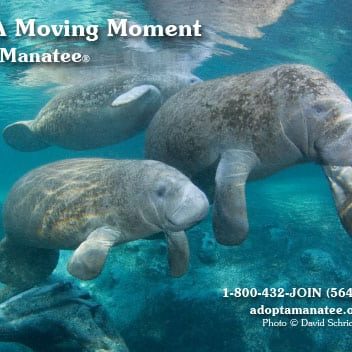 Share A Moving Moment With A Manatee Adoption
Searching for the perfect gift that not only moves the heart but also contributes to a great cause? Look no further than an adoption from Save the Manatee Club.