Save Manatees From Anywhere!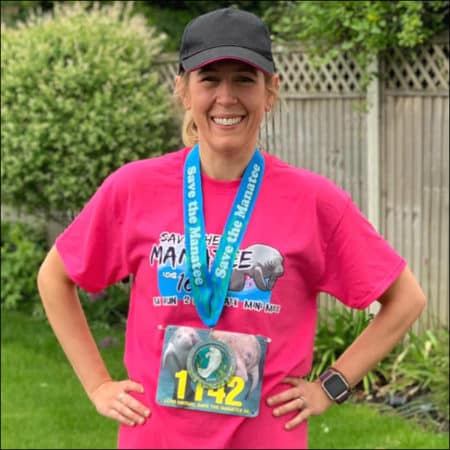 Register for the Virtual Save the Manatee 5K
FOR IMMEDIATE RELEASE—April 22, 2020
Contact: media@savethemanatee.org, 407-539-0990
Note: Photos of manatees, race contestants, or the Virtual Save the Manatee 5K race packet contents are available upon request.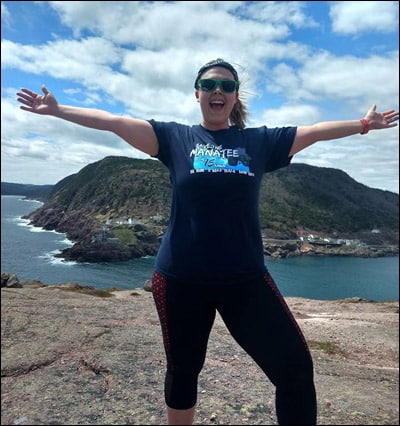 Registration is now open for the annual Virtual Save the Manatee 5K. Participants can run, walk, cycle, swim, kayak, or rollerblade on a favorite course or trail near home—all in support of manatees. The event can be completed anytime, anywhere, by racers of any age. All finishers will receive a manatee t-shirt, finisher's medal, and race bib in the mail. Proceeds from the race are donated to Save the Manatee Club to support manatee conservation efforts.
The Save the Manatee 5K in-person race normally takes place each May in Harrison Township, Michigan. This year, as with all large gatherings, the race has been postponed to September 27 due to the COVID-19 pandemic. While Michigan is miles away from manatee habitat, thousands of racers have shown up over the last 16 years to run for the manatees. The event's fundraising efforts have contributed to a variety of education and conservation projects produced by Save the Manatee Club, furthering their mission to protect imperiled manatees.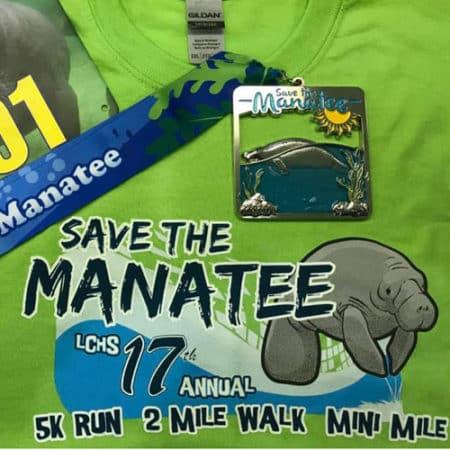 The Save the Manatee 5K was started by Lesley Argiri and her husband Brian McDonald, who are both teachers at L'Anse Creuse public schools in Harrison Township, Michigan. Their efforts have raised more than $243,000 to help manatees. This year, Race Director Argiri has shifted her focus from the Michigan event to the worldwide virtual event. While the virtual event has been successful in the past, uniting racers from all 50 U.S. states and over 16 countries, it is even more pertinent this year as the world stays home and participates in events virtually. "Our main goal is to keep everyone safe," she explained. With her usual team of student volunteers staying home, Lesley and Brian are the ones mailing out the hundreds of race packets. "We hope the race can bring smiles to faces in this crisis and give families something to do to get outside."
Racers can register online through September 27 and share their finisher's photos with the t-shirt, race medal, and race bib on the Save the Manatee 5K Facebook page. "It's great to see a global passion for helping our precious wildlife," Lesley said. Register to run for the manatees today at savethemanatee5k.com.
###
Save the Manatee Club, established in 1981 by the late renowned singer-songwriter, author, and entrepreneur Jimmy Buffett, along with former Florida Governor and U.S. Senator Bob Graham, is dedicated to safeguarding manatees and preserving their aquatic habitat. For more information about manatees and the Club's efforts, visit savethemanatee.org or call 1-800-432-JOIN (5646).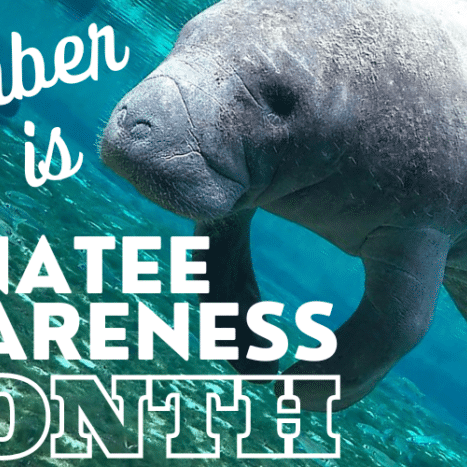 November is Manatee Awareness Month
November is Manatee Awareness Month, an annual opportunity to celebrate Florida's state marine mammal and raise awareness of the ongoing threats to manatees and their aquatic habitat.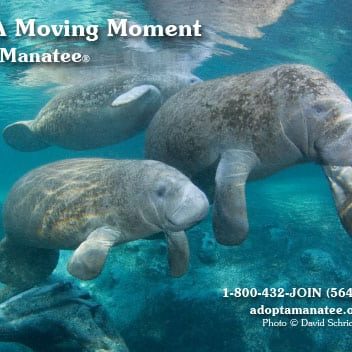 Share A Moving Moment With A Manatee Adoption
Searching for the perfect gift that not only moves the heart but also contributes to a great cause? Look no further than an adoption from Save the Manatee Club.