November is Manatee Awareness Month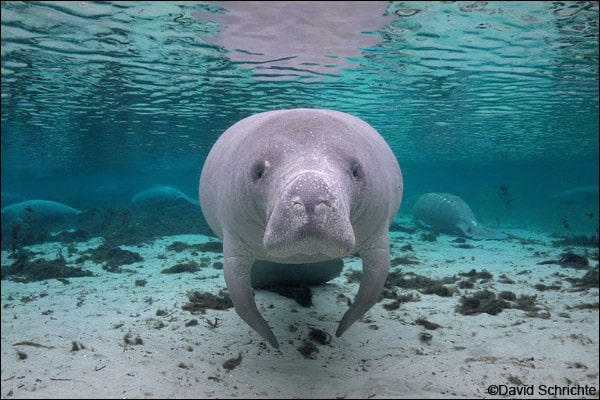 Celebrate with Save the Manatee Club
FOR IMMEDIATE RELEASE—November 2, 2020
Contact: media@savethemanatee.org, 407-539-0990
November is Manatee Awareness Month, an annual month-long dedication to imperiled manatees and their conservation in Florida and beyond. Former Florida Governor Bob Graham first declared November as Manatee Awareness Month in 1979, when the state began designating manatee protection zones in areas where manatees gather during the winter. November is typically when manatees return to Florida's warmer waters from their wider summer distributions. This year, as for the last 40 years, Save the Manatee Club (SMC) invites the public to celebrate and safeguard imperiled manatees all month long.
Manatees are listed as a "threatened" species by the U.S. Fish & Wildlife Service and are listed as "vulnerable" on the International Union for the Conservation of Nature's (IUCN) Red List. These unique aquatic mammals face a variety of serious threats to their survival, including loss of habitat and toxic red tide algae. However, human-caused threats like watercraft collisions continue to rank as the largest known cause of manatee mortalities. "Manatee injuries and deaths from boat strikes can be prevented," explains Patrick Rose, Save the Manatee Club's Aquatic Biologist and Executive Director. "Education is one of the most important first steps we can take to prevent these dangerous accidents from happening."
Manatees move slowly, surface to breathe air, and inhabit a range of freshwater and saltwater ecosystems. These characteristics make them especially susceptible to collisions with fast-moving boats in shallow areas. Obeying posted speed zones and looking out for manatees is the easiest way to avoid a potentially fatal collision. In addition, Save the Manatee Club provides many free resources for boaters to protect manatees, including waterway signs, boating banners and decals, and informative tips at savethemanatee.org/resources. Residents and visitors who enjoy boating in Florida are encouraged to review these manatee-safe boating tips at least each November. They are also reminded to avoid feeding, touching, or giving water to manatees, as these activities can disrupt their natural behavior and could eventually put them in harm's way.
Save the Manatee Club also offers a number of educational resources for students of all ages, including important facts and FAQs, manatee videos, and live webcams. Additionally, SMC can provide live presentations about manatees for classrooms or other groups upon request. Visit savethemanatee.org/manatees to learn more. SMC will also be sharing manatee activities, games, quizzes, and virtual events throughout the month on social media and at savethemanatee.org/mam beginning in November.
Another way for the public to help protect manatees is through Save the Manatee Club's Adopt-A-Manatee® membership program. Members can symbolically adopt real Florida manatees with unique histories and receive personalized certificates and biographies of their manatee. Proceeds support public awareness projects, rescues and rehabilitation of sick and injured manatees, and efforts to conserve manatees and their habitat through advocacy and legal action. Adopt-A-Manatee® at savethemanatee.org/adopt.
Save the Manatee Club has been educating the public and protecting manatees since 1981, when the organization was co-founded by singer/songwriter Jimmy Buffett and then-Florida Governor Bob Graham. "Public awareness is a key component of our mission to protect manatees," says Rose. "Boaters, students, and anyone who cares about manatees and healthy aquatic habitat all play a pivotal role in their protection when they learn and spread the word to others."
For more information about manatees and the Club's efforts, go to savethemanatee.org or call 1-800-432-JOIN (5646).
###
Save the Manatee Club, established in 1981 by the late renowned singer-songwriter, author, and entrepreneur Jimmy Buffett, along with former Florida Governor and U.S. Senator Bob Graham, is dedicated to safeguarding manatees and preserving their aquatic habitat. For more information about manatees and the Club's efforts, visit savethemanatee.org or call 1-800-432-JOIN (5646).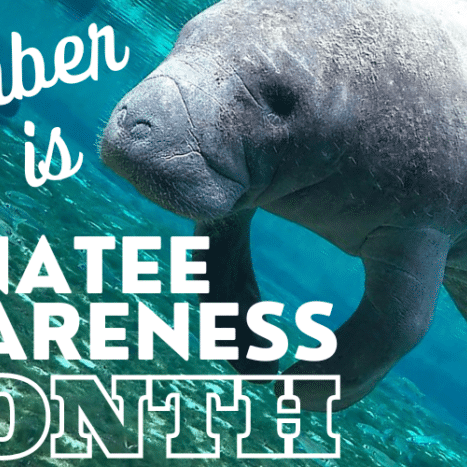 November is Manatee Awareness Month
November is Manatee Awareness Month, an annual opportunity to celebrate Florida's state marine mammal and raise awareness of the ongoing threats to manatees and their aquatic habitat.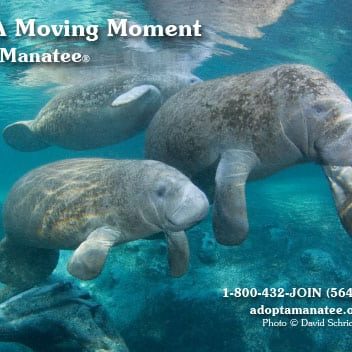 Share A Moving Moment With A Manatee Adoption
Searching for the perfect gift that not only moves the heart but also contributes to a great cause? Look no further than an adoption from Save the Manatee Club.