November is Manatee Awareness Month

A month to celebrate achievements and raise awareness about protections
FOR IMMEDIATE RELEASE—November 27, 2023
Contact: media@savethemanatee.org, 407-539-0990
LONGWOOD, FL—November is Manatee Awareness Month, an annual opportunity to celebrate Florida's state marine mammal and raise awareness of the ongoing threats to manatees and their aquatic habitat. Manatee Awareness Month was first declared in 1979 by former Florida Governor and Save the Manatee Club (SMC) co-founder Bob Graham.
November is the perfect month to raise awareness for manatees as it coincides with temperatures dropping across the country. Despite their size, manatees have little body fat and cannot survive prolonged exposure to cold water. Once the temperature dips below 68ºF, they instinctively seek out warm-water sources, such as Florida's natural springs or power plant outflows.
"Protected warm-water sites, such as Blue Spring State Park in Central Florida, are essential for manatees during this time," says Patrick Rose, Aquatic Biologist and Executive Director of Save the Manatee Club. "As manatees are traveling back to their winter refuges, it is imperative that we keep an eye out for manatees, especially when boating or enjoying other activities in or on the water. The public plays a major role in watching out for manatees and reporting any distressed individuals to the proper authorities."
In honor of Manatee Awareness Month, the Club is featuring educational facts, videos, quizzes, activities, and ways to help each week at savethemanatee.org/MAM. This is also the time of year when Save the Manatee Club launches live webcam feeds, giving viewers from around the world a peek into the underwater world of manatees.
Boaters, paddlers, and waterfront property owners can also get engaged to help promote manatee safety by requesting free materials, including waterway signs, boating banners, and a waterproof decal with information on how to report a manatee in distress. Supporters can view available resources and learn how to request them at savethemanatee.org/resources.
Any manatee that may be sick, injured, entangled, or orphaned, or a manatee that is being harassed or is fitted with a tracking device, should be immediately reported to the Florida Fish and Wildlife Conservation Commission (FWC) by calling 1-888-404-3922 or by texting "FWC" followed by any relevant details to 847411.
###
Save the Manatee Club, established in 1981 by the late renowned singer-songwriter, author, and entrepreneur Jimmy Buffett, along with former Florida Governor and U.S. Senator Bob Graham, is dedicated to safeguarding manatees and preserving their aquatic habitat. For more information about manatees and the Club's efforts, visit savethemanatee.org or call 1-800-432-JOIN (5646).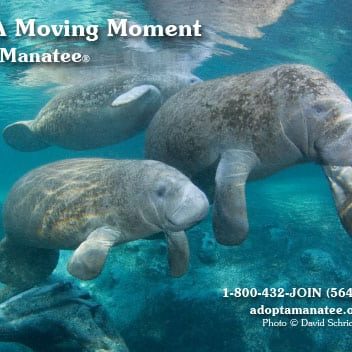 Share A Moving Moment With A Manatee Adoption
Searching for the perfect gift that not only moves the heart but also contributes to a great cause? Look no further than an adoption from Save the Manatee Club.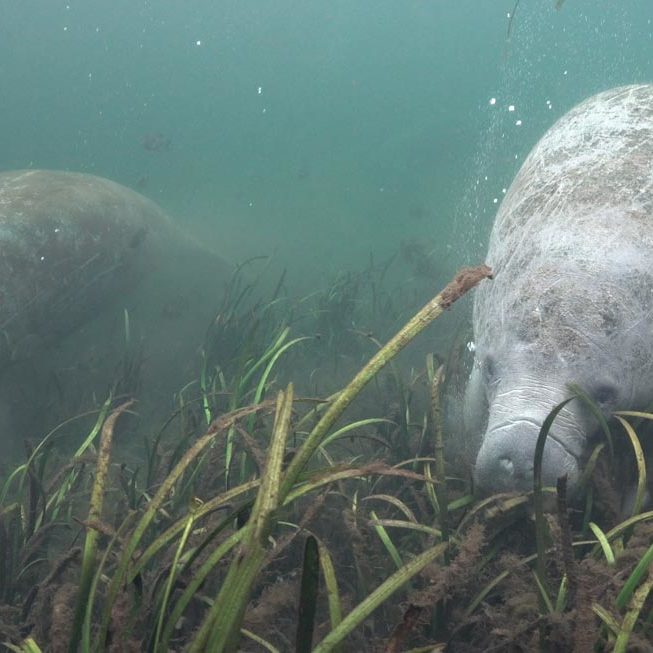 Manatees Move Toward Restored Endangered Species Safeguards
Responding to a petition, the U.S. Fish and Wildlife Service announced that reclassifying manatees to endangered status may be warranted.