Manatee Sightings Update: June 2023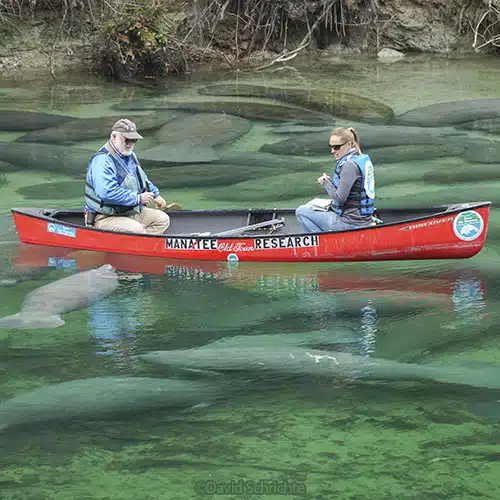 By Cora Berchem, Director of Multimedia and Manatee Research Associate
All activities conducted under permits DEP #02042213 and USFWS #MA791721-6.
Sightings Update: Blue Spring Adoptees
Sighting Update: Tampa Bay
Our partners from the Florida Fish and Wildlife Conservation Commission (FWC) informed us that they saw Tampa Bay adoptee "Flicker" during their photo-ID work at the warm-water outflow of the Bartow power plant on January 30 and February 20.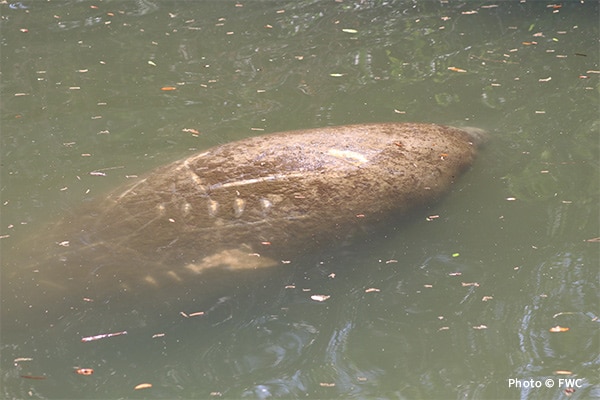 Tampa Bay adoptee "Vector" was also seen by our partners from FWC on February 8 in Boca Ciega Bay, which is near St. Petersburg, just a little southwest of his winter home at TECO Apollo Beach. The only photo obtained was of Vector's tail, but his scars gave him away shortly before he submerged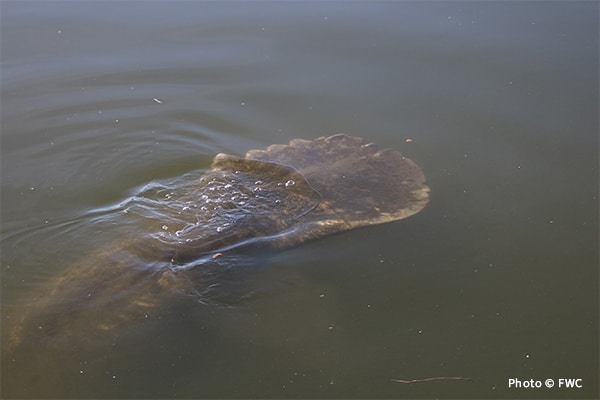 Updates on released manatees
The 12 manatees released at Blue Spring in February have spread out to explore their new surroundings. Scampi, Artemis, and Finch have occasionally stopped by Blue Spring.
Artemis
Andy