Manatee Sightings Update: June 2022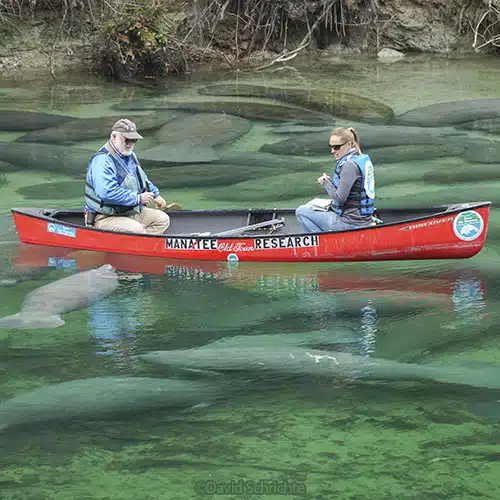 By Cora Berchem, Director of Multimedia and Manatee Research Associate
All activities conducted under permits DEP #02042213 and USFWS #MA791721-6.
We are happy to announce that Blue Spring manatees "Gigi" and "Mata Hari" have brand-new little calves! Both mothers were recently seen with newborns in tow. They are both experienced moms and regular winter visitors at Blue Spring. In the summer, they may stop by the park briefly as well.
Please keep in mind that, when you see mothers and calves, give them space and observe from a distance. Calves depend on their moms for the first one to two years of their lives and cannot survive on their own.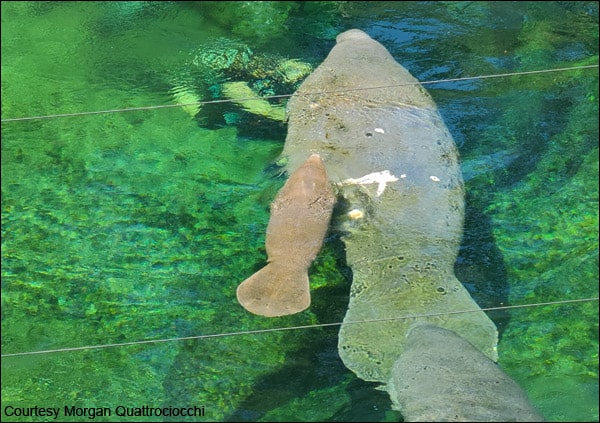 Recently, we also received a number of sightings of manatees in the Wekiva River. The Wekiva connects to the St. Johns River, so manatees have good access when water levels are high enough, and there seems to be a lot of vegetation in the river for them to feed on. Citizens reported these sightings at the beginning of May, which is extremely helpful to researchers as they study how manatees use habitat. Our research team was able to identify several known Blue Spring manatees in the sightings, including adoptee Gator, as well as (non-adoptees) Swale, Pier, Skiper with her calf, Farman, Lance, Hazel, and John. Interestingly, Gator, Swale, and John were also seen at Blue Spring recently!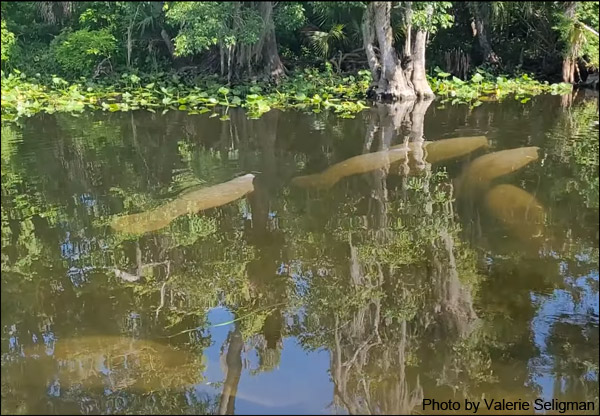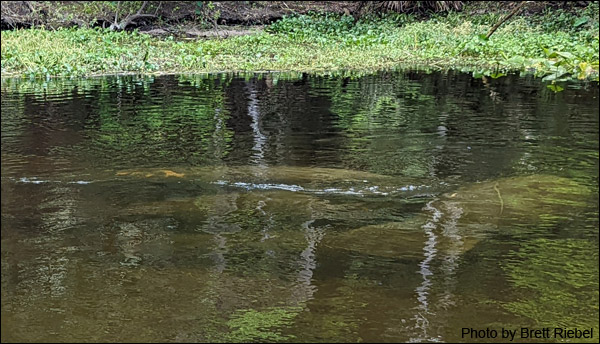 Adoptee Margarito was also seen at Blue Spring on May 1, and adoptee Lily was seen by a citizen near Lake Monroe in the St. Johns River in April. We encourage all citizens to report manatee sightings, both in the Wekiva as well as other Florida waterways, to our online sighting form. Remember to report sick and injured manatees directly to Florida Fish and Wildlife Conservation Commission at 1-888-404-3922.