Manatee Sightings Update: April 2023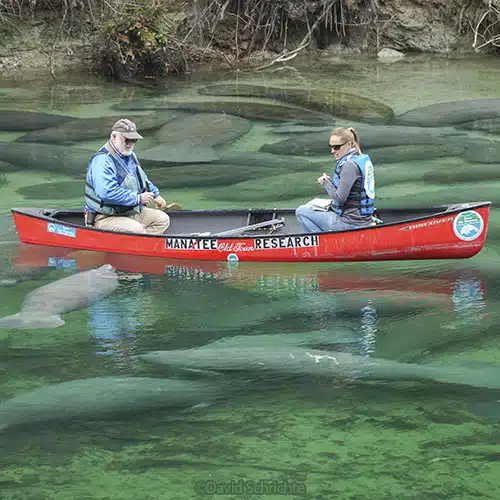 By Cora Berchem, Director of Multimedia and Manatee Research Associate
It was a fairly mild winter at Blue Spring State Park, and it almost looked like manatee season was over in the middle of February after a record of 12 manatees were released at the park in a single day. It stayed very warm for a few weeks, allowing the manatees to go out and forage before we got another small cold front in mid-March that brought over 100 manatees back to Blue Spring. Adoptees Lily, Howie, Doc, Paddy Doyle, Philip, Gator, Aqua with her calf, and Annie returned to Blue Spring. The season officially ended on March 24. Check out some photo and video highlights from this season!
All activities conducted under permits DEP #02042213 and USFWS #MA791721-6.
Sightings Update: Blue Spring Adoptees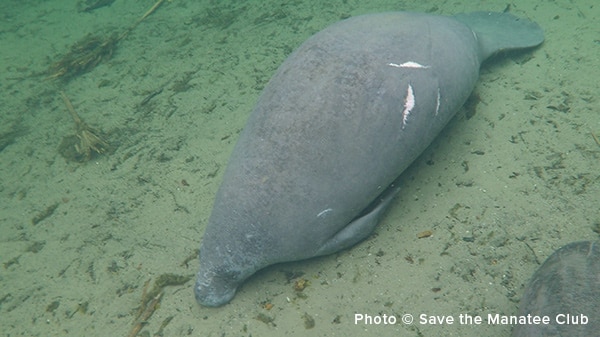 Congratulations, Annie!
Exciting news: manatee adoptee Annie had a new calf on March 17th! This is Annie's sixth calf and her fifth one born at Blue Spring State Park. Rescued as a little orphaned calf in 2005, Annie was rehabilitated and then released at Blue Spring in 2008. She is a real success story, adding new calves to the population.
Annie had been using the protected warm-water refuge of Blue Spring all winter, and our research team had been monitoring a very pregnant Annie for several weeks. We were all very excited when she gave birth to a little calf on Friday, March 17, in the late afternoon at the spring head of Blue Spring. No word yet on whether the calf is a boy or a girl!
Calves usually stay with their mother for one to two years before being weaned, during which time they nurse, learn how to find fresh water and warm-water sites, and navigate the waterways. It is important to always give them space when encountering them in the wild and practice passive observation.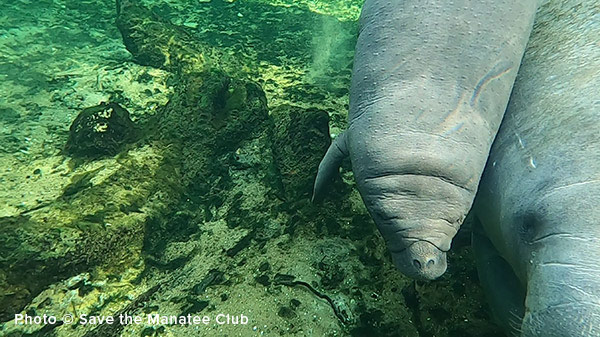 Other Blue Spring Sightings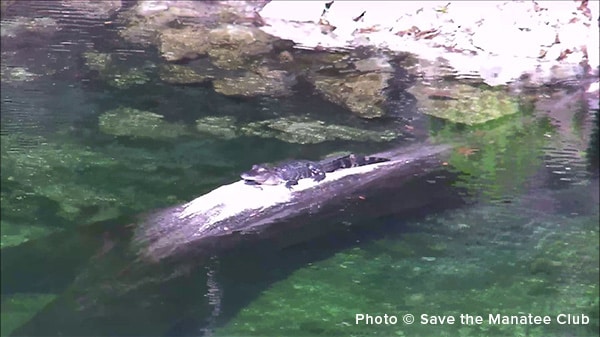 Rescuing Kasper
On March 20, we assisted our partners from the Florida Fish and Wildlife Conservation Commission, SeaWorld Orlando, the Clearwater Marine Aquarium Research Institute, and Volusia County with the rescue of manatee "Kasper" who was very skinny and showed lethargic behavior. He was taken to SeaWorld Orlando for rehabilitation.