Make Every Day (Digital) Earth Day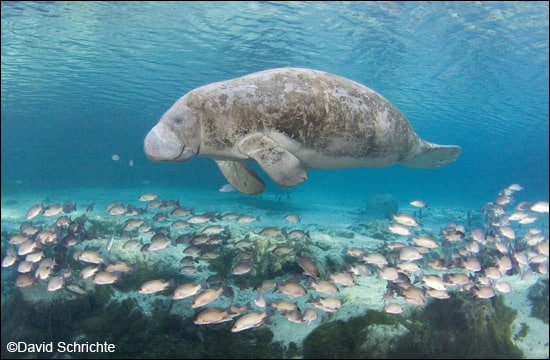 Protect imperiled manatees and their habitat
FOR IMMEDIATE RELEASE—April 8, 2020
Contact: media@savethemanatee.org, 407-539-0990
Note: Photos of manatees are available upon request.
This April 22nd marks the 50th anniversary of Earth Day, a worldwide movement to support environmental protection, as well as the first Digital Earth Day, promoted by global organizer Earth Day Network. Amid the current coronavirus global pandemic, Earth Day participants are encouraged to mobilize digitally to care for our planet in order to protect our health and safety. At Save the Manatee Club (SMC), we are often asked how to help manatees and their aquatic habitat, even while socially distancing and staying home during this challenging time. This Earth Day, there are plenty of ways to stay connected to the home we share with manatees. Whether you see manatees in your backyard or live miles away from manatee habitat, here are several actions you can take to be a voice for the manatees on Earth Day and every day.
Learn About Manatees At Home: One of Save the Manatee Club's goals is to increase public awareness and education about manatees. While our in-person events and speaking presentations are being postponed, there are plenty of ways to learn online. Our website has plenty of educational resources, from unique manatee facts to live webcams to printable activity books for kids. And be sure to follow Save the Manatee Club on Facebook, Twitter, and Instagram to tune into our livestreams, ask questions of manatee experts, and share cute and educational photos and videos with your network. SMC offers livestreaming Manatee Q & A sessions on Facebook every Thursday at 11:00 a.m. and Storytime on Fridays at 11 a.m. EST.
Advocate Online: Join Save the Manatee Club's grassroots effort to inform policymakers about issues facing manatees. Contact Florida's Governor and your U.S. Senators and Representatives to tell them you support strong manatee protection measures. The Save the Manatee Club team advocates for these measures and takes legal action when appropriate, but we need your help. Join our Email Action Network at savethemanatee.org/signup to be notified of manatee issues, and get more ideas on ways you can help at savethemanatee.org/moreways. And those who can donate space in publications or on their website can request custom-sized manatee public service ads to help spread the word. Visit savethemanatee.org/psas to make a request.
Watch for Manatees While Social Distancing: While many public boat ramps and parks are closed at this time, those who can still access the water may be spending their social distancing time outdoors by boating or jet skiing. It is especially important to obey posted speed zones and watch out for manatees, even if there are fewer boats on the water. Slow down, avoid shallow areas and seagrass beds where manatees might be feeding, and keep a sharp eye for manatee snouts, tails, or circular "footprints" on the water's surface. Remember, if you see an injured or dead manatee, report it right away to FWC by calling 1-888-404-FWCC (3922), texting or emailing tip@myFWC.com, or using VHF Channel 16 on your marine radio. If you're staying on land, you can also report manatee injuries or join the Manatee Sighting Network to provide information to researchers at savethemanatee.org/rescue or savethemanatee.org/sightings.
Support Manatees During Challenging Times: Save the Manatee Club partners with several agencies and organizations to support manatee rescues, rehabilitation, and releases. This work never stops, even as human and financial resources wear thin and facilities close their front doors to the public. Support manatee care during this trying time by donating to SMC's Emergency Rescue Fund at savethemanatee.org/emergencyrescue, or adopting a manatee from our Adopt-A-Manatee® program. Proceeds from the Emergency Rescue Fund support efforts in rescuing sick or injured manatees, rehabilitating them and returning healthy manatees back to the wild. Manatee adoptions makes a thoughtful gift and assists SMC in education, public awareness, and advocacy efforts. Visit savethemanatee.org/adopt to get started and pick your very own real, living manatee to adopt.
###
Save the Manatee Club, established in 1981 by the late renowned singer-songwriter, author, and entrepreneur Jimmy Buffett, along with former Florida Governor and U.S. Senator Bob Graham, is dedicated to safeguarding manatees and preserving their aquatic habitat. For more information about manatees and the Club's efforts, visit savethemanatee.org or call 1-800-432-JOIN (5646).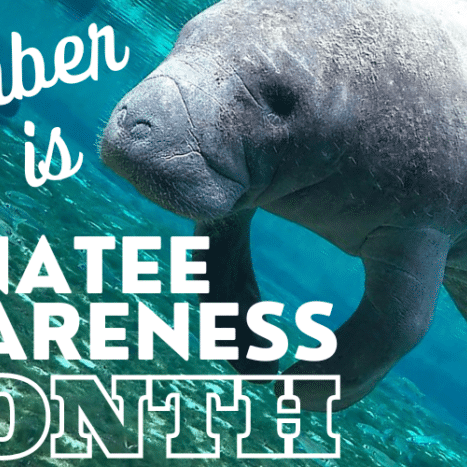 November is Manatee Awareness Month
November is Manatee Awareness Month, an annual opportunity to celebrate Florida's state marine mammal and raise awareness of the ongoing threats to manatees and their aquatic habitat.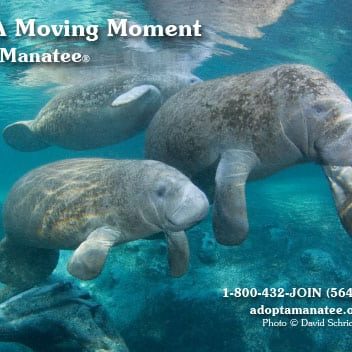 Share A Moving Moment With A Manatee Adoption
Searching for the perfect gift that not only moves the heart but also contributes to a great cause? Look no further than an adoption from Save the Manatee Club.