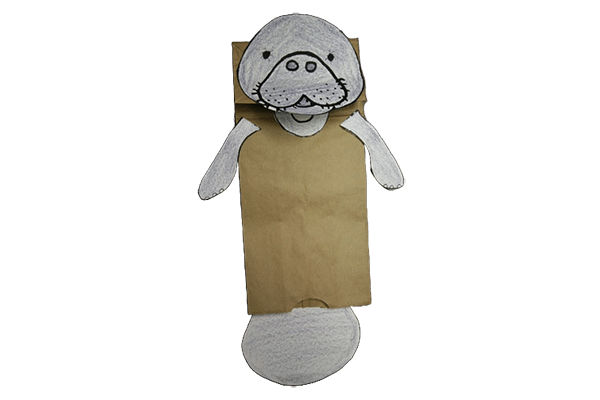 Transform a simple paper lunch bag into a whimsical manatee puppet that's ready to come to life. Whether you're a seasoned crafter or just looking for a fun creative activity, this project is perfect for all skill levels.
Materials Needed:
1 paper lunch bag
Manatee Puppet Cutout Sheet
Glue
Scissors
Crayons, markers, paint, or colored pencils
Instructions
Click on the link above to download the Manatee Puppet Cutout Sheet.
Save the Manatee Puppet Cutout Sheet to your computer, then open the file and print it.
Color the manatee's face, mouth, flippers, and tail.
Cut out the manatee's face, mouth, flippers, and tail.
Glue the manatee face on the bottom of the paper lunch bag.
Glue the manatee mouth under the paper lunch bag flap.
Fold the tail and flippers on the dotted line.
Glue the tail to the back of the paper lunch bag.
Glue the flippers to the inside fold of the bag.
Congratulations! Your puppet is complete!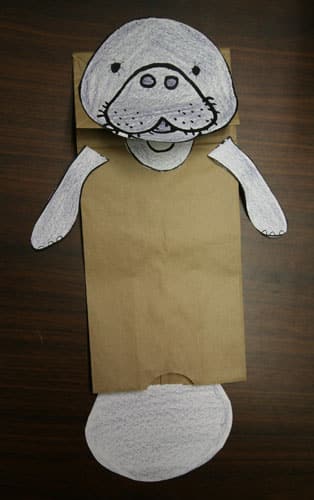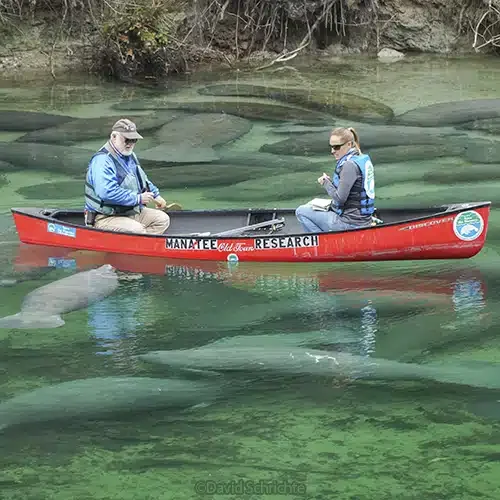 Manatee Sighting Update
Thursday, November 30, 2023
The river temp remained at 64.4°F (18°C), and the manatees kept coming! We counted 447 manatees and, like yesterday, they had the run so stirred up that there must have been many more in the murky water. It was an adoptee party. We saw Philip, Howie, Annie, Lily, Una, Moo Shoo & calf, Phyllis, Paddy Doyle, Lenny, and Nick!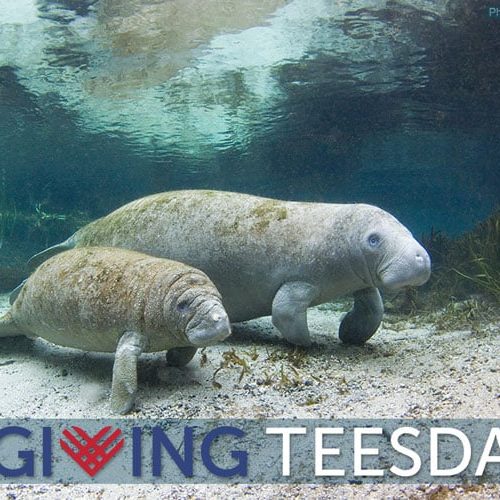 Thank you for your support during Giving Tuesday 2023!
Save the date for Giving Tuesday 2023, where Save the Manatee Club is turning the day into #GivingTeesday to dedicate the day to raising funds and awareness for manatee conservation and protection.