Love at First Sight – Adopt-A-Manatee® for Valentine's Day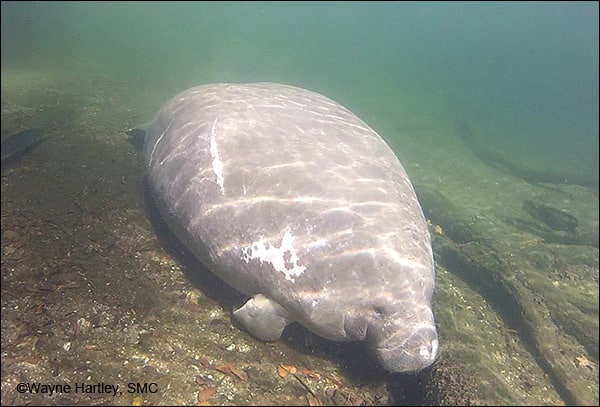 FOR IMMEDIATE RELEASE—January 6, 2021
Contact: media@savethemanatee.org, 407-539-0990
Fall in love at first sight with your very own manatee this Valentine's Day when you Adopt-A-Manatee from Save the Manatee Club. Each symbolic manatee adoption supports conservation efforts for imperiled manatees and makes for a thoughtful gift.
Save the Manatee Club co-founder and renowned singer-songwriter Jimmy Buffett helped develop the Adopt-A-Manatee program in 1984 to raise awareness and funds for manatee protection. Real, living Florida manatees were identified by researchers and featured as program adoptees. Some of the original Adopt-A-Manatee adoptees are still sighted to this day at Blue Spring State Park, like manatees Brutus (first identified in 1970), Lily (a mother to at least 11 calves), and Howie (known for his mischievous behavior). The program has sustained manatee conservation and educated countless manatee lovers ever since.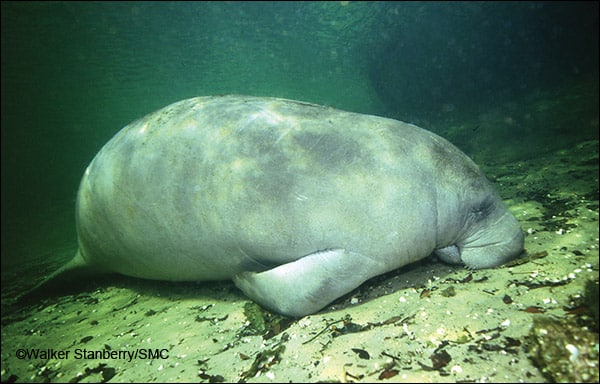 How do researchers identify and choose manatees to become adoptable? Selected manatees typically have easily identifiable scar patterns on their bodies. "Sadly, most living adult manatees bear some sort of scar from a boat strike or other injury," explains Patrick Rose, Aquatic Biologist and Executive Director for Save the Manatee Club. While these scars assist researchers in identification, they serve as a grave reminder of the pain and suffering manatees face in the wild. Adoptable manatees also have a history of returning to the same warm-water habitat each winter, allowing researchers to make regular sightings and provide updates to adoptive parents. Each adoptee has an interesting story, like Annie and Rocket, who were rescued as orphaned calves and released together after rehabilitation.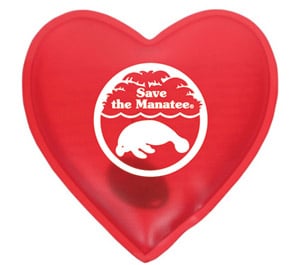 Each manatee adoption helps support life-saving efforts like rescues and rehabilitation as well as the research that contributes valuable data needed to establish manatee protection rules. Adoptions also contribute to Save the Manatee Club's public awareness and education work as well as advocacy and legal action to protect manatees and their aquatic habitat. "With a large portion of our conservation funds coming from the Adopt-A-Manatee program, each adoption truly makes a difference in the lives of imperiled manatees," says Rose.
Manatee adoptions start at $25 and include a personalized certificate with a photo and biography of your chosen manatee, a membership handbook, and subscriptions to Save the Manatee Club's newsletters, featuring updates on adoptable manatees and conservation news. Please order by February 1st for Valentine's Day arrival by mail. For a limited time, Valentine's Day orders also include a Save the Manatee Club reusable heart-shaped hand warmer. Through February 14th, printable personalized certificates will be emailed immediately following your order. Visit savethemanatee.org/adopt or call 1-800-432-JOIN (5646) to Adopt-A-Manatee.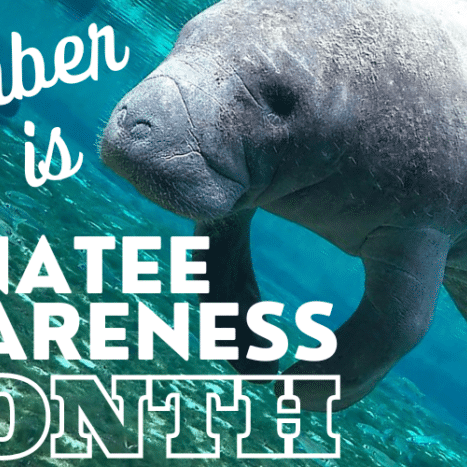 November is Manatee Awareness Month
November is Manatee Awareness Month, an annual opportunity to celebrate Florida's state marine mammal and raise awareness of the ongoing threats to manatees and their aquatic habitat.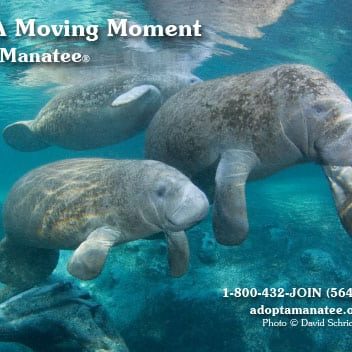 Share A Moving Moment With A Manatee Adoption
Searching for the perfect gift that not only moves the heart but also contributes to a great cause? Look no further than an adoption from Save the Manatee Club.