Let's save Florida's manatees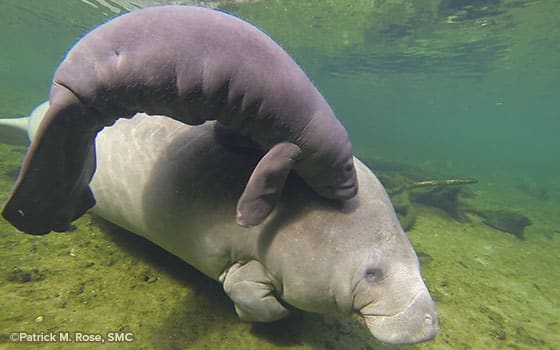 Op Ed by Bob Graham
Former Florida Governor and U.S. Senator, and Co-Founder of Save the Manatee Club
Originally posted in the Tampa Bay Times on April 8, 2021
With a heavy heart, I wrote in these pages two years ago that I worried about the future of Florida's manatees and the Endangered Species Act. Successful for many years, the act was under attack by the Trump Administration in August 2019. I wrote that "events in Florida have caused concern that the population is struggling again. Unprecedented watercraft mortality, Red Tides, severe cold snaps and relentless algal blooms fueled by nutrient pollution have killed large numbers of manatees and severely damaged essential habitat."
At the time, I warned that "we must remain vigilant, or the populations may slide irreversibly backwards toward extinction." Sadly, my concern for the survival of Florida manatees and the health of our aquatic ecosystems have only been heightened by continuing devastating losses of seagrasses in the Indian River Lagoon, which has directly contributed to hundreds of recent manatee deaths from malnutrition and starvation.
The vast majority of the once 80,000 acres of seagrass within the Indian River Lagoon have been lost to a continuing series of harmful algal blooms, which have themselves been caused by decades of human nutrient pollution from wastewater and runoff that continues unabated to this day.
While priority must continue to be given to rescuing each sick manatee and caring for it, every effort must be made to understand the manatees' current health status to ensure that manatees can find sufficient natural forage to sustain them now that the weather is warming, and manatees can disperse more widely.
The tragic loss of nearly 600 manatees statewide in fewer than three months in 2021 must be a wake-up call to the U.S. Fish and Wildlife Service, which dropped the ball when they listened to anti-manatee groups like the Pacific Legal Foundation and prematurely took manatees off the endangered species list over the objections of scientists and thousands of Americans who understood that the manatees' future was not secure but in fact could get much worse. The U.S. Fish and Wildlife Service should admit its mistake and relist the manatee as an endangered species.
Today I, along with my dear friend Jimmy Buffett, urge President Joe Biden to demand that the U..S Fish and Wildlife Service and other federal agencies make protecting manatees and recovering seagrasses and other submerged aquatic vegetation a top priority in ensuring that our aquatic ecosystems are nursed back to health.
We also appeal to Gov. Ron DeSantis to make "Florida's Clean Waterways Act" live up to its name and clean up the Indian River Lagoon and other Florida waterways before they too collapse under the demise of uncontrolled harmful algal blooms fueled by continued human produced waste from unsustainable development. There is alarming evidence that our beloved Biscayne Bay may be the next to fall prey to the cycle of human nutrient pollution and the repeated cycle of one devastating algal bloom after another until other ecosystems collapse.
The only way to reverse these devastating consequences of too much nutrient pollution is for citizens to demand that their local, state and federal leaders make cleaning up our waterways a top mutual priority. Unless we stop the excess nutrient pollution from making its way into our bays, lagoons and rivers, our state will not be fit for man or manatee alike.
From the time I first declared November as Manatee Awareness Month as governor in 1979 and later joined with Jimmy Buffett to create the Save the Manatee Committee in 1981, I have believed that by saving manatees we could save Florida's aquatic ecosystems. I still believe that today.
Right now, Jimmy and I urge all former Florida governors to join with me to ensure that we not let politics get in the way of doing what's right, while we still have time to save Florida's waterways and Florida's beloved manatees.
###
Bob Graham served as Florida's governor from 1979 to 1987 and as U.S. senator from 1987 to 2005. Singer/songwriter Jimmy Buffett is co-founder of the Save the Manatee Club.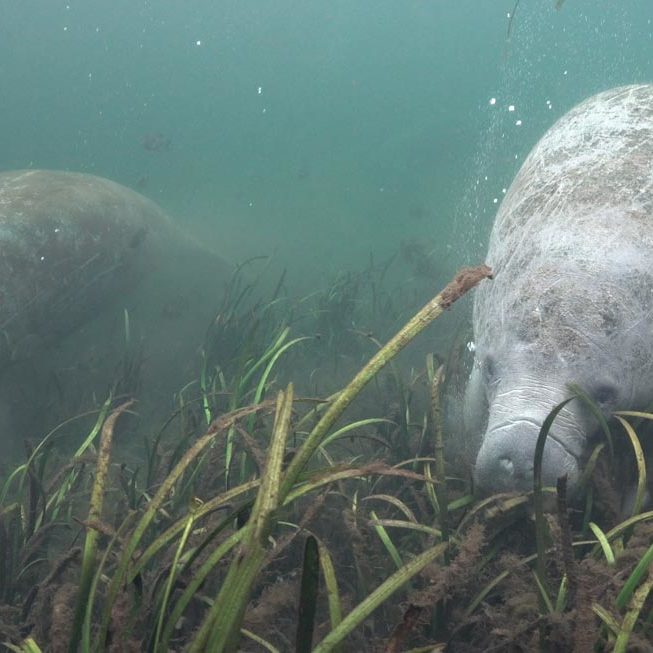 More manatees seeking out springs in winter, increasing the need to protect these habitats
Now more than ever, access to springs and adequate food sources are critical to the survival of these iconic marine mammals.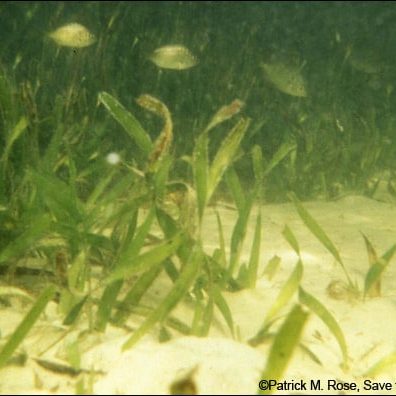 A State Of Emergency For Manatees In The Indian River Lagoon And Beyond
The Indian River Lagoon has suffered several harmful algal blooms, leading to losses in seagrass coverage and the deaths of a heart-rending number of manatees.