Help Educate Others About Manatees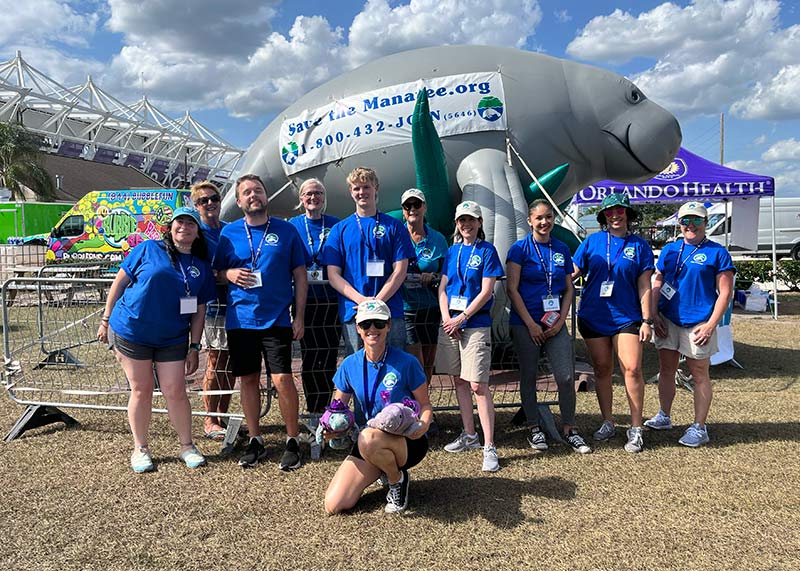 If you're passionate about manatees and have some time to spare, you can become a Save the Manatee Club (SMC) volunteer! For those of you who visit or reside in Florida or the Southeastern US, we may have the right opportunity for you. If you're interested, please scroll down to learn more about the available positions, then click the button below to fill out an application!
As a Festival Volunteer, you will staff informational tables at manatee-related events year-round in Florida. You will share information on SMC and manatees with the public. You should be knowledgeable (or eager to learn) about manatees and their aquatic habitat and willing to talk with festival goers. You will offer educational materials, collect donations, and process adoptions. This position is available for supporters who are 18 years of age or older. Dates and times of festivals vary. Festival Volunteers choose a 3-hour shift from a schedule created for each festival.
This position is designed to assist our partner organizations in Florida. Volunteers will participate in a variety of activities that benefit manatees and their habitat, which could include cleanup events, safe boating efforts, doing in-person outreach at marinas or visitor centers, seagrass restoration work, and more.
Manatee Observer at Blue Spring State Park
This position is open to Florida residents of Volusia, Orange, Lake, Osceola, and Seminole Counties between the months of April and October.
Manatee Observer Volunteers educate visitors and help prevent manatee harassment at Blue Spring State Park during the summer months. Volunteers may be pre-scheduled or called on short notice to assist at the park. Mandatory orientation sessions and kayak training are offered in the spring. Volunteers can assist from the boardwalk or from a kayak. For questions or more information on this position, please email volunteer@savethemanatee.org.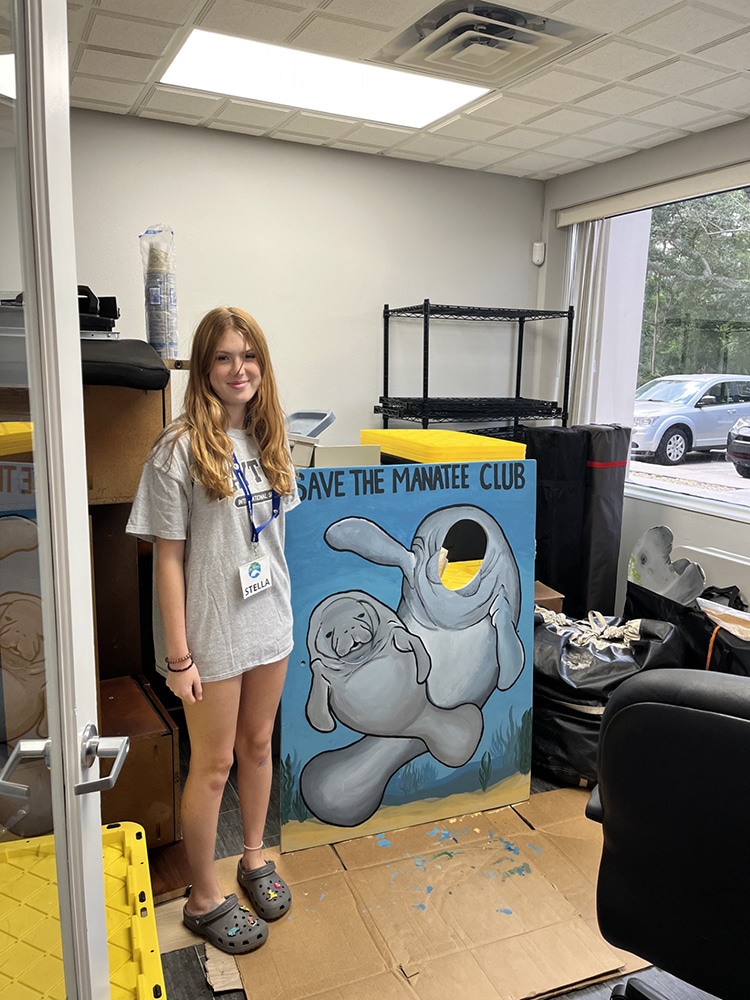 Office Volunteer in Longwood (near Orlando)
As an office volunteer, you will assist with administrative tasks and support department projects for our catalog, membership, and volunteer departments. We enjoy learning about your talents and utilizing them to enhance our support for manatees.
Office volunteer hours are available Monday through Friday, from 8:30 a.m. to 4:30 p.m.
Manatee Outreach Ambassador
This position is available for volunteers living both in and outside of Florida and is a great opportunity for those who visit Florida. Manatee Outreach Ambassadors will help Save the Manatee Club find public places to provide manatee information and outreach materials, such as parks, marinas, tour operators, visitor centers, schools, and more. They will email suggestions to SMC staff.
This position is available for volunteers living both in and outside of Florida who have access to e-mail. There is no age or membership requirement for grassroots activism volunteers. This is a critical way you can help manatees. Write, fax, or e-mail policy makers at all levels of government and let them know you support strong manatee protection measures. We will e-mail notices of manatee issues that require your help.