Honoring the Legacy of SMC Co-Founder Jimmy Buffett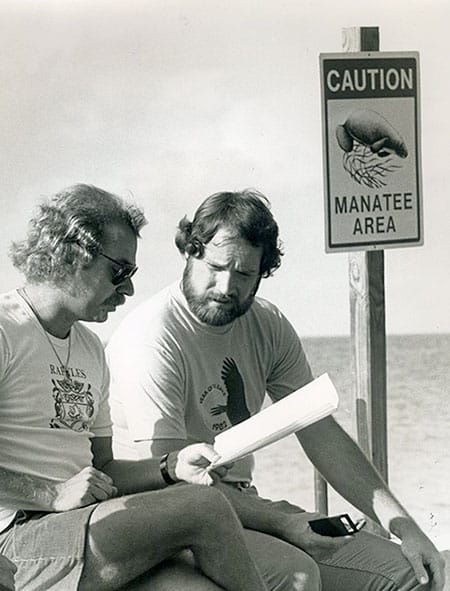 "It's with a sad but grateful heart that I share the loss of a great old friend to manatees and the watery world that sustains us despite such storms of life. I will miss you old friend. You were there from the very beginning of our efforts to 'Save the Manatee' and each and every time we needed you without hesitation. Although it will be hard, we will honor your legacy by staying strong and carrying on."

—Patrick Rose, Aquatic Biologist and Executive Director
Jimmy Buffett passed away peacefully on the night of September 1st, surrounded by his family, friends, music, and dogs. He lived his life like a song till the very last breath and will be missed beyond measure by so many.
Among the many facets of Jimmy's remarkable life, his tireless dedication to manatee advocacy shines as a beacon of inspiration. In the late 1970s, when few knew about these gentle giants and their struggles, Jimmy emerged as a voice for the voiceless.
An adopted son of Florida, his connection with the state's waterways and its unique wildlife ran deep. He recounted his first encounter with a manatee, a moment that stirred a profound sense of responsibility. It was this encounter that fueled his passion for manatee conservation.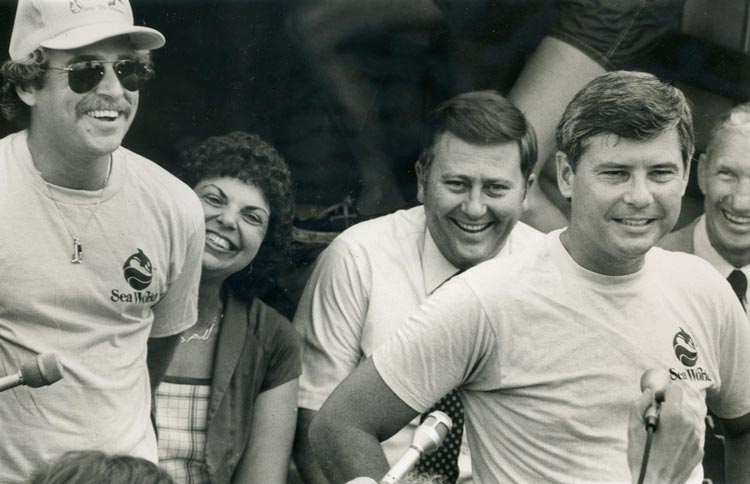 In 1981, he joined forces with Governor Bob Graham to establish the Save the Manatee Committee, a pivotal moment in the history of manatee advocacy. The committee's mission was to educate the public about the presence of manatees in Florida's waters and the threats they faced.
Jimmy didn't merely lend his name to the cause; he rolled up his sleeves and took action. He starred in public service announcements, used his concerts to raise funds and awareness, and directed resources toward essential waterway signs to protect manatees from speeding boats. In 1984, he conceived the Adopt-A-Manatee® program, a groundbreaking initiative that engaged the public and provided crucial funds for manatee conservation. The program not only saved manatees but also educated and inspired countless individuals.
His legacy will forever resonate in the gentle currents of Florida's waters, where manatees continue to thrive, thanks to his unwavering dedication and love. Jimmy, your song may have ended, but your conservation symphony will play on in the hearts of those you inspired.
Due to an outpour of compassionate people wishing to donate in Jimmy's memory, we have created a special donation page. If you would like to make a contribution in Jimmy Buffett's memory and leave a message of gratitude for his legacy, you can do so on our JustGiving campaign.
  ➤ Listen to a podcast with Executive Director Patrick Rose, remembering Jimmy's commitment to conservation. (external link)
  ➤ Read an in-depth reflection of Jimmy's contributions to manatee protection from Craig Pittman, including an interview with Patrick Rose. (external link)