Glitter-Filled Flotation Devices Are No Fun For The Environment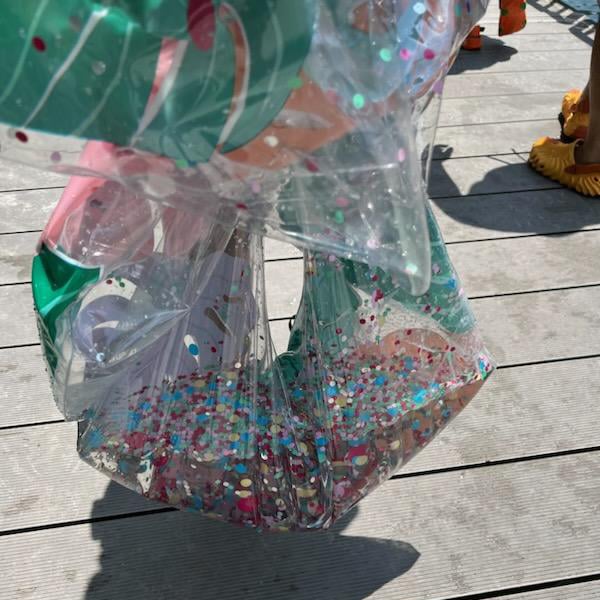 Glitter can pollute waterways and endanger wildlife; public encouraged to leave devices at home
FOR IMMEDIATE RELEASE—June 27, 2023
Contact: media@savethemanatee.org, 407-539-0990
ORANGE CITY, FL—A trendy line of plastic flotation devices with glitter inside poses a threat to Florida's waterways and the animals that inhabit them. The devices are typically made of thin plastic and can break easily. When this happens, the plastic glitter pieces inside scatter into the environment, where they can pollute waterways and pose a threat to a diversity of animals, including manatees, birds, fish, and turtles, all of which can inadvertently ingest the indigestible pieces.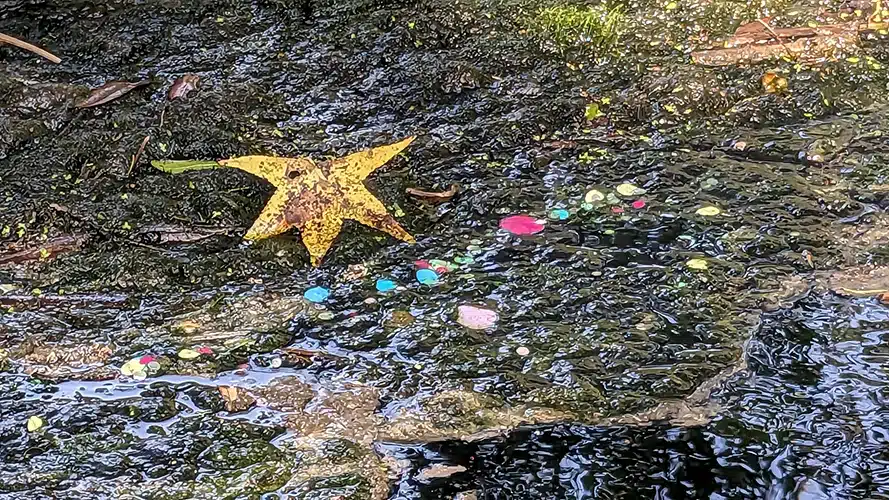 Though they are officially prohibited, these glitter floats have become a regular presence at Blue Spring State Park, which is a popular summer swimming destination. The devices have broken on multiple occasions, threatening the park and the creatures that call it home when the small plastic pieces spread into the spring run, where they are then carried into the St. Johns River. Visitors are strongly encouraged to leave the devices at home and will be advised by park staff that they cannot use these items.
Blue Spring State Park and the adjacent St. Johns River are important habitat for manatees, which seek winter sanctuary in the spring's warm waters. While many manatees travel elsewhere during the summer, others remain in the area year-round, including nursing mothers and their calves.
"Plastic pollution, especially when it is in the form of small plastic pieces like this glitter, is extremely dangerous for manatees," said Cora Berchem, Save the Manatee Club Director of Multimedia and Manatee Research Associate. "Manatees can inadvertently ingest these items while they are feeding on vegetation, and the accumulation of these items in their stomachs and intestines can make a manatee extremely sick or even cause death. Save the Manatee Club encourages all members of the public to be aware of the risks to the environment that are posed by glitter tubes and other similar devices and to either use them exclusively in pools or to avoid them altogether."
###
Save the Manatee Club, established in 1981 by the late renowned singer-songwriter, author, and entrepreneur Jimmy Buffett, along with former Florida Governor and U.S. Senator Bob Graham, is dedicated to safeguarding manatees and preserving their aquatic habitat. For more information about manatees and the Club's efforts, visit savethemanatee.org or call 1-800-432-JOIN (5646).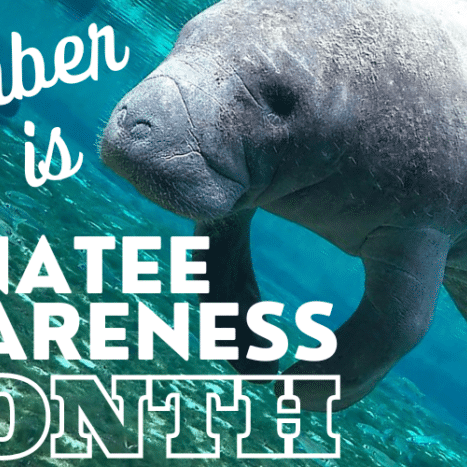 November is Manatee Awareness Month
November is Manatee Awareness Month, an annual opportunity to celebrate Florida's state marine mammal and raise awareness of the ongoing threats to manatees and their aquatic habitat.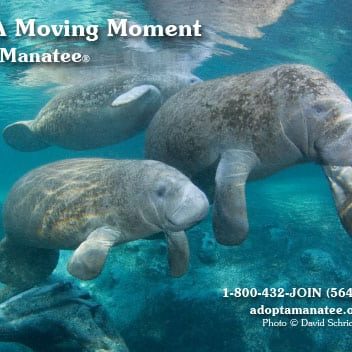 Share A Moving Moment With A Manatee Adoption
Searching for the perfect gift that not only moves the heart but also contributes to a great cause? Look no further than an adoption from Save the Manatee Club.