Thank you for your support during Giving Tuesday 2023!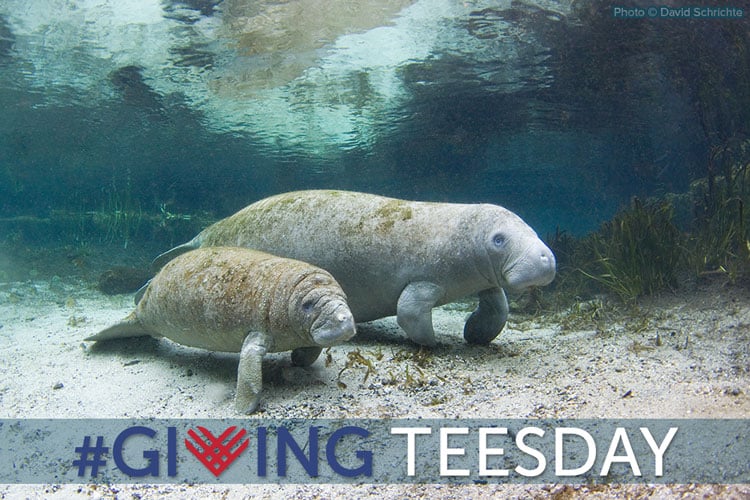 By now, you've likely heard of Giving Tuesday, a global day of giving and the biggest one-day fundraising campaign of the year for many benevolent organizations worldwide.
This year, we turned Giving Tuesday into #GivingTeesday and highlighted the migration that manatees go through to return to their winter homes, which can pose threats to their survival along the way. Though we fell short of our $50,000 goal on our Giving 'Teesday page, the gifts are still rolling in from other platforms, and we look forward to sending an update during our end-of-year communications.
Your contributions made a meaningful impact, and your enthusiasm and commitment were a beacon of hope. The sense of community and shared dedication to the "Migration to Safety" campaign was truly heartening.
What's Next:
Ongoing Efforts: Your contributions will directly fund initiatives that enhance the safety and well-being of manatees as they navigate the challenges of winter migration.
Gratitude for Your Role: Every supporter, including you, plays a crucial role in our mission. Your belief in the cause is what propels us forward.
Future Collaborations: As we navigate the path ahead, your continued involvement is essential. Together, we can make a lasting difference for manatees.
Thank you for being a part of our community and for your unwavering support, even in the face of challenges. We remain deeply grateful for your commitment to the cause of manatee conservation.

Stay tuned for updates on how your support is making an impact, and know that every effort counts in creating a safer world for manatees.