Fox Rock Foundation Makes Major Gifts to Manatee Protection Organizations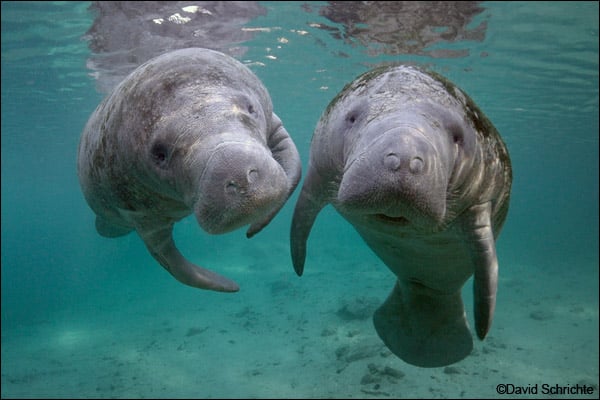 Fish & Wildlife Foundation of Florida and Save the Manatee Club will allocate gifts to address ongoing mortality events and habitat destruction
FOR IMMEDIATE RELEASE—May 17, 2022
Contact:
Fox Rock Foundation: Maggie Wilson, mwilson@foxrockfoundation.org
Fish & Wildlife Foundation of Florida: Michelle Ashton, mashton@wildlifeflorida.org
Save the Manatee Club: media@savethemanatee.org
St. Petersburg, FL—Fox Rock Foundation has announced million-dollar gifts to the Fish & Wildlife Foundation of Florida and Save the Manatee Club. Both are nonprofit organizations undertaking critical work to protect the Florida manatee and its habitat following two seasons of record-breaking manatee mortalities in the state.
Fox Rock Foundation is a family charitable foundation overseen by philanthropists Karen and Rob Hale, a business leader and Boston Celtics co-owner, who have long felt attached to protecting and preserving manatees. After following the catastrophic trend of the unprecedented number of manatee deaths for the past two winters, they were visiting their home in Naples and heard more distressing news: Already-threatened Florida manatees were dying in record numbers. The destruction of seagrass in the Indian River Lagoon (IRL)—a result of ongoing human-generated nutrient pollution—was causing a heartbreakingly high number of Atlantic Coast manatees to starve to death.
The Hales' disbelief quickly turned to action and generosity. Now, efforts to save Florida's beloved manatees are about to take a leap forward thanks to the $2 million in gifts being made this month by the Hales' Fox Rock Foundation to the Fish & Wildlife Foundation of Florida and the Save the Manatee Club.
"Our family feels called to manatee conservation not only because they are intelligent, curious creatures, but also because of the critical role they play in aquatic ecosystems," said Karen Hale. "We are proud to partner with both of these incredible organizations that are working tirelessly to protect manatees and improve the health of our oceans and other waterways."
The Fish & Wildlife Foundation of Florida is using their gift to greatly expand current projects to restore the lagoon's overall health by replanting eight acres of vegetation at six sites in the lagoon with promising water quality. At one such site, the Loxahatchee River, which is a tributary for the lagoon, 60,000 eelgrass plants were recently transplanted and are being protected so they can expand rapidly, becoming an important food source for manatees. "Underwater plants are the lungs of the lagoon," said foundation board chair Carlos Alfonso. "Two-and-a-half acres of seagrass can support as many as 100,000 fish and 100 million invertebrates, in addition to providing manatees with a crucial food source."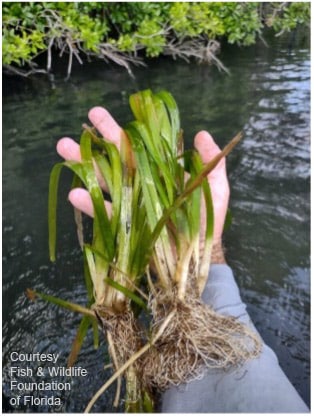 The planting projects funded by the Hales are part of a broad effort to restore thousands of acres of seagrass lost in recent years to harmful algal blooms. The thick algal mats, fed by excess nutrients flowing into the lagoon, cut off sunlight to the seagrass, ending photosynthesis. The nutrients come from septic systems, fertilizer runoff from lawns and other sources within the lagoon's watershed. "Habitat loss is the main threat to the majority of our state's plants and animals," said foundation president and CEO Andrew Walker. "We're elated that the Hales have stepped forward to help us fund restoration efforts in the lagoon, making an immediate impact and creating long-term solutions."
For Save the Manatee Club, the gift will fund a perpetual endowment to ensure that the Hales' generosity is put to work for manatees today and into the future. The Hale Family Endowment Fund will support projects to preserve, remediate and restore critical manatee habitat for the long and short terms. Specific attention will be given to supporting planting projects for seagrass and other submerged aquatic vegetation in the lagoon and its tributaries.
These replanting efforts are an essential complement to Save the Manatee Club's collaborative work, including ongoing research, public awareness efforts and outreach to young people, the general public and local, state and federal decision makers. The Club will be expanding its "Save Our Seagrass" campaign​, which asked homeowners in Brevard and Volusia Counties​ to reduce or eliminate fertilizer use; aerial and on-the-water habitat health assessment surveys and GIS mapping of critical areas of concern; and implementation of initiatives in the lagoon to organize and promote volunteer opportunities in seagrass restoration activities and coordinate a Seagrass Assembly with partner organizations. Additionally, the Club is actively engaged in efforts to urge the Environmental Protection Agency to improve and enforce water quality standards that will allow for the natural recovery of seagrass communities while advocating for the elevation of the IRL National Estuary Program to a major federal program on a par with the Everglades and Chesapeake Bay.
"I have dedicated nearly 50 years of my life to securing the protections for manatees and aquatic ecosystems that resulted in the historical recovery of the Florida manatee but, tragically, our manatees are today facing unprecedented new challenges," said Patrick Rose, an aquatic biologist and executive director of the Save the Manatee Club. "I could not be more grateful to Fox Rock Foundation and the Hale family for their selflessness at this crucial time of need for the manatees, as the Hale Family Endowment Fund enables Save the Manatee Club to continue our critical work to protect manatees and their habitat for many years to come."
Thanks to the Hales' philanthropy, and the work of the Fish & Wildlife Foundation of Florida and Save the Manatee Club, the future looks brighter for Florida's iconic marine mammal.
About Fox Rock Foundation
Fox Rock Foundation is the private family foundation established by Karen and Rob Hale and their adult children, Trevor, Thomas, and Brett. to inspire health in our communities and our environment, with more opportunity for all. Building on the philanthropy of the Hales and their businesses, Fox Rock Foundation supports a wide variety of organizations within four principal areas of giving: education, health and wellbeing, conservation, and equality. The Foundation's current focus is a series of grant partnerships with small and midsized nonprofits making a difference on a variety of causes in New England and beyond. Fox Rock Foundation builds on the philanthropy of Granite Telecommunications, where Rob is founder and CEO, Granite Gives Back, FoxRock Cares, and other personal giving by the Hales. Through a variety of giving channels, the Hale family has pledged or donated more than $300 million to a broad range of causes in New England and beyond.
About the Fish & Wildlife Foundation of Florida
The Fish & Wildlife Foundation of Florida is a nonprofit organization dedicated to supporting the Florida Fish and Wildlife Conservation Commission and other public and private partners to conserve Florida's native animals and plants and the lands and waters they need to survive. Operating as a statewide community foundation for conservation, the Foundation has raised and donated more than $55 million to conserve nature and our outdoor heritage. More information can be found at wildlifeflorida.org.
About Save the Manatee Club
Save the Manatee Club is a 501(c)(3) nonprofit organization founded in 1981 by singer/songwriter Jimmy Buffett and former Florida Governor and U.S. Senator Bob Graham to protect manatees and their aquatic habitat. Today, Save the Manatee Club is the world's leading manatee conservation organization. For more, visit savethemanatee.org.
###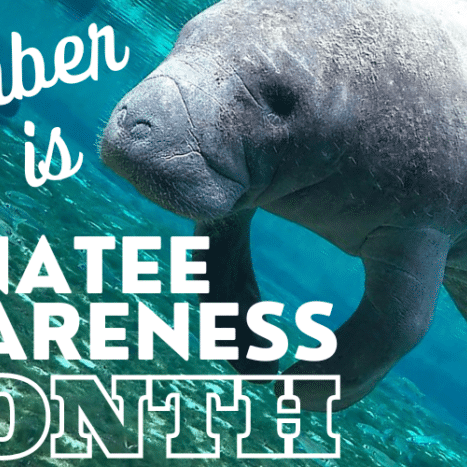 November is Manatee Awareness Month
November is Manatee Awareness Month, an annual opportunity to celebrate Florida's state marine mammal and raise awareness of the ongoing threats to manatees and their aquatic habitat.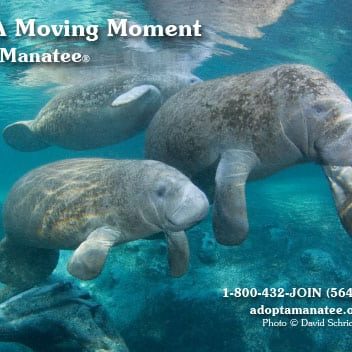 Share A Moving Moment With A Manatee Adoption
Searching for the perfect gift that not only moves the heart but also contributes to a great cause? Look no further than an adoption from Save the Manatee Club.