For Future Generations—Adopt-A-Manatee® for Mother's Day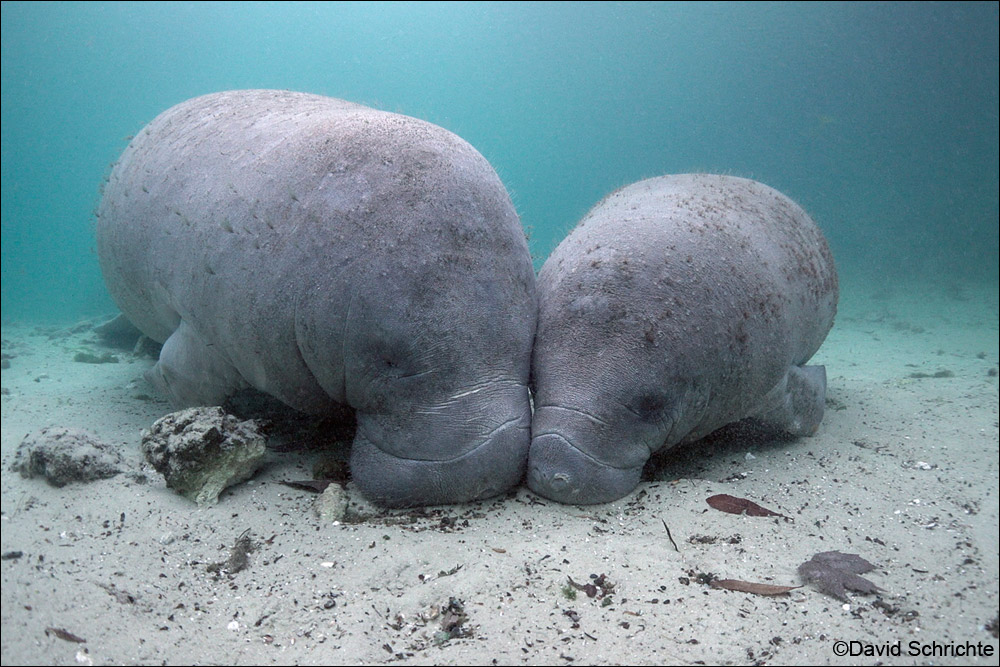 FOR IMMEDIATE RELEASE—April 2, 2021
Contact: media@savethemanatee.org, 407-539-0990
Give a manatee to mom this Mother's Day, Sunday, May 9th, when you Adopt-A-Manatee from Save the Manatee Club®, the world's leading manatee conservation organization. Each manatee adoption gift includes a personalized certificate and a biography of your chosen manatee, which is a real, living manatee studied by research teams. Adoptions also include one-year memberships to Save the Manatee Club and support efforts to rescue, rehabilitate, and release wild manatees that are sick, injured, or orphaned from their mothers. They also support education, public awareness, and conservation programs to ensure better protection for manatees and their habitat.
This gift to protect future generations of manatees means a great deal in 2021, which has already been a deadly year for manatees. In addition to the typical threats of watercraft collisions and life-threatening cold-water temperatures, manatees have suffered from a severe loss of seagrass and vegetation from harmful algal blooms along the Indian River Lagoon on the east coast of Florida. Hundreds of manatees have already died this year from starvation in this area alone, and dozens more have been rescued by tireless crews of wildlife officials. Rescue teams have even had to rescue dependent calves along with sick or injured mother manatees in order to ensure the calf can keep nursing and growing.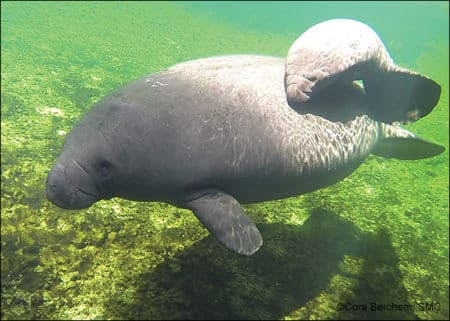 Some individual manatees in the Adopt-A-Manatee program have survived thanks to past rescue and rehabilitation efforts. Manatee "Annie" was rescued years ago as an orphaned calf with no mother nearby and grew up under the care of wildlife rehabilitation teams. Over fifteen years later, she has given birth to four calves, contributing to the manatee population and making for a favorite adoptee among research staff and Club members alike.
Manatee "Una" was also rescued as an orphan. After her rehabilitation and release, she required additional rescues due to injuries from entanglements in fishing debris. Thankfully, Una has survived these injuries and became a manatee mother three times. Proceeds from the adoptions of Una specifically are allocated to the Manatee Rescue & Rehabilitation Partnership, a cooperative of government agencies, organizations, and oceanaria, of which Save the Manatee Club is a founding partner.
Adopting a manatee makes a thoughtful gift for mom, grandma, or someone you love and helps to protect current and future generations of imperiled manatees. Please order by April 27th for delivery by Mother's Day. Personalized certificates are also instantly emailed, so manatee adoptions make a great last-minute gift! Visit savethemanatee.org/adopt or call 1-800-432-JOIN (5646) to join Save the Manatee Club.
###
Save the Manatee Club, established in 1981 by the late renowned singer-songwriter, author, and entrepreneur Jimmy Buffett, along with former Florida Governor and U.S. Senator Bob Graham, is dedicated to safeguarding manatees and preserving their aquatic habitat. For more information about manatees and the Club's efforts, visit savethemanatee.org or call 1-800-432-JOIN (5646).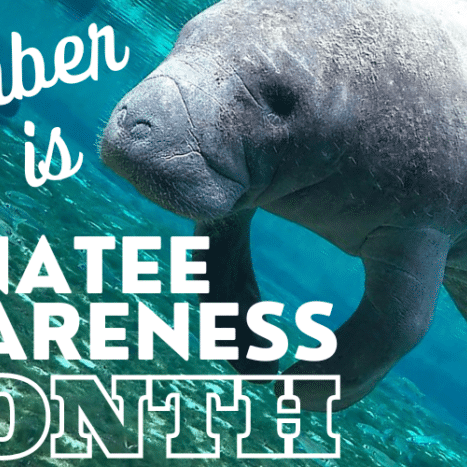 November is Manatee Awareness Month
November is Manatee Awareness Month, an annual opportunity to celebrate Florida's state marine mammal and raise awareness of the ongoing threats to manatees and their aquatic habitat.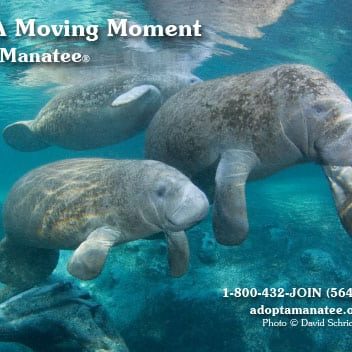 Share A Moving Moment With A Manatee Adoption
Searching for the perfect gift that not only moves the heart but also contributes to a great cause? Look no further than an adoption from Save the Manatee Club.