Florida to Michigan: Two Towns and One Curious Creature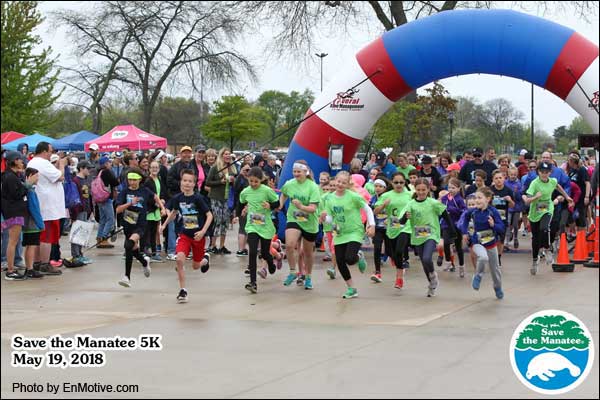 FOR IMMEDIATE RELEASE—April 29, 2019
Contact: media@savethemanatee.org, 407-539-0990
Every year, a half-hour north of Detroit, more than 1,000 people show up to support a creature that most of them have never seen in person. This week, Harrison Township Supervisor Kenneth Verkest in Michigan and Orange City Mayor Gary Blair in Florida have proclaimed their towns "Sister Cities" to honor and protect a magnificent marine mammal: the Florida manatee.
Manatees spend most of their time in warm water areas near Florida and the Wider Caribbean. Orange City, Florida, is home to Blue Spring State Park, a protected wintertime refuge for hundreds of these manatees. They are gentle creatures with no known predators and have been perishing in record numbers due to human-related activities and environmental changes.
Lesley Argiri, a high school biology teacher from Harrison Township in Michigan, recognized the plight of manatees and started the Save the Manatee 5K race 16 years ago. What started as a small race with a few hundred people has become a veritable celebration of manatees that engages thousands of people around the world.
Over the years, the race has grown to include more than 2,000 participants annually from all 50 states and over 16 countries. Virtual participants can register and run, walk, bike, or swim from anywhere in the world. Argiri continues to lead students and volunteers in the Harrison Township community to increase awareness of the manatee's plight and raise vital monetary support for life-saving programs.
"I'm ecstatic that Harrison Township has partnered with Orange City in recognizing the Save the Manatee 5K, but most importantly, bringing attention to the pressures that manatees encounter on a daily basis," says Argiri.
"There is not an aquatic ecosystem in the world that is doing well right now. The health of manatees and our aquatic ecosystems is inextricably tied with the health and happiness of humans," says Patrick Rose, aquatic biologist and Executive Director of Save the Manatee Club. "We have the greatest appreciation for Lesley Argiri and her team, as well as for the leadership in Orange City and Harrison Township," says Rose.
Funds from the 5K race benefit Save the Manatee Club, a nonprofit 501(c)(3) manatee conservation organization co-founded by renowned singer/songwriter Jimmy Buffett and former Florida Governor and U.S. Senator Bob Graham. The Club works to reduce manatee harassment, injuries, and deaths from human activity as well as protect aquatic habitat by increasing public awareness and education; sponsoring research, rescue, rehabilitation, and release efforts; and advocating for strong protection measures.
For more information about the Save the Manatee 5K taking place in Harrison Township, Michigan, on May 11, 2019, or the Virtual Race happening wherever and whenever you are, please visit savethemanatee5k.com. For more information on manatees and Save the Manatee Club, visit savethemanatee.org.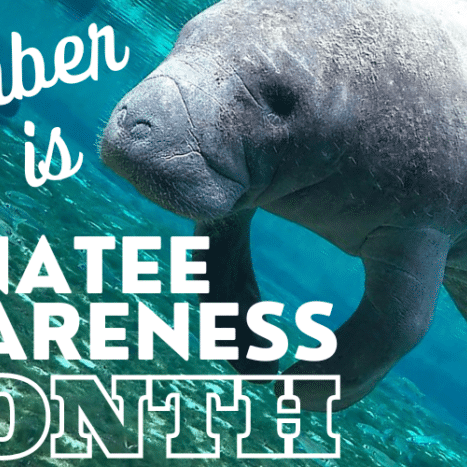 November is Manatee Awareness Month
November is Manatee Awareness Month, an annual opportunity to celebrate Florida's state marine mammal and raise awareness of the ongoing threats to manatees and their aquatic habitat.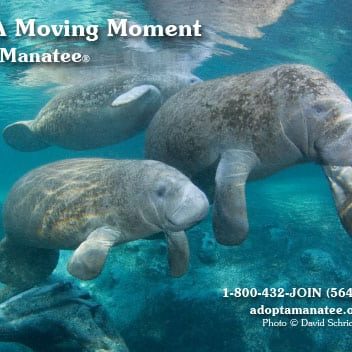 Share A Moving Moment With A Manatee Adoption
Searching for the perfect gift that not only moves the heart but also contributes to a great cause? Look no further than an adoption from Save the Manatee Club.