Communities In Florida Are Helping Manatees: You Can Too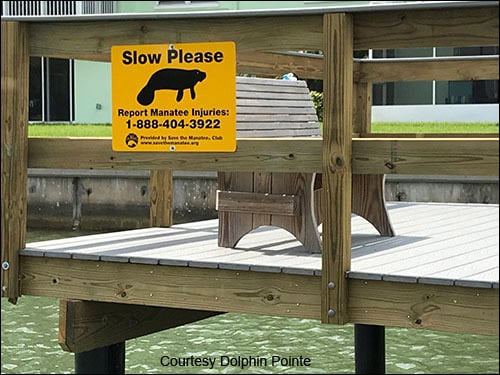 FOR IMMEDIATE RELEASE—June 27, 2019
Contact: media@savethemanatee.org, 407-539-0990
Florida's boating community is gearing up for a long, busy summer. Save the Manatee Club urges resident boaters and visitors to keep vigilant on the waterways and help keep the official state marine mammal, our manatees, safe.
Manatees are found in shallow, slow-moving rivers, bays, estuaries, and coastal aquatic ecosystems of the southeastern United States. They are slow-moving and usually only swim about three to five miles per hour. Because they are marine mammals, they need to surface to breathe air. These and other factors make them vulnerable to boat strikes.
Watercraft-related mortality is the leading identified cause of manatee death in Florida. Manatees can suffer injury and death due to the crushing impact of the hull and/or the slashing of the propellers. Last year (2018) was the worst year on record for manatee deaths related to watercraft collisions. Things are moving from "bad" to "worse" for these imperiled manatees as 2019 is now on pace to greatly exceed all known watercraft-related mortality numbers ever recorded.
To help educate the public on places where manatees might be present, Save the Manatee Club provides free waterproof banners for boaters and public awareness signs for Florida shoreline property owners. A free boating safety packet is also available for Florida boaters and includes a boat decal with a number for reporting injured manatees, a waterproof manatee protection tips card, and other resources.
Dolphin Pointe of Dunedin, located near Tampa, FL, is one of many communities that is proactive in helping manatees. "We are visited in the winter and spring by manatees; they seem to like to congregate below our pier. Two years ago, we had the pleasure of witnessing a manatee birth just off our pier," says Bill Messer on behalf of the Dolphin Pointe community.
When the Dolphin Pointe community wanted to raise awareness of the visiting manatees, they took advantage of the free aluminum public awareness waterway signs available through Save the Manatee Club. The signs are now posted on their pier along St. Joseph's Sound, which lets people know that manatees may be present and to slow down when boating in the area. The sign also has a number to call the Florida Fish and Wildlife Conservation Commission at 1-888-404-FWCC (3922) so you can report a distressed or injured manatee and ensure they receive the care they so desperately deserve.
"All the owners here at Dolphin Pointe of Dunedin are very sensitive to the protection of these beautiful animals and promote manatee awareness to our guests and neighbors," says Messer.
To help raise awareness in your community (or on your own watercraft), you can obtain the free boating safety packet, waterproof banner, or waterway sign by sending an email to Save the Manatee Club at education@savethemanatee.org or calling toll-free 1-800-432-JOIN (5646). Give your mailing address to get the free boating safety packet and waterproof banner. To receive the free waterway sign, please give the address where the sign will be posted and the mailing address, if different.
More manatee protection tips for boaters can be found on the Club's website at savethemanatee.org/boatertips. You can also view the Club's "Boat Safely with Manatees" video. Save the Manatee Club was established in 1981 by singer/songwriter Jimmy Buffett and Bob Graham, former U.S. Senator and Florida Governor, to protect imperiled manatees and their aquatic habitat for future generations. For more information on manatees, the Adopt-A-Manatee® program, or to sign up for the Club's free e-newsletter, visit Save the Manatee Club's website at savethemanatee.org.
###
Save the Manatee Club, established in 1981 by the late renowned singer-songwriter, author, and entrepreneur Jimmy Buffett, along with former Florida Governor and U.S. Senator Bob Graham, is dedicated to safeguarding manatees and preserving their aquatic habitat. For more information about manatees and the Club's efforts, visit savethemanatee.org or call 1-800-432-JOIN (5646).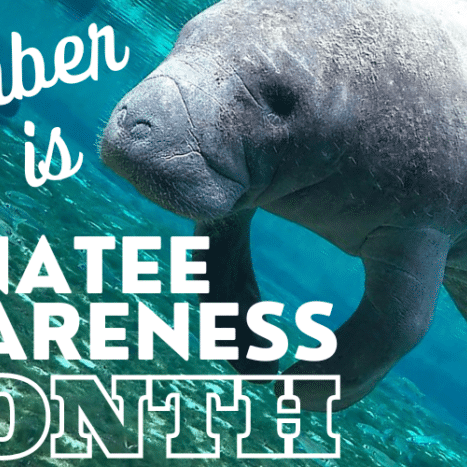 November is Manatee Awareness Month
November is Manatee Awareness Month, an annual opportunity to celebrate Florida's state marine mammal and raise awareness of the ongoing threats to manatees and their aquatic habitat.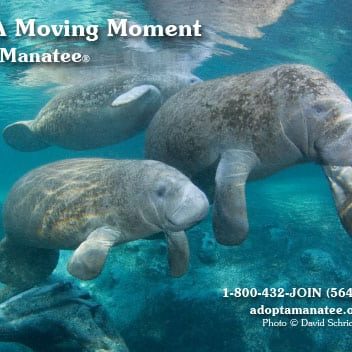 Share A Moving Moment With A Manatee Adoption
Searching for the perfect gift that not only moves the heart but also contributes to a great cause? Look no further than an adoption from Save the Manatee Club.