Celebrate Manatee Appreciation Day On March 29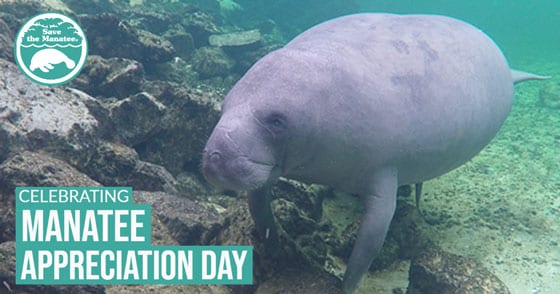 FOR IMMEDIATE RELEASE—March 28, 2023
Contact: media@savethemanatee.org, 407-539-0990
MAITLAND, FL—March 29 is Manatee Appreciation Day, a day dedicated to raising awareness about the plight of manatees and promoting their conservation. It is celebrated on the last Wednesday in March, with the aim of educating the public about the importance of protecting manatees—large, gentle marine mammals that are found in warm waters around the world, including Florida, the Caribbean, South America, and West Africa—and their habitats.
Throughout the day, Save the Manatee Club will share manatee facts, videos, quizzes, and opportunities to take action on its website at savethemanatee.org/MAD and on social media platforms Facebook and Instagram. SMC will also host a free webinar, "Manatee 101," at 6:00 p.m. ET to share more information about manatees, where they live, what is being done to protect them, and more.
On Manatee Appreciation Day and every day, individuals can do their part to protect manatees by:
###
Save the Manatee Club, established in 1981 by the late renowned singer-songwriter, author, and entrepreneur Jimmy Buffett, along with former Florida Governor and U.S. Senator Bob Graham, is dedicated to safeguarding manatees and preserving their aquatic habitat. For more information about manatees and the Club's efforts, visit savethemanatee.org or call 1-800-432-JOIN (5646).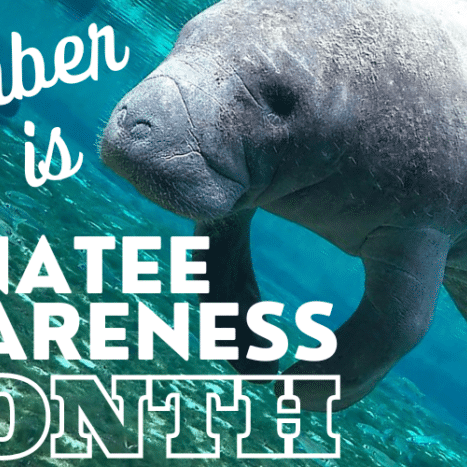 November is Manatee Awareness Month
November is Manatee Awareness Month, an annual opportunity to celebrate Florida's state marine mammal and raise awareness of the ongoing threats to manatees and their aquatic habitat.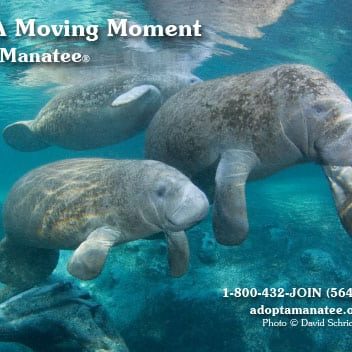 Share A Moving Moment With A Manatee Adoption
Searching for the perfect gift that not only moves the heart but also contributes to a great cause? Look no further than an adoption from Save the Manatee Club.