Bring a Manatee Home for the Holidays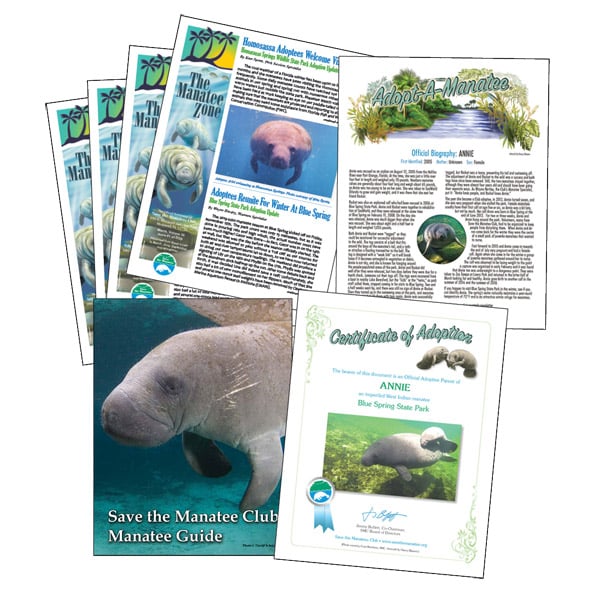 FOR IMMEDIATE RELEASE—October 1, 2020
Contact: media@savethemanatee.org, 407-539-0990
This year, bring a manatee home for the holidays when you Adopt-A-Manatee® from Save the Manatee Club. Of course, you can't actually bring a manatee home, but these symbolic adoptions of real Florida manatees support manatee conservation efforts and make a caring holiday gift for family and friends.
Forget about fighting holiday traffic or making a mess with wrapping paper and tape. Manatee adoption packages can be shipped directly to your gift recipient and include a personalized adoption certificate, a photo and biography of an individual manatee, a Save the Manatee Club membership handbook, and newsletters sent throughout the year with updates on adoptees and manatee conservation news. These certificates can brighten a home office or classroom and make for a clutter-free Christmas, Hanukkah, or New Year's present. Tax-deductible adoptions start at $25 and, for a limited time, also include Save the Manatee Club's 2021 wall calendar with each order. Order by December 10th to ensure holiday delivery.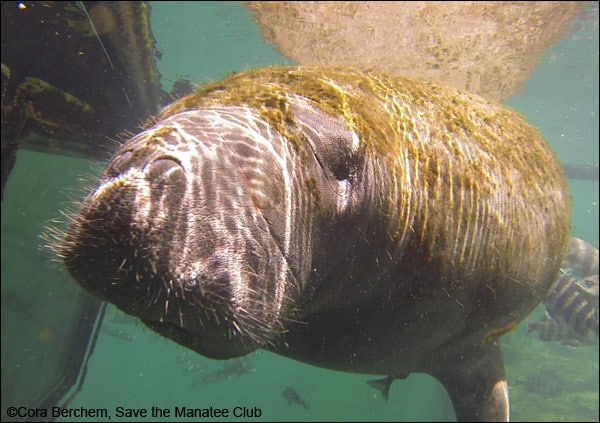 Unlike other wildlife adoption programs, the Adopt-A-Manatee® choices are real, living manatees with unique histories. Some manatees have been recorded in their natural habitat by researchers for years, like "Floyd," who is easily identifiable by his scars caused by boat strikes. Others are viewable at Ellie Schiller Homosassa Springs Wildlife State Park in Florida year-round, like "Ariel," who stars in the park's manatee education programs. Select from over 30 adoptable manatees or send a gift certificate so your loved one can choose their favorite.
For decades, the Adopt-A-Manatee® membership program has sponsored essential manatee conservation work by Save the Manatee Club. From collecting original research, distributing free public awareness and education materials, helping with rescue and rehabilitation efforts, or taking legal action, funds from manatee adoptions help protect this imperiled species.
"In 2020, wildlife rescue teams had their hands full rescuing plenty of manatees injured from watercraft collisions," explains Patrick Rose, Save the Manatee Club's Executive Director and Aquatic Biologist. "We are dedicated to supporting our manatee rescue partners and advocating for education and protection measures that can prevent these injuries and deaths in the first place."
Send your loved ones a gift that makes a difference with an Adopt-A-Manatee® packet from Save the Manatee Club. Visit savethemanatee.org or call 1-800-432-JOIN (5646) to get started.
###
Save the Manatee Club, established in 1981 by the late renowned singer-songwriter, author, and entrepreneur Jimmy Buffett, along with former Florida Governor and U.S. Senator Bob Graham, is dedicated to safeguarding manatees and preserving their aquatic habitat. For more information about manatees and the Club's efforts, visit savethemanatee.org or call 1-800-432-JOIN (5646).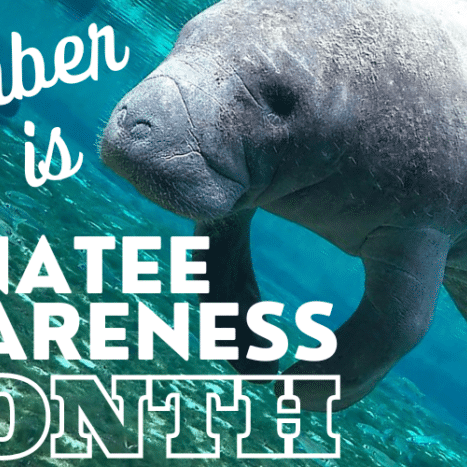 November is Manatee Awareness Month
November is Manatee Awareness Month, an annual opportunity to celebrate Florida's state marine mammal and raise awareness of the ongoing threats to manatees and their aquatic habitat.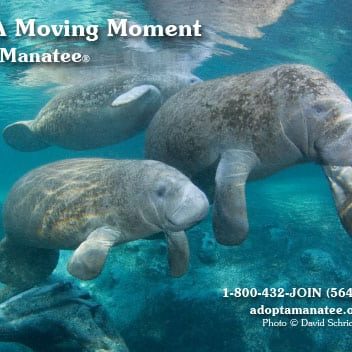 Share A Moving Moment With A Manatee Adoption
Searching for the perfect gift that not only moves the heart but also contributes to a great cause? Look no further than an adoption from Save the Manatee Club.