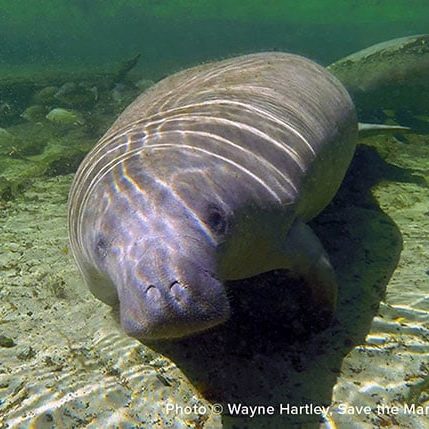 Whiskers is the son of Dana, a former Blue Spring adoptee. She introduced him to Blue Spring in 1996, and he has been visiting the park ever since that time.
Whiskers is a manatee with a playful and curious personality
Whiskers was first identified in November 1996 when he came to Blue Spring State Park with his mother, Dana, who was also in Save the Manatee Club's manatee adoption program. During his first couple of months at the park, Dana would bring Whiskers in about every two weeks, and he stayed close by her. But soon he would take off to play up the run, and his mother would not be able to get him to leave when she was ready to go, causing her much agitation. As he got older, Whiskers would continue to forge ahead up the run, with his mother doing her best to keep up with him. He has a playful and curious personality, and he came readily to the research canoe for "manatee roll call" even as a calf.
As Whiskers matured into an adult, that playful and curious personality stayed with him. He would still swim up the run with enthusiasm and was often one of the last manatees counted as he was busy playing. As he has gotten older, Whiskers seems to be settling down somewhat and is showing more maturity. Wayne Hartley, Manatee Specialist for Save the Manatee Club, calls him a "Tail-End Charlie," because he has been known to arrive at Blue Spring a month or so after manatee season begins in November. Never an attendance champion, Whiskers typically makes anywhere between 10 and 12 visits to Blue Spring each winter. However, with a tiny notch on his tail and a narrow white skeg cut scar on his left flank, he is often overlooked at roll call. Even now, with slightly larger notches created on the left side of his tail and three prop scars on his right flank by boat injuries, he can often be overlooked.
During manatee season, check our Blue Spring webcams for updates on the latest news on Whiskers and other Blue Spring manatees.
Scar Chart & Identifying Photos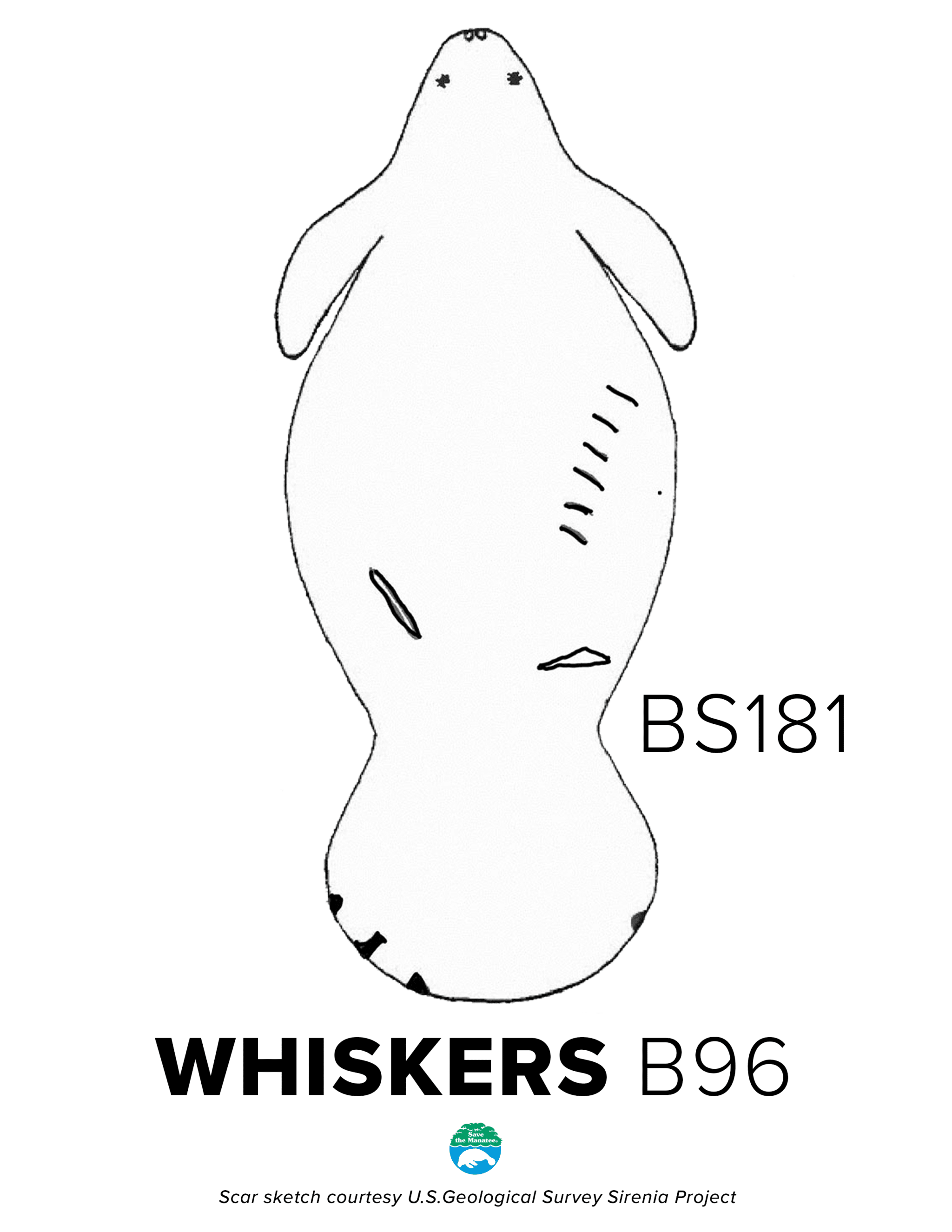 Photos and Videos of
Whiskers