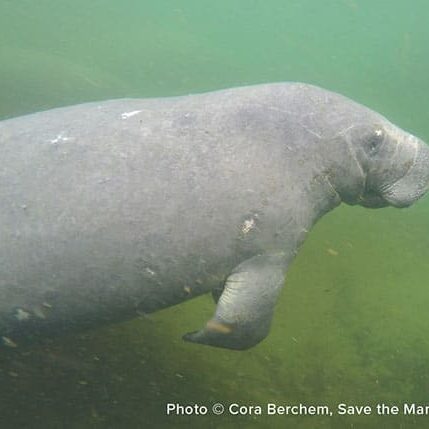 First identified in 1977, Nick is a small adult male who earned the nickname "Crazy Nick" after he was recorded going north rather than south in midwinter.
Nicknamed "Crazy Nick," he is known for heading north when all the other manatees are heading south
Manatees are somewhat migratory animals. In the summer months, they travel around Florida's rivers and coastal areas, and some may even venture outside the state. But in the winter, when the water temperatures cool, manatees start heading south to warm water refuge areas. All except for Nick, that is. He would be the manatee heading north. This was not the only known instance of his unpredictability, so he earned the moniker "Crazy Nick" from manatee researchers. One winter, he spent two weeks traveling north from Blue Spring State Park—located near DeLand—to Jacksonville, Florida. Another time, when the majority of Blue Spring manatees went to Lake Beresford, he went to Mud Lake. The only time he went to Lake Beresford was when all the other manatees went to Mud Lake!
We know this information about Nick because he has been "tagged," meaning that he wore a tracking device. This involves a belt that is attached around the base of his tail and attached to a flexible tether and floating transmitter. Signals sent from the transmitter are received by polar orbiting satellites and analyzed to yield accurate location data on the manatee. The information from the tracking device tells researchers about manatee behavior and habitat use, which can be used to help protect them. While Nick was tagged, he disappeared and the researchers couldn't locate him. As a joke, they posted a sign on their refrigerator with a picture of Nick that said, "WANTED for tracking evasion." Though he is no longer tagged, he is identifiable to researchers because of his unique pattern of scars left behind from boat strikes. He usually makes several appearances at Blue Spring each winter, and he is more social than he used to be, spending time with other manatees at Blue Spring.
During manatee season, check our Blue Spring webcams for updates on the latest news on Nick and other Blue Spring manatees.
Scar Chart & Identifying Photos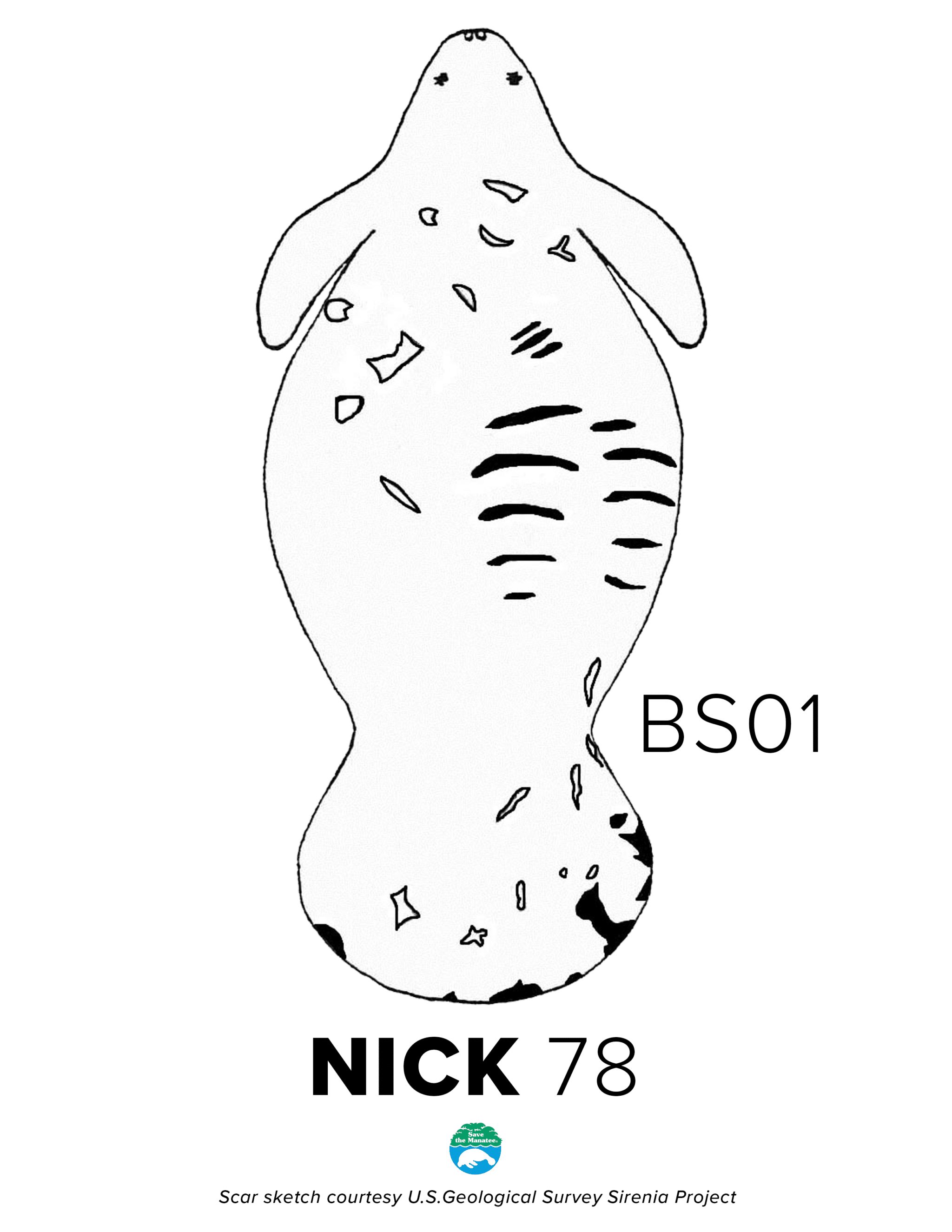 Photos and Videos of
Nick