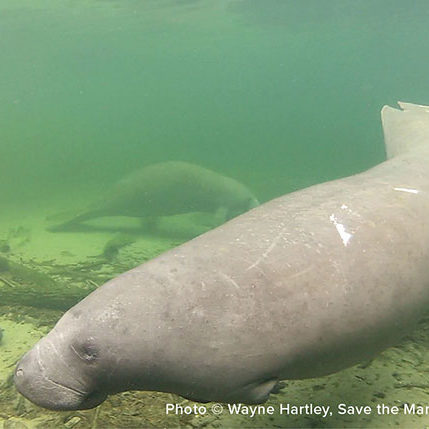 Margarito is the son of Lily, who brought him to Blue Spring State Park on November 24, 1984. He has returned every winter since.
Margarito was named in honor of Jimmy Buffett's hit song "Margaritaville"
Margarito was brought to Blue Spring State Park for the first time by his mother, Lily, on November 24, 1984. At the time, it was estimated that he was approximately five to six months old. He was named in honor of SMC co-founder Jimmy Buffett's hit song "Margaritaville." When the winter began, the plan was to name a calf "Margarita," but when only male calves arrived, his name was changed to "Margarito." By the following winter season, he was weaned and on his own, and he has returned to Blue Spring every winter since. During recent winters though, Margarito only made a few appearances at Blue Spring, leaving Wayne Hartley, SMC's Manatee Specialist, to wonder where he spends the rest of the time. He has however made a few summer visits to the park.
Margarito is known for being a very curious, friendly, and social manatee. He is often in the company of other manatees, in particular other adoptees like Howie, Lenny, and Flash. He also likes to investigate the research canoe when Wayne does his morning manatee count and identification. Margarito will often come by the canoe and say "Hi" with a gentle bump. He can be identified by a number of scars from watercraft strikes and from his missing left flipper, which became badly entangled in monofilament fishing line in 1996. Rescuers were able to remove the line, and they took him to SeaWorld Orlando for treatment before releasing him. Unfortunately, he lost the flipper, though he remains able to maneuver through the water using his remaining flipper and his powerful tail. Margarito's sister, Lillith, was also briefly in rehabilitation for monofilament entanglement, serving as a somber reminder that improperly discarded fishing line can be dangerous to manatees and other wildlife.
During manatee season, check our Blue Spring webcams for updates on the latest news on Margarito and other Blue Spring manatees.
Scar Chart & Identifying Photos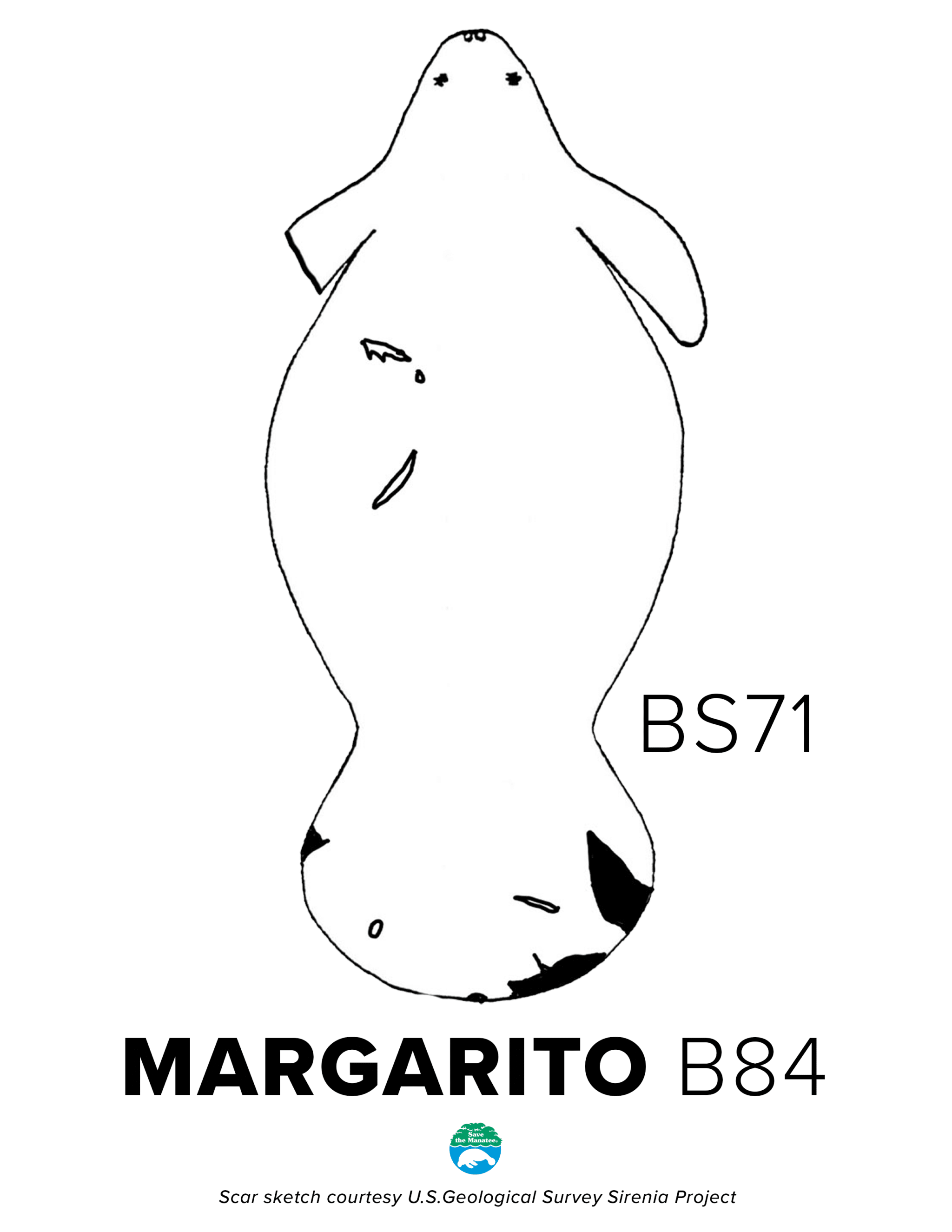 Photos and Videos of
Margarito