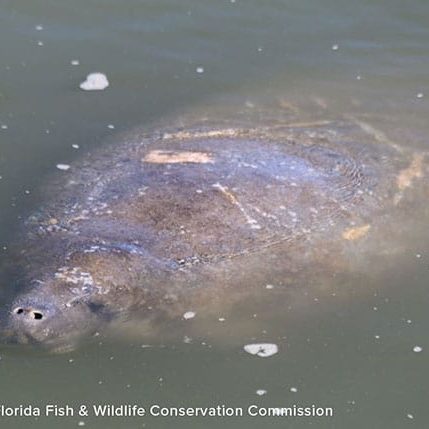 Flicker is an adult female first documented in 1983 in Ft. Myers. She has a series of small propeller scars that remind researchers of flickering flames.
Flicker was named because the scars on her back look like a flickering candle
Flicker, a female manatee, has been part of the Florida Fish and Wildlife Conservation Commission's photo identification program since January 1983. Unfortunately, she bears visible scars on her back resembling a flickering candle, along with tail mutilations, all attributed to boat strikes—a reminder of the threats these gentle creatures face from watercraft. Her encounters with danger aren't limited to boats; she has had two entanglements in crab trap lines and buoys, once dragging the gear across Tampa Bay and getting further ensnared by mooring lines of a houseboat. Although she was rescued, disentangled, and released on both occasions, these incidents highlight the vulnerability of manatees to entanglement hazards.
In addition to her scars and entanglements, she is missing her right flipper, although the cause remains unknown. Her movements have been tracked through the photo-identification project, revealing her winter destinations. Initially documented at Florida Power and Light's Tice power plant in Ft. Myers, she later joined manatees at Tampa Electric Company's Big Bend power plant in Apollo Beach since 1993, with occasional visits to Duke Energy's Bartow power plant. Save the Manatee Club played a vital role in securing protection for the flats adjacent to the Bartow plant, providing a safe resting area for manatees like Flicker, safeguarded from the risks of boat injuries.
Save the Manatee Club helps support the rescue and research programs that help manatees like Flicker, and is a founding member of the Manatee Rescue & Rehabilitation Partnership. In addition, SMC works diligently to protect manatee winter habitat. At the TECO Manatee Viewing Center, visitors can tour the education center, walk the mangrove trail, or watch for manatees on the viewing platform. Stop by on a chilly winter day—you may see Flicker and a few of our other adoptees! Visit our Manatee Viewing page for more information.
Scar Chart & Identifying Photos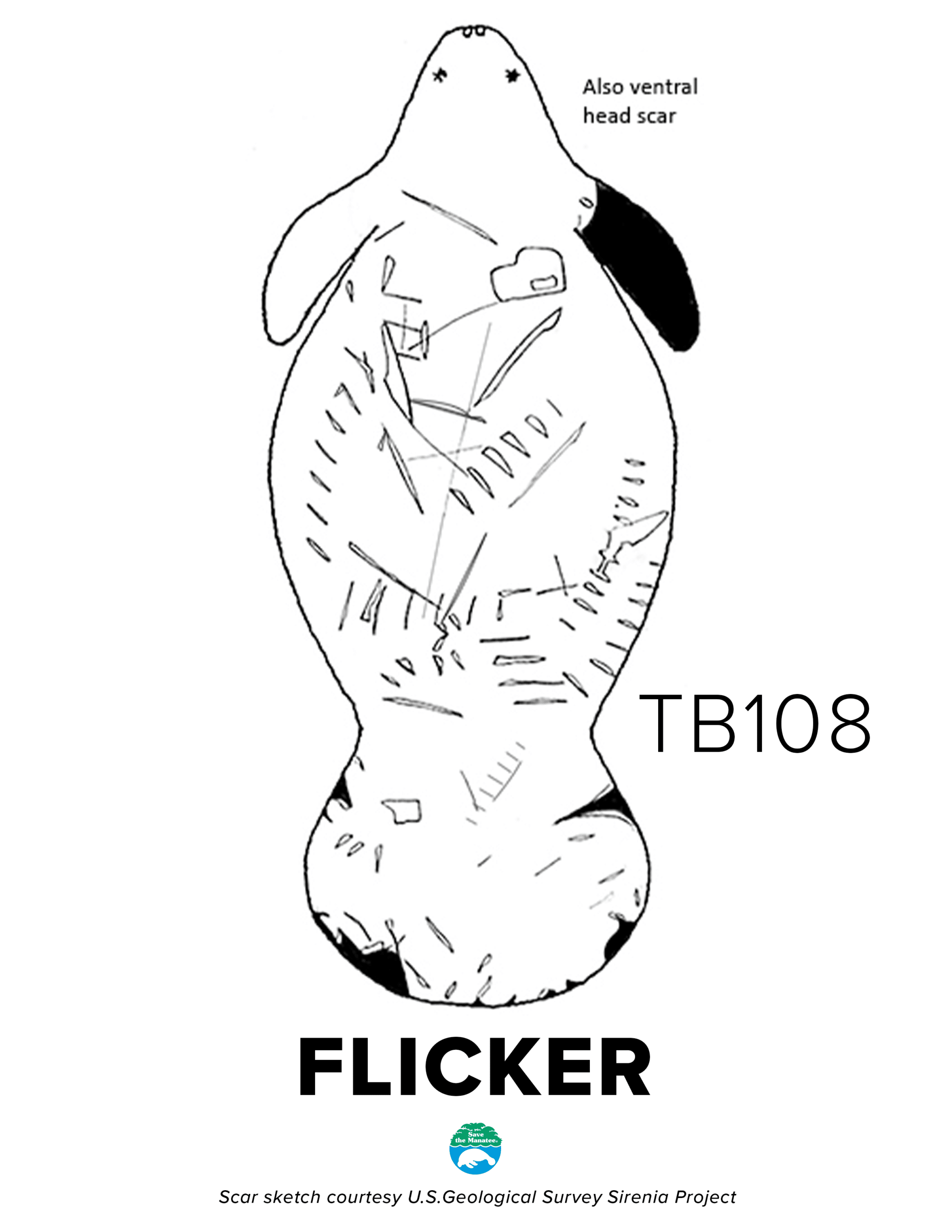 Photos and Videos of
Flicker