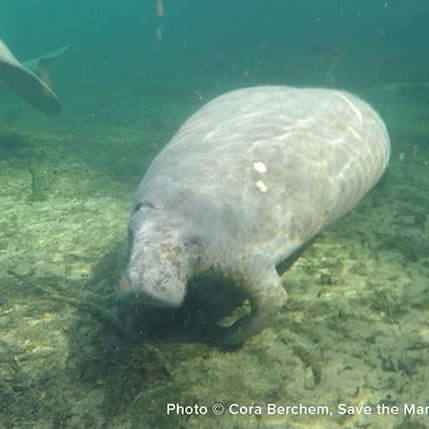 Deep Dent is a medium-sized male who first showed up at Blue Spring State Park in 1979. He has a deep, "dent-like," propeller wound on his tail.
Known to be a bit shy, Deep Dent is somewhat of a loner and is named for his distinctive scars
Deep Dent first appeared at the warm waters of Blue Spring State Park in winter 1979. While his previous wintering grounds remain a mystery, his return to Blue Spring over many winters speaks to his affinity for the area. Deep Dent's distinctive name is derived from a deep, dent-like propeller scar on his tail. After he received his name, he unfortunately obtained an additional deep scar on his head and extensive scarring along his back. In the summer of 2010, he endured yet another dent in his lower back and a section taken out of his tail. All of his scars are likely due to a collision with watercraft. These scars highlight the vulnerability of manatees to fast-moving watercraft, as they typically travel at a leisurely three to five miles per hour.
Deep Dent exhibits a somewhat reserved and solitary nature, which is not unusual for manatees. They are what is called "semisocial" animals and can be found traveling alone, though occasionally they are seen traveling with other manatees. Manatees sometimes meet in small, informal groups, but they have no leader or real herd structure. When manatees gather, it is mainly due to common habitat requirements such as warm water, food, or reproduction. While Deep Dent has seemingly adopted Blue Spring as his primary wintering spot, he retains a sense of wanderlust, occasionally skipping a season or departing early for other destinations, a behavior not uncommon among manatees exploring alternate warm-water sites during the winter months. This is not unusual for manatees who sometimes explore alternate warm-water sites in the winter.
During manatee season, check our Blue Spring webcams for updates on the latest news on Deep Dent and other Blue Spring manatees.
Scar Chart & Identifying Photos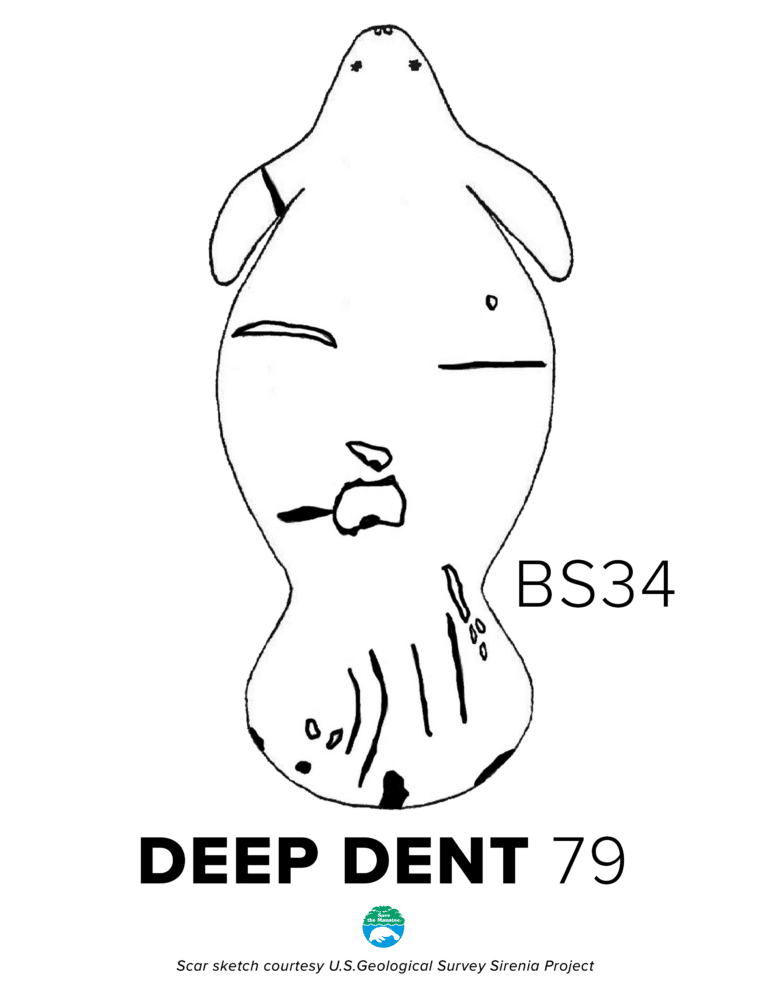 Photos and Videos of
Deep Dent