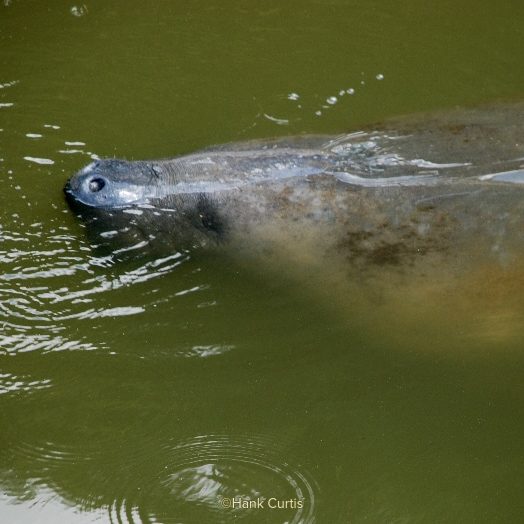 In 1994, Chessie the manatee was a Chesapeake Bay sensation, rescued after straying north and refusing to return south for the winter.
Chessie is a famous traveling man(atee) who gained attention when he was rescued in the Chesapeake Bay
Chessie first gained the attention of people up and down the Eastern Seaboard after he was sighted in the Chesapeake Bay in July of 1994. Although manatees can be found outside of Florida in the summer, Chessie's Maryland appearance was rare, as summer sightings typically occur in Alabama, Georgia, or South Carolina. As winter approached, concerns grew as Chessie showed no signs of heading south. A collaborative effort involving the U.S. Fish and Wildlife Service, SeaWorld Orlando, the National Aquarium in Baltimore, and the Maryland Department of Natural Resources rescued Chessie, with Save the Manatee Club providing funds for his care. "Through the grapevine, we learned that a manatee was too far north, too late in the season," said Judith Vallee, former SMC Executive Director. "We pledged $6,000 to rescue Chessie, and Jim Valade was our U.S. Fish and Wildlife Service (FWS) hero and made it happen. The Club also helped fund a FWS staging area at the Merritt Island National Wildlife Refuge where Chessie and other rehabilitated manatees spent time in semi-wild conditions before being released." After spending time at the National Aquarium, he was flown back to Florida, tagged with a satellite transmitter, and returned to the wild.
In the summer of 1995, Chessie embarked on another northern journey, even reaching Point Judith, Rhode Island. However, he eventually returned to Florida for the winter. In 1996, he was tracked crossing the Florida-Georgia border but lost his transmitter near Beaufort, North Carolina. There were only three more sightings in 1996, 2001, and 2011. In 2021, Chessie was found in the Lake Worth Lagoon, in poor body condition and exhibiting buoyancy problems. While the cause was not fully determined, other manatees in the area exhibited similar problems at the time. "His sideways swimming was probably the result of poor nutrition with significant muscle loss, likely combined with intestinal abnormalities," says Patrick Rose, Save the Manatee Club's Executive Director. "These symptoms are being seen in a number of severely malnourished manatees within the Indian River Lagoon and portions of southeast coastal waterways, which are undergoing an unprecedented Unusual Mortality Event." After receiving critical care at SeaWorld, he made an inspiring recovery and was released in May 2021. Researchers monitored him with a satellite tracking device until it was lost in April 2022.
Scar Chart & Identifying Photos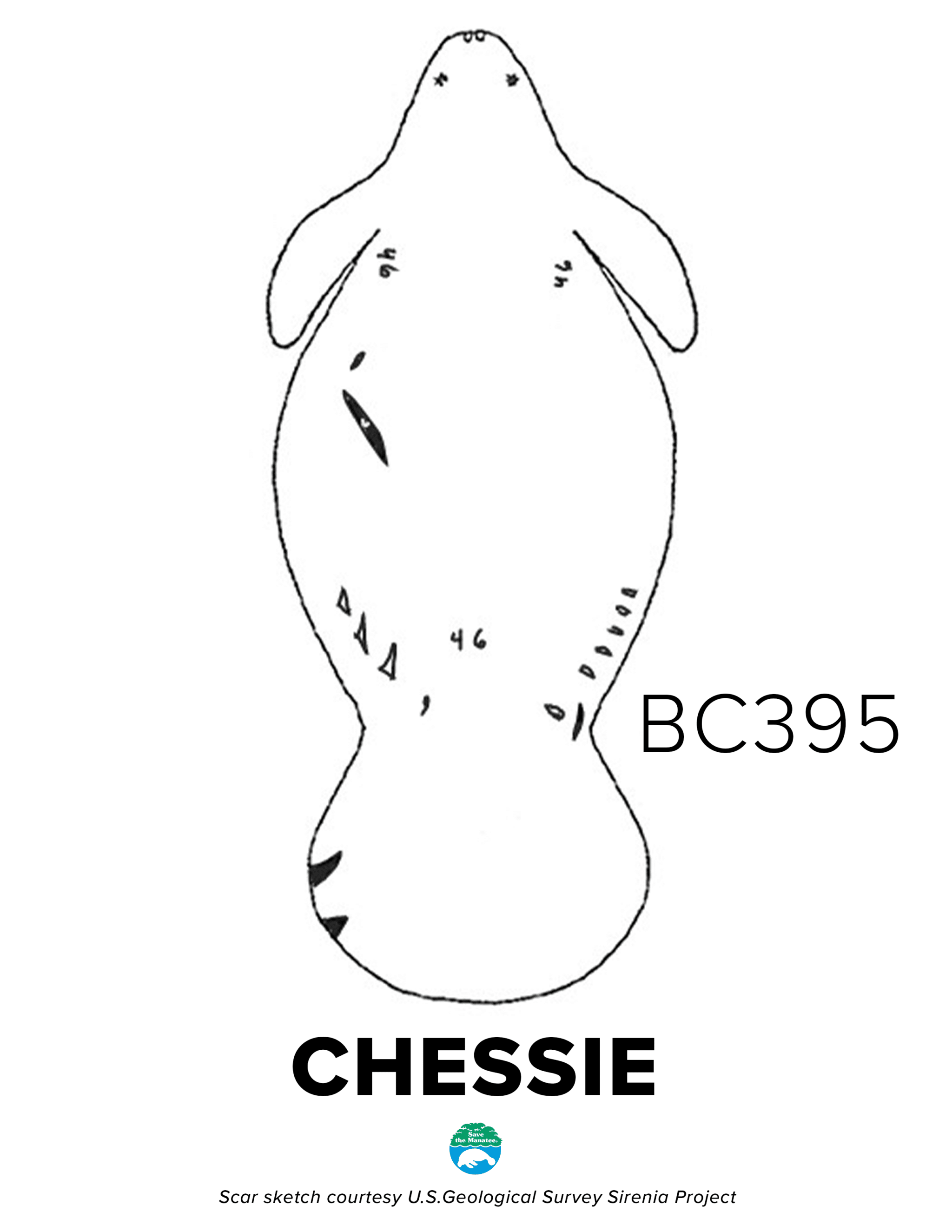 Photos and Videos of
Chessie