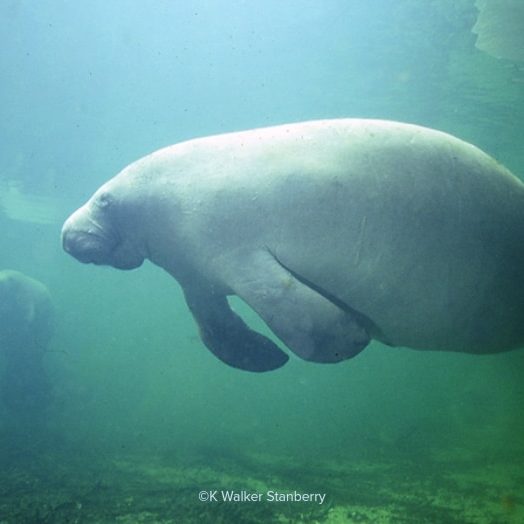 Brutus is one of Blue Spring's largest manatees. He weighs in at almost 1,900 pounds and has been a regular winter visitor since 1970.
At nearly 1,900 pounds, Brutus is one of Blue Spring's largest manatees
Once you see Brutus, you aren't likely to forget him. He is what you would call "one big dude," topping nearly 1,900 pounds the last time he was weighed. His connection with the park dates back to 1970, when he was first identified as a winter visitor. While Brutus is a regular sight during the winter season at Blue Spring, he has a reputation for being fashionably late and often skips the morning "roll call." He prefers solitude, typically opting to lounge on the east side of the spring run while the rest of the manatee community congregates on the west side. Fortunately, Wayne Hartley, Save the Manatee Club's Manatee Specialist, is good at spotting him, so his presence can be included in the count. One of the ways Wayne is able to identify Brutus when he visits Blue Spring is by the long white scar on his back, accompanied by several smaller scars—a common characteristic among adult manatees in Florida, often resulting from boat collisions. Wayne has a "scar pattern chart," and he uses it to identify individual manatees.
When awake, Brutus is quite sociable and frequently interacts with fellow manatees in the spring run, engaging in spirited splashing and play. He's also known for his pursuit of female manatees at Blue Spring. In recent years, Brutus has split his winters between two springs north along the Upper St. Johns River, occasionally visiting Blue Spring to join his friend Merlin, another manatee from Blue Spring. Luckily, Wayne receives information from other manatee biologists in the area, so he knows what the two old boys are up to.
During manatee season, check our Blue Spring webcams for updates on the latest news on Brutus and other Blue Spring manatees.
Scar Chart & Identifying Photos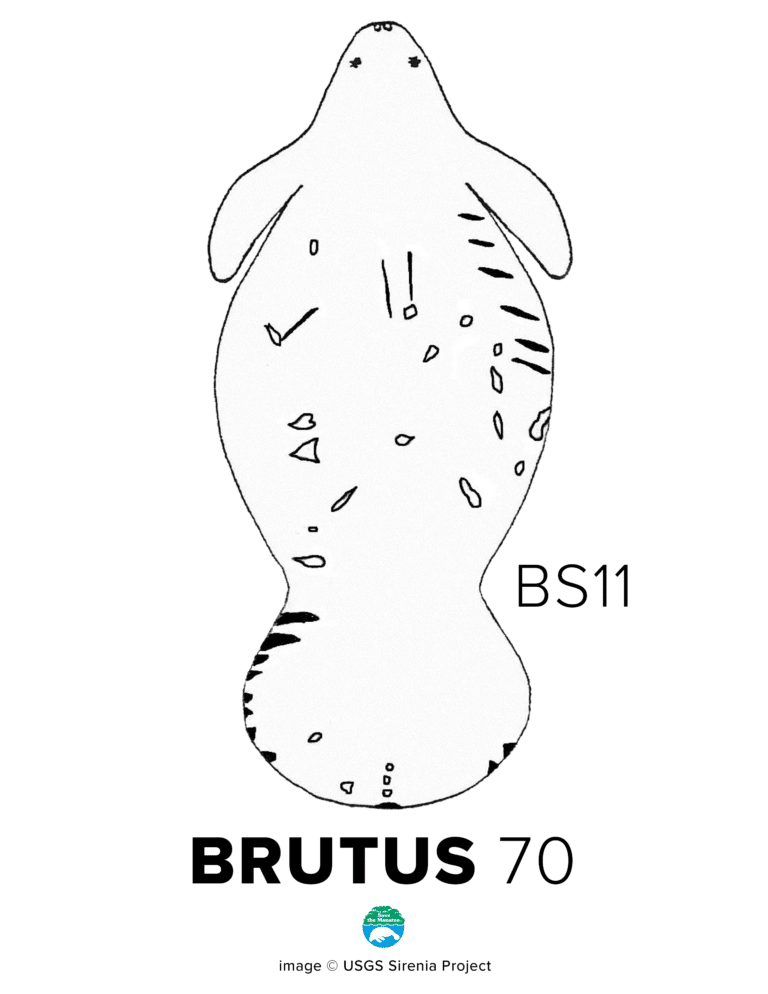 Photos and Videos of
Brutus