Adopt-A-Manatee® This Holiday Season to Support Manatee Research and Rescue Efforts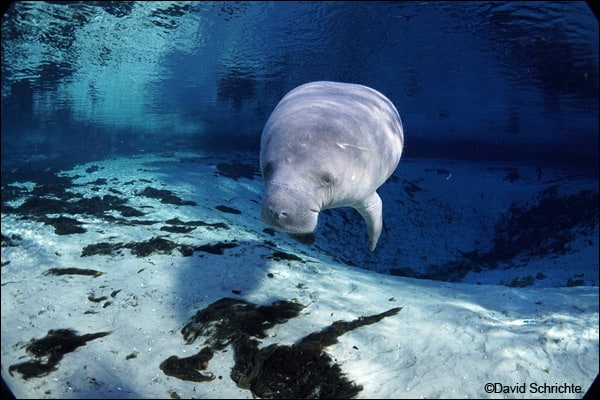 FOR IMMEDIATE RELEASE—October 27, 2021
Contact: media@savethemanatee.org, 407-539-0990
Give gifts of comfort and joy this holiday season when you Adopt-A-Manatee® from Save the Manatee Club (SMC). These symbolic adoptions of real, living Florida manatees make a thoughtful present for family and friends and support manatee protection efforts like research, rescue, and rehabilitation.
Each manatee adoption includes a personalized adoption certificate along with a photo and biography of your selected individual manatee. There are over 30 manatees to choose from. Most are studied by Save the Manatee Club's research team in their winter habitat at Blue Spring State Park in Orange City, Florida. Others are monitored by manatee research partners in the Tampa Bay area, at Ellie Schiller Homosassa Springs Wildlife State Park, along the east coast of Florida, or even in Alabama. Every adoptable manatee has a unique name, a distinguishing scar or marking, and an interesting story.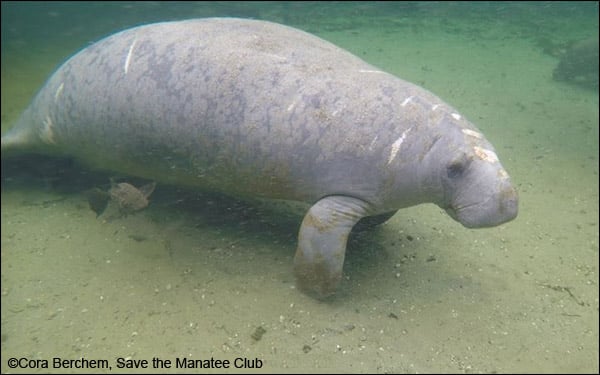 From November to March, manatees flock to warm-water habitats such as natural springs or power plant effluents to avoid life-threatening cold temperatures. Blue Spring State Park is just one of these critical warm-water sites where manatees gather by the hundreds. The Save the Manatee Club research team conducts daily manatee counts at Blue Spring during the winter and posts updates online about adoptable manatee sightings. According to Cora Berchem, SMC's Manatee Research Associate and Director of Multimedia, the team not only looks for the Adopt-A-Manatee individuals but also studies the hundreds of other manatees in the spring. "During the winter, Wayne Hartley, our lead Manatee Specialist and I count each manatee and identify individuals by their scar patterns," she explains. "We also take notes on changes from previous years, such as new calves or new scars from watercraft collisions." This research is then contributed to a statewide database utilized by other government and private partners to study manatee genealogy, behavior, and migration patterns.
Research at Blue Spring has been taking place since the early 1970s, and some of the adoptable manatees have been sighted regularly since it began, including Merlin, first sighted in 1970, and Lily, in 1974. When Berchem joined Save the Manatee Club, she adopted Merlin, fascinated by his age and strength. "The older manatees have shown so much resiliency. They've faced horrific boat strike injuries and habitat destruction but still return to Blue Spring year after year," she says. "They've faced horrific boat strike injuries and habitat destruction but still return to Blue Spring year after year."
Adopting a manatee like Merlin helps support these decades-long research efforts, along with manatee rescues, rehabilitation, and releases. With imperiled manatees on the east coast of Florida suffering from malnourishment due to massive seagrass losses, many rescues are anticipated for this winter. "This is in addition to the rescues that will be regularly needed throughout the state for sick and injured manatees or orphaned calves," says Berchem. Sick, injured, or orphaned manatees should be immediately reported to the FWC at 1-888-404-FWCC (3922).
Giving an Adopt-A-Manatee membership can truly make a difference for manatees this winter. Adoptions start at $25, and for a limited time, adoptions at the $35 or higher level also include a 2022 manatee wall calendar. To Adopt-A-Manatee, visit savethemanatee.org/adopt or call 1-800-432-JOIN (5646). Please order by Sunday, December 12 for arrival before the holidays.
###
Save the Manatee Club, established in 1981 by the late renowned singer-songwriter, author, and entrepreneur Jimmy Buffett, along with former Florida Governor and U.S. Senator Bob Graham, is dedicated to safeguarding manatees and preserving their aquatic habitat. For more information about manatees and the Club's efforts, visit savethemanatee.org or call 1-800-432-JOIN (5646).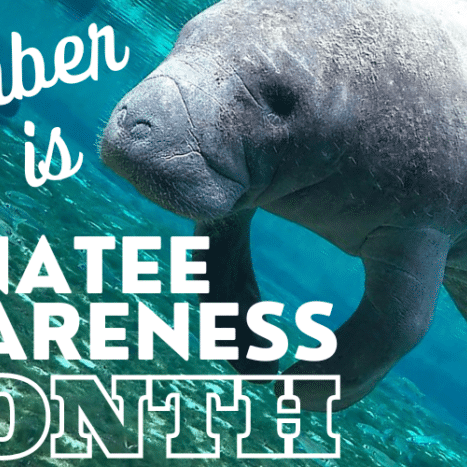 November is Manatee Awareness Month
November is Manatee Awareness Month, an annual opportunity to celebrate Florida's state marine mammal and raise awareness of the ongoing threats to manatees and their aquatic habitat.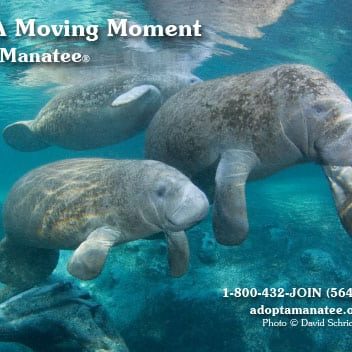 Share A Moving Moment With A Manatee Adoption
Searching for the perfect gift that not only moves the heart but also contributes to a great cause? Look no further than an adoption from Save the Manatee Club.