Adopt-A-Manatee® for Father's Day to Protect Manatees and Our Waterways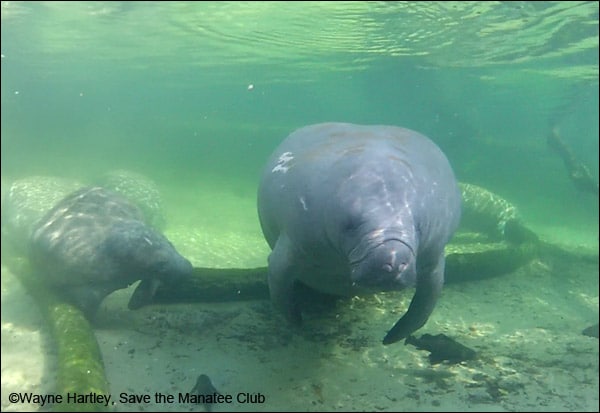 FOR IMMEDIATE RELEASE—May 19, 2021
Contact: media@savethemanatee.org, 407-539-0990
What to give the dad who has everything he needs? A manatee, of course! Adopt-A-Manatee from Save the Manatee Club for Father's Day and give dad the gift of helping to protect manatees and their aquatic habitat for future generations to come.
Don't worry, he won't have to take care of or clean up after the manatee. Each symbolic manatee adoption includes a biography and photograph of a real-life Florida manatee identified by researchers. Choose a manatee with a unique name, like "Flash," known to speed away quickly when spooked, or one with a special story, like "Nick," known for traveling the opposite way of most migrating manatees. Along with a personalized adoption certificate of dad or grandpa's new manatee, he'll also receive a passport wallet with each $35 adoption, for a limited time.
Why give a manatee this Father's Day? Manatees and their habitat are in peril, and they need our support. More manatees have died so far in 2021 than in all of 2020 – over 700 individuals – due to starvation and loss of habitat, watercraft collisions, cold temperatures, and other threats. Harmful algal blooms in the Indian River Lagoon on the east coast of Florida, a critical habitat for manatees, have decimated the seagrasses and aquatic vegetation that manatees need to eat. Save the Manatee Club is working with conservation partners and state and federal agencies to study the problem, support seagrass and submerged aquatic vegetation restoration, work together on manatee rescues and rehabilitation, and advocate for stronger manatee and habitat protections.
"While manatees are herbivores and do not have prey or predators, they are an essential component of the aquatic ecosystems in which they live," explains Patrick Rose, Aquatic Biologist and Executive Director for Save the Manatee Club. "Manatees act as indicator species, and if their health is poor, then the health of the vegetation and invertebrates in their environment is also at risk." Without healthy manatees and seagrasses, dad's favorite activities, like saltwater fishing or relaxing by beautiful waterways, might change for the worse. An Adopt-A-Manatee gift supports protections for these essential habitats.
Please order by June 6th for delivery by Father's Day. Personalized adoption certificates are also instantly emailed, so manatee adoptions make a great last-minute gift! Visit savethemanatee.org/adopt or call 1-800-432-JOIN (5646) to join Save the Manatee Club.
###
Save the Manatee Club, established in 1981 by the late renowned singer-songwriter, author, and entrepreneur Jimmy Buffett, along with former Florida Governor and U.S. Senator Bob Graham, is dedicated to safeguarding manatees and preserving their aquatic habitat. For more information about manatees and the Club's efforts, visit savethemanatee.org or call 1-800-432-JOIN (5646).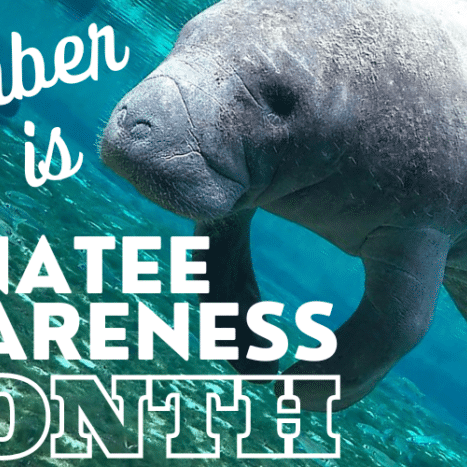 November is Manatee Awareness Month
November is Manatee Awareness Month, an annual opportunity to celebrate Florida's state marine mammal and raise awareness of the ongoing threats to manatees and their aquatic habitat.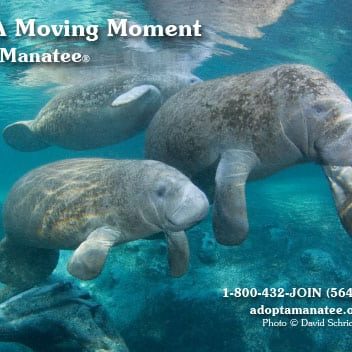 Share A Moving Moment With A Manatee Adoption
Searching for the perfect gift that not only moves the heart but also contributes to a great cause? Look no further than an adoption from Save the Manatee Club.