Advocacy and Public Awareness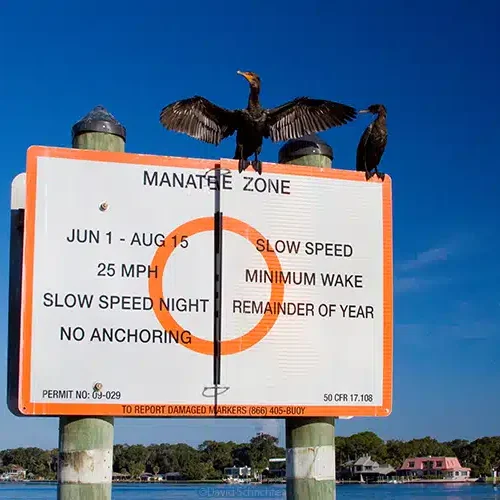 Manatee Protection Advocacy
Save the Manatee Club is committed to reviewing and advocating for manatee protection in strategically significant "key" manatee counties in Florida.
The Club initiates legal challenges against projects that pose potential harm to manatees and their habitat.
SMC strongly advocates for the reinforcement of federal laws, including the Endangered Species Act and Marine Mammal Protection Act.
We intervene on the state's behalf to uphold boat speed rules when challenged, ensuring manatee safety.
SMC's staff consistently address manatee-related issues with Florida's Governor, Cabinet members, and regulatory agency leaders.
SMC's persistent efforts lead to groundbreaking agreements that establish boat speed zones, manatee safe havens, and integrate vital conservation measures into coastal development projects across Florida.
Save the Manatee Club (SMC) actively addresses water quality and quantity concerns, with a focus on springs protection and restoration.
We advocate for robust water quality standards essential for safeguarding manatee habitat.
SMC actively contributes to the development of Basin Management Action Plans (BMAPs) to reduce nutrient loads in targeted springsheds.
The Club works towards establishing Minimum Flows and Levels (MFL) standards to preserve the ecological functions of water systems.
SMC's involvement in Surface Water Improvement Management (SWIM) plans aids in conserving priority waterbodies, including first magnitude springs.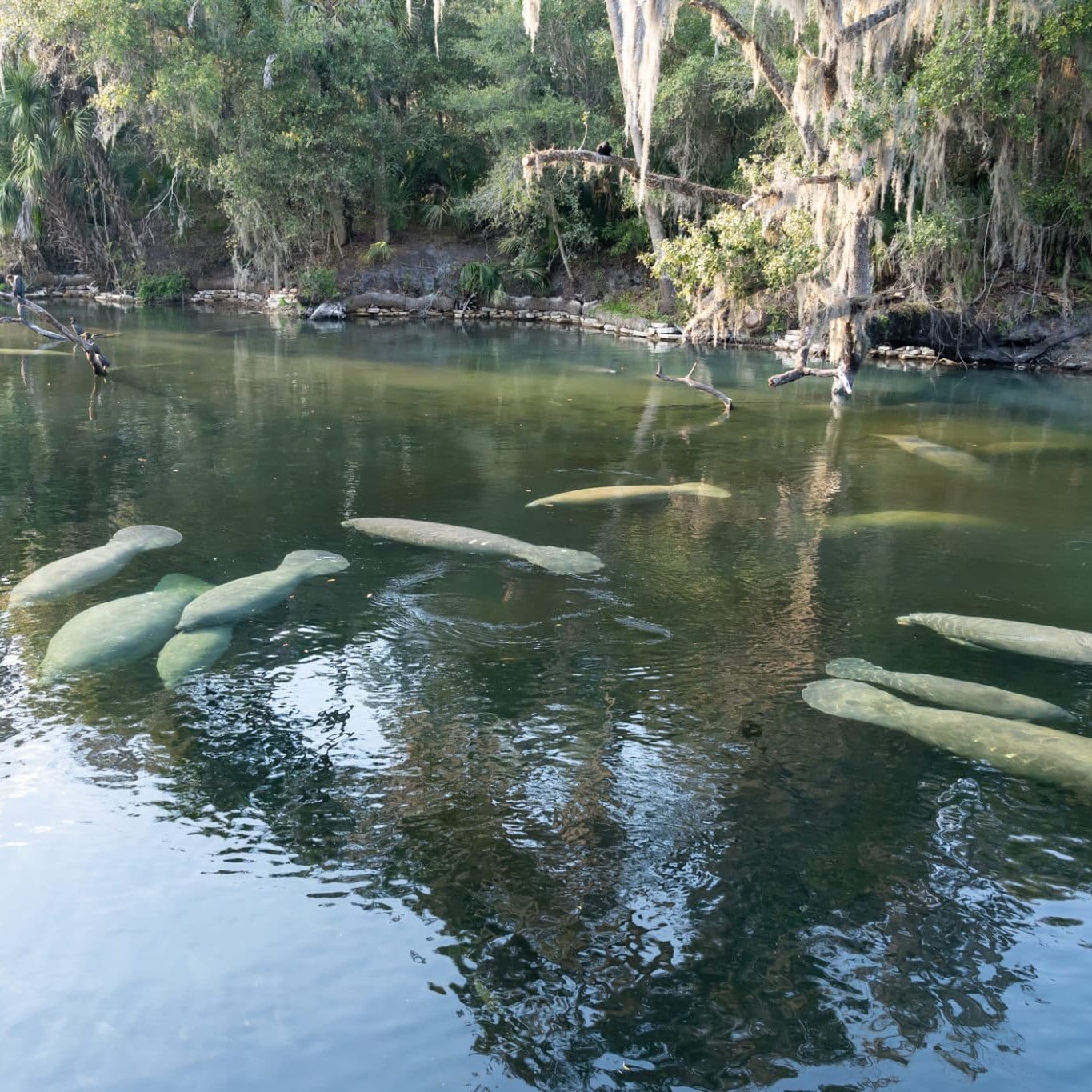 Advocacy Through Partnerships
SMC collaborates with agencies, universities, and non-profits to support manatee habitat restoration in the Indian River Lagoon (IRL).
We provide crucial funding for IRL conservation initiatives, including the Marine Resource Council's IRL Report Card, Seagrass Symposium, and the expansion of the Citizen Science Seagrass Network by the Florida Oceanographic Society.
SMC plays a pivotal role as a principal partner in the coalition working to restore the Great Florida Riverway, encompassing the Ocklawaha River, Silver River, and springs impounded by the Rodman Dam.
Get Involved In Advocacy!
Sign up for our emails to stay informed about issues relating to manatees and how you can help.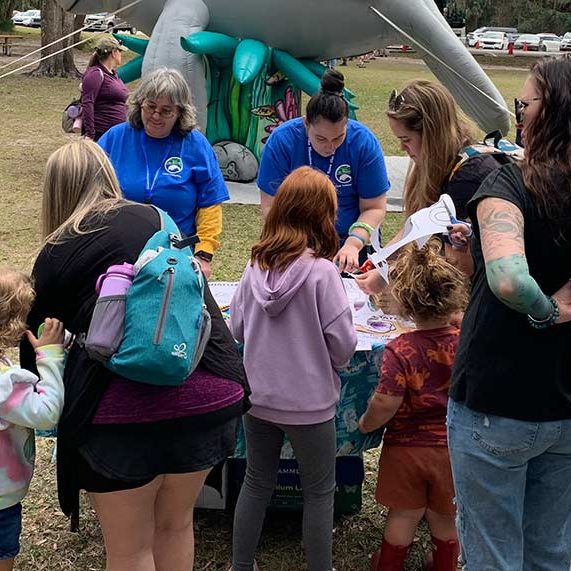 Each year, SMC sends press releases and public service ads and Club programs on manatee issues to various media outlets.
Save the Manatee Club produces and distributes of awareness materials, such as waterway signs, boat decals, and waterproof banners, to alert boaters and the public about manatees.
In partnership with other agencies, SMC has also produced materials that share protection tips for divers, swimmers, and boaters to help reduce manatee harassment and mortality.
SMC offers a virtual education program to schools and other educational groups, with staff and volunteers delivering remote presentations about manatee issues.
Additionally, the Club offers a variety of materials to educators, including education guides, posters, activity books, and videos.
Volunteers and staff attend a variety of events year-round, offering materials to the public and educating visitors about manatees.
Save the Manatee Club staff and volunteers also visit local marinas and areas where manatees are at risk with the purpose of engaging with the community, sharing information, and distributing public awareness materials.
The Club has also collaborated with local, state, and national agencies and organizations on manatee education and public awareness initiatives.