34 Adoptable Manatees, 1 Great Cause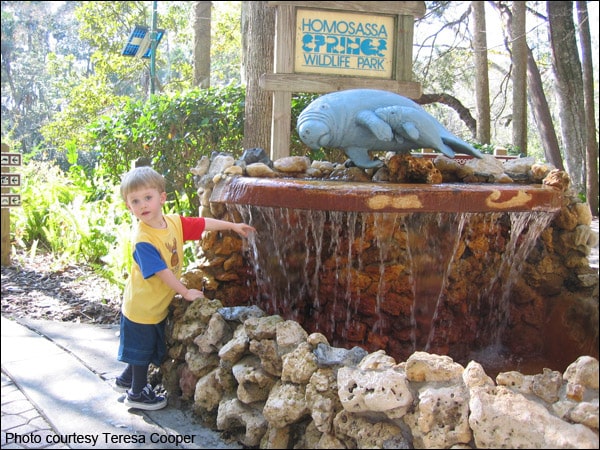 Adopt-A-Manatee® For You Or Someone You Love
FOR IMMEDIATE RELEASE—March 6, 2019
Contact: media@savethemanatee.org, 407-539-0990
For a heartfelt and educational gift that's perfect for any occasion, Adopt-A-Manatee® this spring from Save the Manatee Club. The Club's popular program features real, living manatees with known histories and is a great present for anyone special in your life.
Teresa Cooper from Canada shared why her family adopted "Electra" as a family birthday gift. "We were introduced to Homosassa Springs Wildlife State Park in the early 2000s by family who spent winters in Florida. We knew our young cousin would enjoy regular updates about a cute marine mammal (an interest of hers), and it would fit with her homeschool science curriculum," Teresa shared. "It gives the recipient a year of updates and information on wildlife conservation and marine ecology while supporting a great cause—all without any packaging or waste!"
Membership adoptions at Save the Manatee Club feature a personalized adoption packet that includes an adoption certificate and life history of a real Florida manatee, as well as a fact-filled membership handbook. Four print newsletters and six e-newsletters are also sent to gift recipients throughout the year. Adopt at the $35 level or above and receive a spring-themed manatee ornament by Kevin Rowley with the packet. Shipping is free within the United States. Click the following link to view the manatees up for adoption on the Club's website. Manatee "Electra" is a permanent resident at the park and can be visited year-round.
Save the Manatee Club was founded in 1981 by former Florida Governor and U.S. Senator Bob Graham and singer/songwriter Jimmy Buffett. The Club's mission is to protect manatees and their habitat. For the past 38 years, Save the Manatee Club, an international 501(c)(3) nonprofit, has educated millions around the world about imperiled manatees and the threats to their long-term survival.
In 2018, over 200 imperiled manatees died from red-tide-related causes, and there were a record number of manatee deaths caused by watercraft collisions. "The threats today are both great and increasing," explains Patrick Rose, Save the Manatee Club's Executive Director and Aquatic Biologist. "Educating the public and those in public office is key to understanding the impact humans have on manatees. The hope is that education leads to action." Through the adoption program, many more people are learning about manatees, their aquatic habitat, and how they can help.
For Teresa and her family, adopting a manatee also serves as a reminder of their travels to Florida. "We adopted our own manatee, as a family, to continue to support the conservation work of the Club and keep a connection to Florida. We really enjoyed those trips to warmer winter weather!"
For more information about manatees and adopting a real manatee as a gift or for yourself, call 1-800-432-JOIN (5646) or visit savethemanatee.org. You can also read about the Club's activities and accomplishments or follow the Club using Twitter, Facebook, Pinterest, and Instagram. Check out manatee videos on YouTube.
###
Save the Manatee Club, established in 1981 by the late renowned singer-songwriter, author, and entrepreneur Jimmy Buffett, along with former Florida Governor and U.S. Senator Bob Graham, is dedicated to safeguarding manatees and preserving their aquatic habitat. For more information about manatees and the Club's efforts, visit savethemanatee.org or call 1-800-432-JOIN (5646).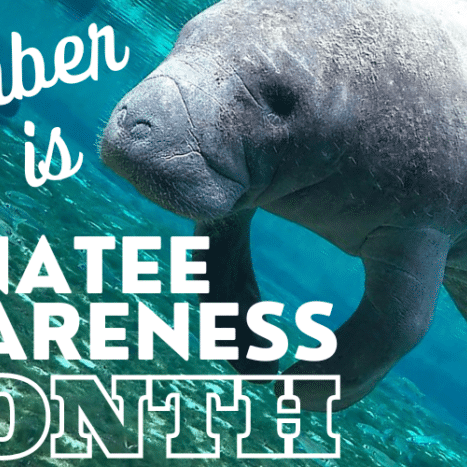 November is Manatee Awareness Month
November is Manatee Awareness Month, an annual opportunity to celebrate Florida's state marine mammal and raise awareness of the ongoing threats to manatees and their aquatic habitat.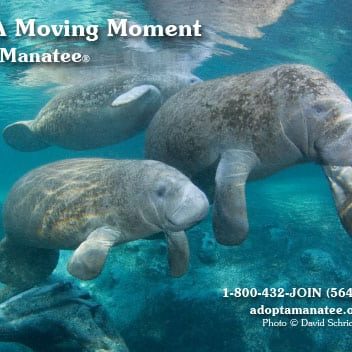 Share A Moving Moment With A Manatee Adoption
Searching for the perfect gift that not only moves the heart but also contributes to a great cause? Look no further than an adoption from Save the Manatee Club.